How Arizona Became an Abyss of Election Conspiracy Theories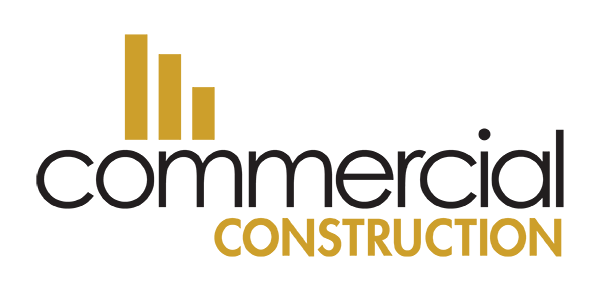 Of the roughly three dozen states that have held primary elections this year, Arizona is where Donald Trump's conspiratorial fantasies about the 2020 election seem to have gained the most purchase.
This week, Arizona Republicans nominated candidates up and down the ballot who focused their campaigns on stoking baseless conspiracy theories about 2020, when Democrats won the state's presidential election for only the second time since the 1940s.
Joe Biden defeated Trump in Arizona by fewer than 11,000 votes — a whisker-thin margin that has spawned unending efforts to scrutinize and overturn the results, despite election officials' repeated and emphatic insistence that very little fraud was committed.
They are joined by Blake Masters, a hard-edged venture capitalist who is running to oust Senator Mark Kelly, the soft-spoken former astronaut who entered politics after his wife, former Representative Gabby Giffords, was seriously wounded by a gunman in 2011.
There's also Abraham Hamadeh, the Republican nominee for attorney general, along with several candidates for the State Legislature who are all but certain to win their races. It's pretty much election deniers all the way down.
Another notable primary result this week: Rusty Bowers, the former speaker of the Arizona House, who offered emotional congressional testimony in June about the pressure he faced to overturn the election, was easily defeated in his bid for a State Senate seat.
To make sense of it all, I spoke with Jennifer Medina, a California-based politics reporter for The New York Times who covers Arizona and has deep expertise on many of the policy issues that drive elections in the state. Our conversation, lightly edited for length and clarity, is below.
You've been reporting on Arizona for years. Why are many democracy watchers so alarmed about the primary election results there?
It's pretty simple: If these candidates win in November, they have promised to do things like ban the use of electronic voting machines and get rid of the state's hugely popular and long-established vote-by-mail system.
It's also easy to imagine a similar scenario to the 2020 presidential election but with vastly different results. Both Lake and Finchem have repeatedly said they would not have certified Biden's victory.
Some might say this is all just partisan politics or posturing — that Finchem, Lake and Masters just said what they think they needed to say to win the primary. What does your reporting show? Is their election denial merely loose talk, or are there indications that they truly believe what they are saying?
There's no reason to think these candidates won't at the very least try to put in place the kinds of plans they have promoted.
Undoubtedly, they would face legal challenges from Democrats and from nonpartisan watchdog groups.
But it's worth remembering that despite losing battle after battle in the courts over the last two years, these Republicans are still pushing the same election-denial theories. And they've stoked those false beliefs among huge numbers of voters, who helped power their victories on Tuesday.
We saw evidence of that this week with the surge of Republicans going to the polls in person on Election Day instead of voting by mail, as they had for years, after repeatedly hearing baseless claims that mailed-in ballots are rife with fraud. This was especially true of Lake backers.
There's no way to know what these candidates truly believe in their hearts, but they have left no room for doubting their intentions.
What's your sense of whether these Republicans are capable of pivoting to the center for the general election? And what might happen if they did?
We haven't seen much, if any, evidence that these candidates have plans to pivot to the center, aside from minor tweaks to some of the language in Masters's TV ads.
They have spent months denouncing people in the party they see as RINOs ("Republicans in name only," in case you've forgotten). In Arizona, that list has included Gov. Doug Ducey, who refused to overturn the 2020 presidential election results, as Trump demanded, and the now-deceased Senator John McCain, who angered many conservatives and Trump supporters by voting against repealing the Affordable Care Act.
So even if these candidates do try to tack toward the center, expect their Democratic opponents to point to those statements and other past comments to portray them as extremists on the right.
I do wonder how much the Republicans will continue to focus on the 2020 election in the final stretch of this year's campaign. More moderate Republican officials and strategists I've spoken to in Arizona have repeatedly said they worry that doing so will weaken the party's chances in the state, where independent voters make up roughly a third of the electorate.
Do Katie Hobbs, the secretary of state who won the Democratic nomination for governor, and Senator Mark Kelly, the Democrat who is up for re-election in the fall, talk much about election denial or Jan. 6 when they're out with voters?
Hobbs rose to widespread prominence in the days after the 2020 election when she appeared on national television at all hours of the day and night assuring voters that all ballots would be counted fairly and accurately, no matter how long that took. So it's not an exaggeration to say that her own fate is deeply tied to the rise of election denial.
But even as her closest supporters have promoted Hobbs as a guardian of democracy — and she has benefited from that in her fund-raising — it is not a central piece of her day-to-day campaigning. Many Democratic strategists in the state say they believe she would be better off by focusing on issues like the economy, health care and abortion.
And that line of thinking is even more true in the Kelly camp, where many believe the incumbent senator is best served by focusing on his image as an independent who is willing to buck other members of his party.
In March, for instance, Kelly referred to the rise in asylum seekers crossing the border as a "crisis," language Biden has resisted. Kelly has also supported some portion of a border wall, a position that most Democrats adamantly oppose.
As a political issue, how does election denial play with voters versus, say, jobs or the price of gas and groceries?
We don't know the answer yet, but whether voters view candidates who deny the 2020 election as disqualifying is one of the most important and interesting questions this fall.
I've spoken to dozens of people in Arizona in the last several months — Democrats, Republicans and independents — and few are single-issue voters. They are all worried about things like jobs and gas prices and inflation and abortion, but they are also very concerned about democracy and what many Republicans refer to as "election integrity." But their understanding of what those terms mean is very different depending on their political outlook.
Is there any aspect of these candidates' appeal that people outside Arizona might be missing?
Each of the winning Republican candidates we've discussed has also focused on cracking down on immigration and militarizing the border, which could prove popular in Arizona. It's a border state with a long history of anti-immigration policies.
Two demographic groups are widely credited with helping tilt the state toward Democrats in the last two elections: white women in the suburbs and young Latinos. As the state has trended more purple, the Republican Party is moving further to the right. Now, whether those voters show up in force for the party this year will help determine the future of many elections to come.
What to read this weekend about democracy
postcard FROM DALLAS
Seven hours at CPAC
Is there such a thing as a heat index in Texas? Outside the Hilton Anatole hotel in Dallas, it felt like 105 degrees on Thursday.
But inside the cavernous hotel, the air conditioning was cranked up full blast as Mike Lindell, the election-denying pillow mogul who has branched out into coffee and slippers, was moving through the media row at a gathering at the Conservative Political Action Conference. A swarm of Republicans approached, angling for selfies and handshakes while they voiced their approval of his efforts and spending to overturn the 2020 presidential election.
Beyond the conservative media booths, each resembling a Fox News set, I wandered through an emporium of "Trump won" and "Make America Pro-Life Again" merchandise. My N95 mask made me conspicuous, but each person I asked for an interview obliged.
There was Jeffrey Lord, who was fired by CNN in 2017 for evoking — mockingly, he said at the time — a Nazi slogan in a convoluted Twitter exchange. He told me that he had just attended a private gathering with Viktor Orban, the Hungarian prime minister revered by many American conservatives. Orban is misunderstood, Lord told me, noting that Ronald Reagan was once accused of being a warmonger. I asked whether conservatives like Lord would put Orban in a similar category as Reagan.
"In terms of freedom, and all of that, I do," he said. "It's a theme with President Trump."
In the media area inside the hotel's main ballroom, right-wing news outlets had medallion status. A prime seat in the front row was reserved for One America News, the pro-Trump network. Two seats to my right, a woman with a media credential was eating pork rinds from a Ziploc bag.
Seven hours later, I emerged from the hotel, doffing my N95, which left an imprint on my face. It was only 99 degrees.
Thanks for reading. We'll see you next week.
— Blake
Is there anything you think we're missing? Anything you want to see more of? We'd love to hear from you. Email us at onpolitics@nytimes.com.
Read the full article here


Democratic Governors' Strategies For Winning Their First Election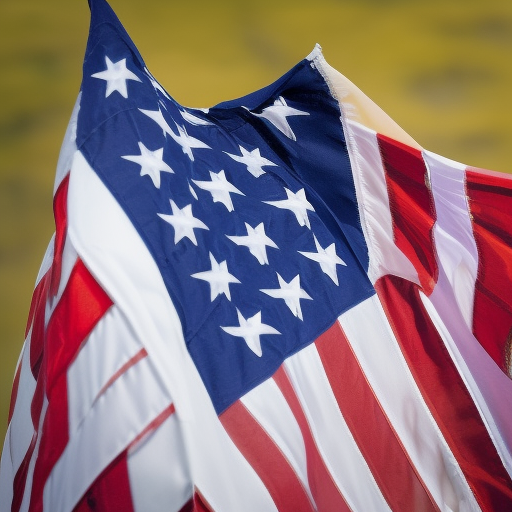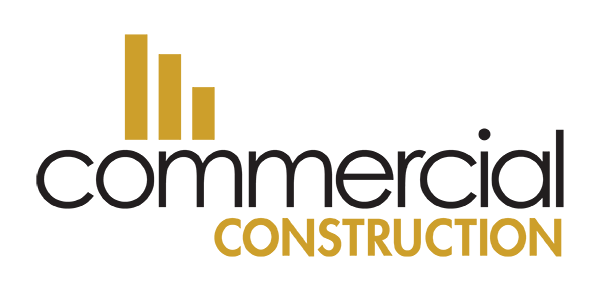 (WASHINGTON, D.C. – November 7, 2022) –
"I like the noise of democracy." – James Buchanan
In America, the Democratic party has had tremendous success in recent years when it comes to campaigning to win elections at the Governors' level. In this post, we will examine five strategies for Democrats seeking the Governor office in a U.S. State. If you are looking to win your first election as a Democratic governor, then you should definitely read this article and learn from these examples.
1. Knock on doors
A vital strategy for Democratic governors is to knock on doors and talk to voters face-to-face. Canvassing allows politicians to get to know their constituents and understand their concerns towards building a connection with the voters, which can be very important in a close election. Knocking on doors can also increase a voters' confidence in a candidate when it comes to raising campaign funds. PRO TIP: It's important to have enough money to reach more voters to get your message out. As well, canvassing also assists with building a grassroots campaign. A grassroots campaign is important for politicians as it allows them to connect with voters on a personal level. It's a good way to garner immediate feedback from voters regarding local concerns.
2. Use social media
Various social media platforms such Facebook, Twitter, Instagram and YouTube are a great way to reach out to voters and communicate your message effectively, as well as directly. Democratic governors use these platforms to share photos and videos of themselves meeting with voters and talking about important issues. This helps connect them with voters showing that they are accessible and interested in hearing what the people have to say. Additionally, Democratic governors campaign on their record of service and accomplishments. They talk about the progress they can make in their respective state and how they plan to keep moving forward if elected. This helps voters see that the Democratic governor is someone who gets things done and is looking out for the best interests of the people.
3. Spread your message through ads
A third strategy includes targeting specific groups of voters with advertising. Political ads can be a very effective way to reach out to voters and convince them to support the campaign. Democratic governors use targeted advertising to reach specific groups of voters who are likely to support them. Democratic governors also often have a strong grassroots campaign that helps them connect with voters on a personal level, built on the fabric of this targeted advertising campaign.
4. Hold events
Events are a great way to engage with voters and show them what you stand for. Democratic governors often hold town hall meetings, rallies and fundraisers to connect with voters and raise money for their campaigns. These events give you a chance to show voters what you stand for and what you would do if elected. Make sure to have a good turnout at your events and be sure to spread the word to as many people as possible. Democratic governors also reach out to key constituencies like labor unions and minority groups. They make sure they have a strong support base early on in the campaign so they can win come election day.
5. Get endorsements from key figures
Endorsements from influential people can be very helpful in a gubernatorial election. Democratic governors often seek endorsements from party leaders, celebrities and other high-profile figures. Democratic governors running for their first term in office typically seek endorsements from Democratic Party leaders and high-profile celebrities to booster their visibility and chances of winning. Obtaining the endorsement of a popular figure can help attract media attention and votes.

Pasadena Black Pages: Kennedy Memorial, Women for Racial Justice, & more!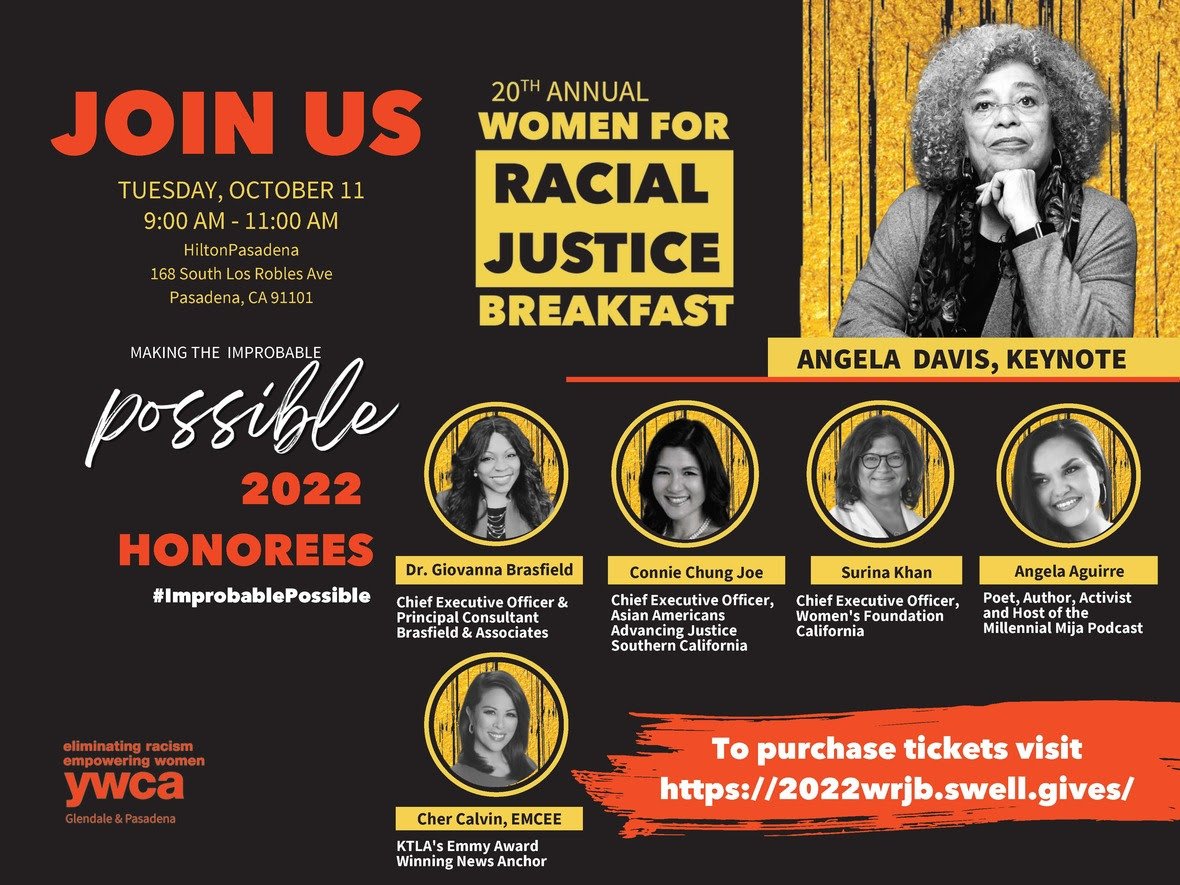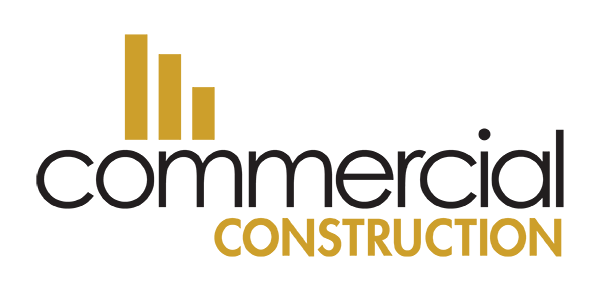 KENNEDY'S CONNECTION TO THE COMMUNITY WAS HIGHLIGHTED AT MEMORIAL
JUSTIN JONES CHOSEN TO REPLACE JOHN KENNEDY ON THE CITY COUNCIL
On Thursday evening, the Pasadena City Council, along with Mayor Victor Gordo chose Justin Jones to replace the deceased John Kennedy as a city council member until December, when they will choose the successor for the next two years.
Jones was selected over Brandon Lamar, whom many believe should have won, and Pastor Lucious Smith who didn't stand a good chance against the two young men regarding policy and views on community growth and development.
FINALISTS SELECTED FOR THE 2023 TOURNAMENT OF ROSES® PARADE
PASADENA, Calif. (September 27, 2022) – Before the final round of interviews, the 28 finalists for the 2023 Royal Court presented by Citizens Business Bank took a group photo on the front steps of Tournament House. Applicants from 33 Pasadena area schools participated in the interview process and seven of the finalists will be named to the 2023 Royal Court on October 3, 2022. The announcement will be live-streamed on the Tournament of Roses YouTube channel beginning at 9 a.m. PST.
CHRIS HOLDEN TO SPEAK AT AAPC's VIRTUAL MEETING, POLICY IS POWER!
The African American Parent Coalition is a model coalition of collaborative parents, students, and communities. The AAPC respects and embraces the diverse cultures of our communities facilitate educational equity and improvements in academic outcomes, values varied forms of parent involvement to foster the healthy development of all students, and provides the tools and skills necessary for families to access information to purposefully participate in a rapidly changing world.
MEASURE PCC, PROVIDING AFFORDABLE EDUCATION TO THE SGV
Pasadena City College (PCC) has provided high-quality, affordable college education and career training to local students in the San Gabriel Valley for almost 100 years. Offering a wide range of undergraduate degrees, university-transfer courses, certificate programs, career and technical education, PCC provides affordable access to the education and job training students need to succeed and the skilled workers needed to fuel our local economy.
RACIAL JUSTICE ACT FOR All PASSES CALIFORNIA LEGISLATOR
AB 256, the Racial Justice Act for All, passed its final hurdle in the Legislature and will be sent to Governor Newsom. AB 256 is a follow-up measure to the original Racial Justice Act, AB 2542 (Kalra, Chapter 317, Statutes of 2020), which prohibits the state from seeking or obtaining a criminal conviction, or from imposing a sentence, based upon race, ethnicity, or national origin. In a phased-in approach, AB 256 would allow persons with convictions or judgments prior to January 1, 2021 to petition the court and seek relief if a racial bias violation was proven to be present in their case.
©2022 Pasadena Black Pages | Pasadena, Ca

Harvard University Affordable Housing Seminar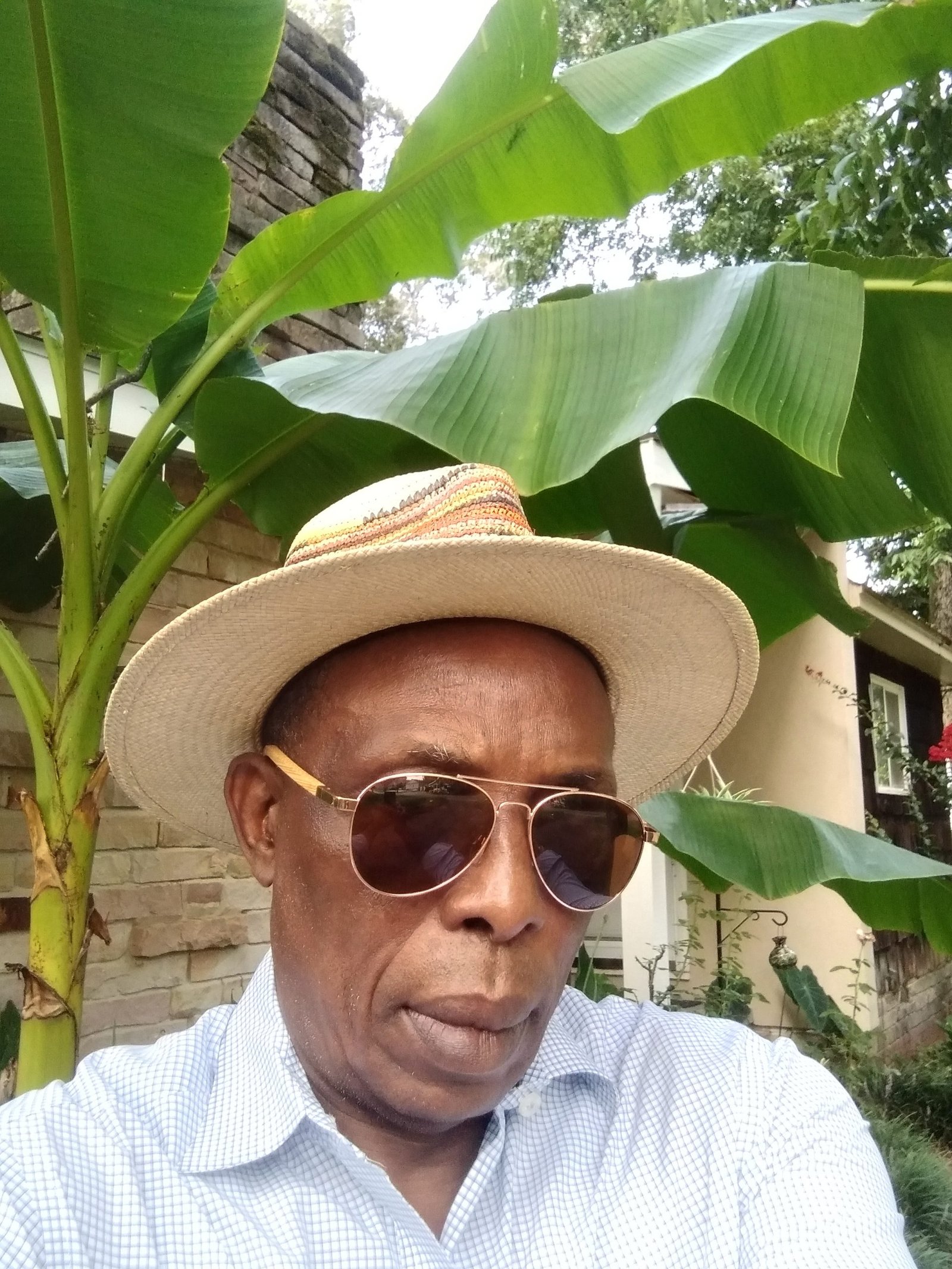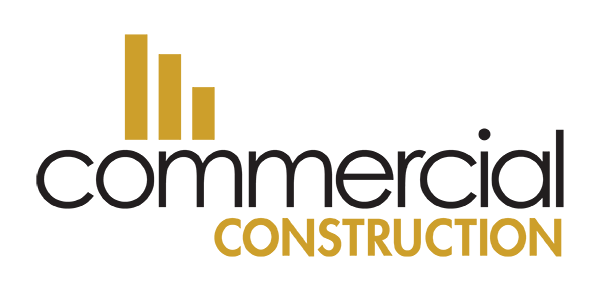 CAMBRIDGE, MASS. –
Harvard University is hosting an Affordable Housing seminar titled, 'Affordable Housing:  Principles for Changing Domestic and Global Markets'. The two-day seminar takes place at the Graduate School of Design. Individuals in the fields of development, lending, investment and policymaking, will learn the skills to navigate the affordable housing industry.
One of the attendees will be Mr. Suleiman Alli. Sule, as close associates call him, works in conjunction with a design and construction company, FABHAUS USA INC. Sule's role is in the Marketing, Sales and Business Development department, for the African market.
The course is led by instructors in the Affordable Housing industry: David Smith, Davina Wood and Sanjana Sidhra. Sule, a Nigerian, with American permanent residency, believes that the information and collaborations obtained via this course will assist him in supporting FABHAUS. FABHAUS' mission is to design and construct pre-fabricated homes, globally.
For nearly a decade, Sule has been investing time and money into journeying throughout Nigeria in attempts to persuade decision makers, in the African nation, to utilize natural resources to build homes for the growing population. His association with a Nigerian organization, FEDUP, led him to find that much of the problem surrounding housing affordability in the country, was political.
Sule's vision aligns with the mission of the Harvard University course, in that the course is built for entrepreneurs. Affordable Housing is not only a Warri problem, a Lagos problem or a third world problem; Affordable Housing is a global problem and if it were a disease, it could possibly be likened to a pandemic.
Affordable Housing is a burgeoning industry that will continue to grow. This industry is interdisciplinary, encompassing political science, sociology, economics, government, architecture, engineering, etc.
BlackUSA.News will follow up on this seminar and its' benefits, upon its completion.