Griner's Sentence Renews Pressure on President Biden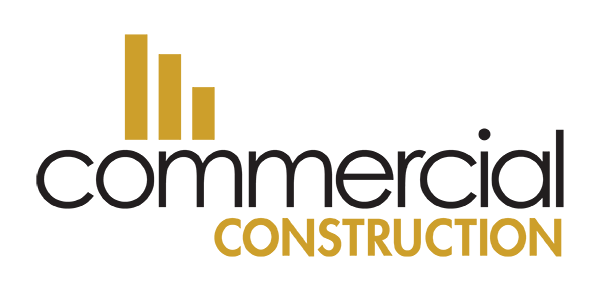 WASHINGTON — Immediately after a Moscow judge handed down Brittney Griner's nine-year prison sentence on Thursday, calls grew louder for President Biden to find a way to bring her home.
"We call on President Biden and the United States government to redouble their efforts to do whatever is necessary and possible," the Rev. Al Sharpton said in a statement.
U.S. officials and analysts had been resigned to a guilty verdict for Ms. Griner, a basketball star who plays for a Russian team during the W.N.B.A. off-season. But the cold reality of her sentence on a drug charge was a shock and renewed calls for Mr. Biden to secure her release — even as critics fumed that offering to swap prisoners with Moscow rewards Russian hostage-taking.
The result is a painful quandary for the Biden administration as it tries to maintain a hard line against President Vladimir V. Putin of Russia over his war in Ukraine.
"There's nothing good here," said Andrea Schneider, an expert on international conflict resolution at Cardozo School of Law. "No matter what Biden does, he's going to be criticized — either that we're giving too much or we're not working hard enough."
Kremlin officials had said that any potential deal could not proceed before her trial was complete, creating a glimmer of hope that the verdict might open the door for an exchange. But analysts called that unlikely anytime soon.
"I don't think this is going to get resolved quickly," said Jared Genser, a human rights lawyer who represents Americans held by foreign governments. "I think the fact that Putin has not said yes right away means that he's looked at the U.S. offer and said, 'Well, that's their first offer. I can get more than that.'"
That U.S. offer, first presented to Russia in June, sought the release of Ms. Griner and Paul N. Whelan, a former Marine arrested in Moscow and convicted of espionage in 2020.
The Biden administration proposed to trade the two Americans for the notorious Russian arms dealer Viktor Bout, who is midway through a 25-year federal prison sentence for offering to sell arms to a Colombian rebel group that the United States then considered a terrorist organization.
The proposal has already reshaped U.S. diplomacy toward Russia, which had been frozen at senior levels since Mr. Putin's Feb. 24 invasion of Ukraine. A phone call about the matter on July 29 between Secretary of State Antony J. Blinken and his Russian counterpart, Sergey V. Lavrov, was their first conversation since the war began. But it appeared to leave the Kremlin unmoved. The White House says Russia has made an unspecified "bad faith" counteroffer that the United States is not taking seriously.
What to Know About the Brittney Griner Case
---
On Friday, Mr. Lavrov told reporters that the two nations would continue discussing the issue through established channels. He repeated the Kremlin's insistence that the United States not discuss the negotiations in public, though Russian media outlets began linking Mr. Bout's case to Ms. Griner's early this summer.
But the pressure is lopsided. While Mr. Putin has long sought Mr. Bout's release, perhaps out of loyalty to a man with deep ties to Russia's security state, the arms dealer's continued imprisonment costs Mr. Putin little. Time, in other words, is in Mr. Putin's favor.
Mr. Biden, on the other hand, finds himself squeezed from two sides.
On one side are Ms. Griner's supporters. Her wife, Cherelle Griner, has made public pleas for Mr. Biden to cut a deal with Mr. Putin as soon as possible. Those pleas have been echoed by Mr. Sharpton, Democratic activist groups, television pundits, pro athletes and celebrities on social media. (Mr. Sharpton on Thursday also called for the release of Mr. Whelan.)
"How could she feel like America has her back?" the N.B.A. superstar LeBron James said in mid-July. "I would be feeling like, 'Do I even want to go back to America?'"
That was before Mr. Biden's proposal to free Mr. Bout became public. Officials said they disclosed the offer, which was confirmed last week by a person briefed on the talks, to increase pressure on Russia. But the revelation may have also reflected a desire to show Ms. Griner's backers that Mr. Biden was not sitting on his hands.
"We believe it's important for the American people to know how hard President Biden is working to get Brittney Griner and Paul Whelan home," John F. Kirby, a White House national security spokesman, said at the time. "We think it's important for their families to know how hard we're working on this."
The Plight of Brittney Griner in Russia
The American basketball star has endured months in a Russian prison on charges of smuggling hashish oil into the country.
After Ms. Griner was sentenced on Thursday, Mr. Biden renewed his commitment to "pursue every possible avenue to bring Brittney and Paul Whelan home safely as soon as possible."
The White House would not say how Mr. Biden might achieve that goal, however. "I don't think it would be helpful to Brittney or to Paul for us to talk more publicly about where we are in the talks and what the president might or might not be willing to do," Mr. Kirby said.
But almost any additional offers would be sure to amplify criticism from Mr. Biden's other flank — and charges that Mr. Biden was bending to extortion by Mr. Putin, a man he has called a war criminal.
"This is why dictatorships — like Venezuela, Iran, China, Russia — take Americans hostage, because they know they'll get something for it," Rep. Mike Waltz, Republican of Florida, told Newsmax last week. "They know eventually some administration will pay. And this just puts a target on the back of every American out there."
Mike Pompeo, the former secretary of state, echoed the criticism in a Fox News interview last week, saying that to free Mr. Bout would "likely lead to more" Americans being arrested abroad. And former President Donald J. Trump, who when in office prided himself on freeing detained Americans abroad, slammed the proposed deal in crude terms.
Mr. Bout, he said, was "absolutely one of the worst in the world, and he's going to be given his freedom because a potentially spoiled person goes into Russia loaded up with drugs." (Russian officials who detained Ms. Griner at a Moscow-area airport in mid-February found less than one gram of cannabis vape oil in her bags.)
Mr. Genser, the lawyer for other detained Americans, noted that Mr. Biden has an option beyond raising his offer. He could seek new ways to make Mr. Putin suffer.
"You need to dramatically elevate the cost to Vladimir Putin of keeping them detained," Mr. Genser said. "It's not only about giving Putin what he wants. It's about simultaneously raising the pain for him."
That is no easy task, however. Biden administration officials have spent months trying to devise ways to incur enough pain on Mr. Putin to make him cease his invasion of Ukraine. Like the freedom of Ms. Griner and Mr. Whelan, that goal, too, remains elusive.
Read the full article here


Democratic Governors' Strategies For Winning Their First Election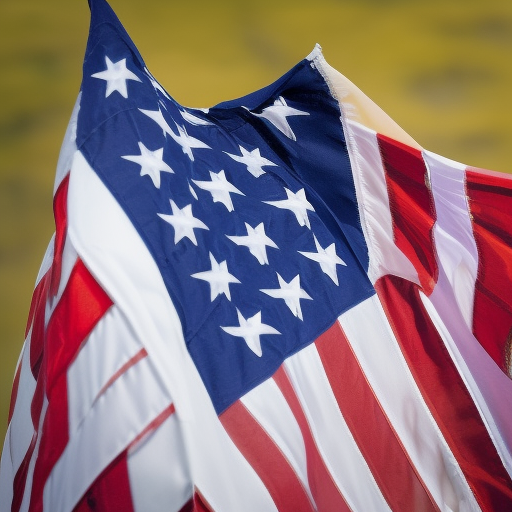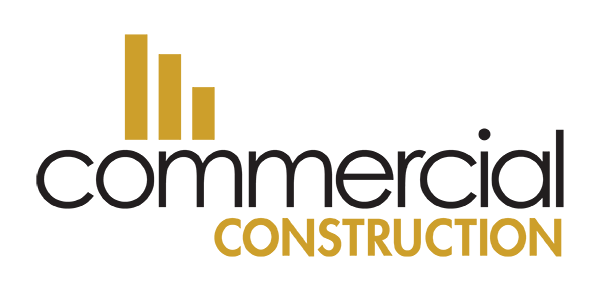 (WASHINGTON, D.C. – November 7, 2022) –
"I like the noise of democracy." – James Buchanan
In America, the Democratic party has had tremendous success in recent years when it comes to campaigning to win elections at the Governors' level. In this post, we will examine five strategies for Democrats seeking the Governor office in a U.S. State. If you are looking to win your first election as a Democratic governor, then you should definitely read this article and learn from these examples.
1. Knock on doors
A vital strategy for Democratic governors is to knock on doors and talk to voters face-to-face. Canvassing allows politicians to get to know their constituents and understand their concerns towards building a connection with the voters, which can be very important in a close election. Knocking on doors can also increase a voters' confidence in a candidate when it comes to raising campaign funds. PRO TIP: It's important to have enough money to reach more voters to get your message out. As well, canvassing also assists with building a grassroots campaign. A grassroots campaign is important for politicians as it allows them to connect with voters on a personal level. It's a good way to garner immediate feedback from voters regarding local concerns.
2. Use social media
Various social media platforms such Facebook, Twitter, Instagram and YouTube are a great way to reach out to voters and communicate your message effectively, as well as directly. Democratic governors use these platforms to share photos and videos of themselves meeting with voters and talking about important issues. This helps connect them with voters showing that they are accessible and interested in hearing what the people have to say. Additionally, Democratic governors campaign on their record of service and accomplishments. They talk about the progress they can make in their respective state and how they plan to keep moving forward if elected. This helps voters see that the Democratic governor is someone who gets things done and is looking out for the best interests of the people.
3. Spread your message through ads
A third strategy includes targeting specific groups of voters with advertising. Political ads can be a very effective way to reach out to voters and convince them to support the campaign. Democratic governors use targeted advertising to reach specific groups of voters who are likely to support them. Democratic governors also often have a strong grassroots campaign that helps them connect with voters on a personal level, built on the fabric of this targeted advertising campaign.
4. Hold events
Events are a great way to engage with voters and show them what you stand for. Democratic governors often hold town hall meetings, rallies and fundraisers to connect with voters and raise money for their campaigns. These events give you a chance to show voters what you stand for and what you would do if elected. Make sure to have a good turnout at your events and be sure to spread the word to as many people as possible. Democratic governors also reach out to key constituencies like labor unions and minority groups. They make sure they have a strong support base early on in the campaign so they can win come election day.
5. Get endorsements from key figures
Endorsements from influential people can be very helpful in a gubernatorial election. Democratic governors often seek endorsements from party leaders, celebrities and other high-profile figures. Democratic governors running for their first term in office typically seek endorsements from Democratic Party leaders and high-profile celebrities to booster their visibility and chances of winning. Obtaining the endorsement of a popular figure can help attract media attention and votes.

Pasadena Black Pages: Kennedy Memorial, Women for Racial Justice, & more!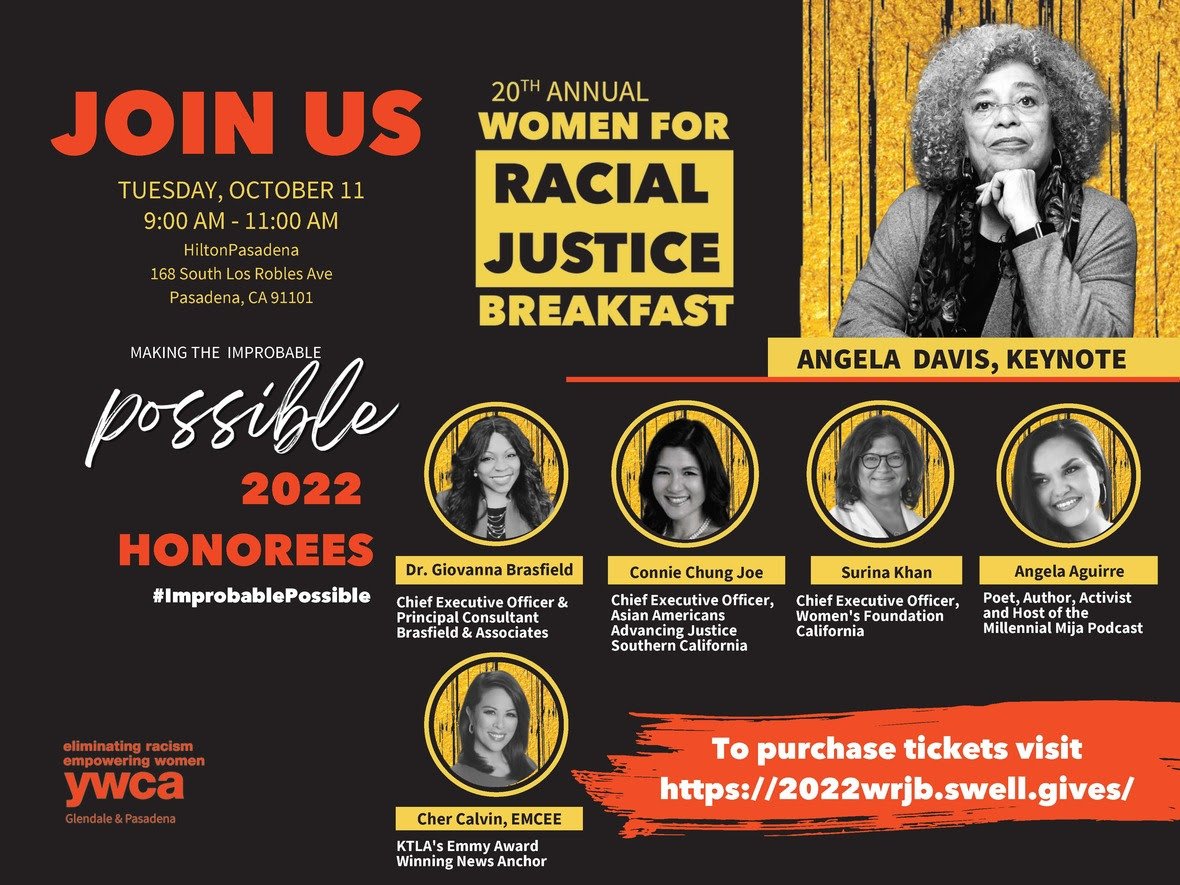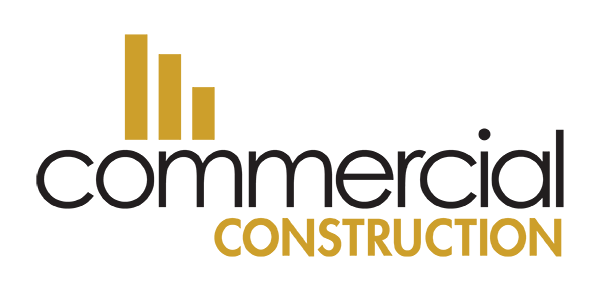 KENNEDY'S CONNECTION TO THE COMMUNITY WAS HIGHLIGHTED AT MEMORIAL
JUSTIN JONES CHOSEN TO REPLACE JOHN KENNEDY ON THE CITY COUNCIL
On Thursday evening, the Pasadena City Council, along with Mayor Victor Gordo chose Justin Jones to replace the deceased John Kennedy as a city council member until December, when they will choose the successor for the next two years.
Jones was selected over Brandon Lamar, whom many believe should have won, and Pastor Lucious Smith who didn't stand a good chance against the two young men regarding policy and views on community growth and development.
FINALISTS SELECTED FOR THE 2023 TOURNAMENT OF ROSES® PARADE
PASADENA, Calif. (September 27, 2022) – Before the final round of interviews, the 28 finalists for the 2023 Royal Court presented by Citizens Business Bank took a group photo on the front steps of Tournament House. Applicants from 33 Pasadena area schools participated in the interview process and seven of the finalists will be named to the 2023 Royal Court on October 3, 2022. The announcement will be live-streamed on the Tournament of Roses YouTube channel beginning at 9 a.m. PST.
CHRIS HOLDEN TO SPEAK AT AAPC's VIRTUAL MEETING, POLICY IS POWER!
The African American Parent Coalition is a model coalition of collaborative parents, students, and communities. The AAPC respects and embraces the diverse cultures of our communities facilitate educational equity and improvements in academic outcomes, values varied forms of parent involvement to foster the healthy development of all students, and provides the tools and skills necessary for families to access information to purposefully participate in a rapidly changing world.
MEASURE PCC, PROVIDING AFFORDABLE EDUCATION TO THE SGV
Pasadena City College (PCC) has provided high-quality, affordable college education and career training to local students in the San Gabriel Valley for almost 100 years. Offering a wide range of undergraduate degrees, university-transfer courses, certificate programs, career and technical education, PCC provides affordable access to the education and job training students need to succeed and the skilled workers needed to fuel our local economy.
RACIAL JUSTICE ACT FOR All PASSES CALIFORNIA LEGISLATOR
AB 256, the Racial Justice Act for All, passed its final hurdle in the Legislature and will be sent to Governor Newsom. AB 256 is a follow-up measure to the original Racial Justice Act, AB 2542 (Kalra, Chapter 317, Statutes of 2020), which prohibits the state from seeking or obtaining a criminal conviction, or from imposing a sentence, based upon race, ethnicity, or national origin. In a phased-in approach, AB 256 would allow persons with convictions or judgments prior to January 1, 2021 to petition the court and seek relief if a racial bias violation was proven to be present in their case.
©2022 Pasadena Black Pages | Pasadena, Ca

Harvard University Affordable Housing Seminar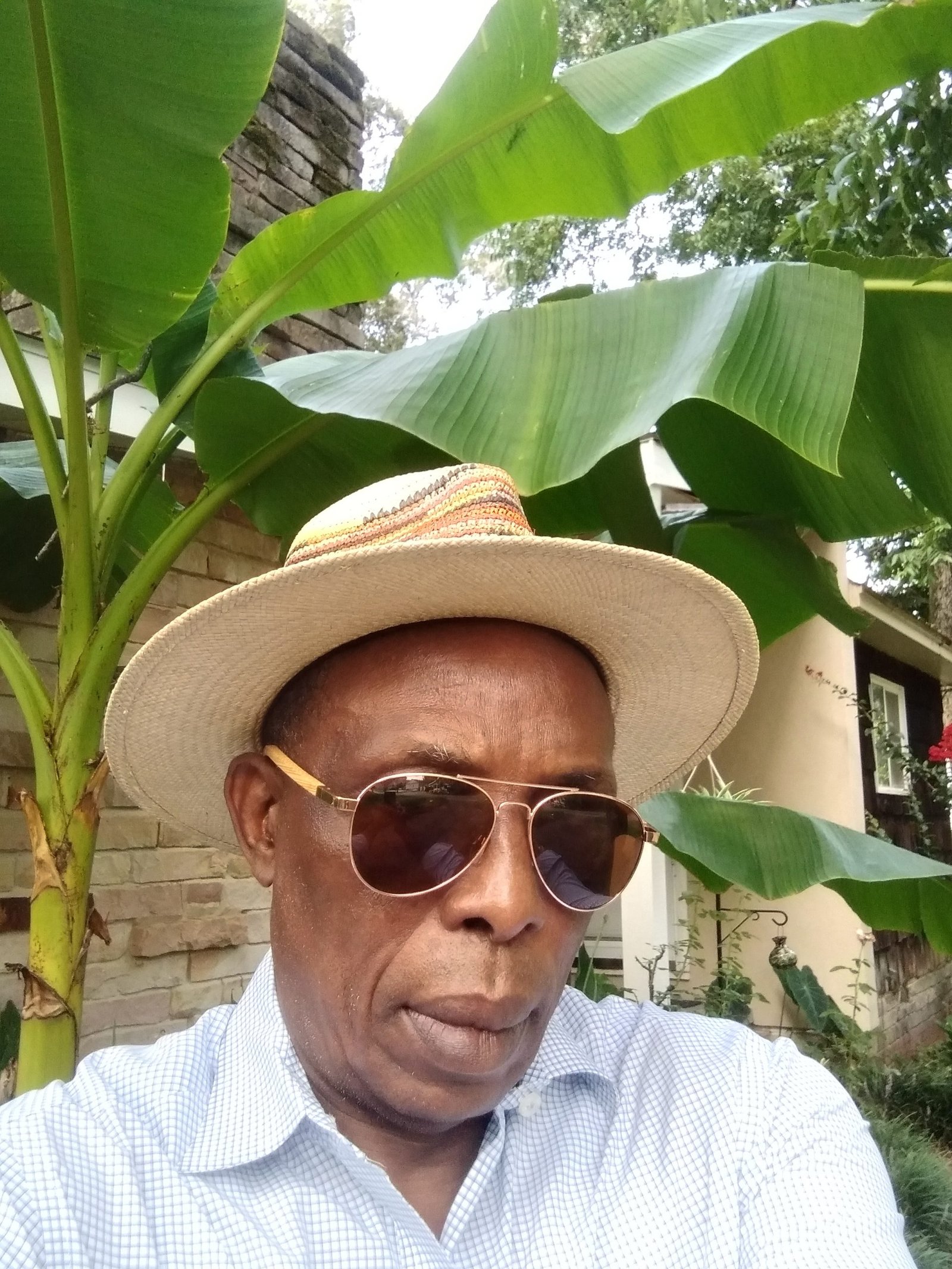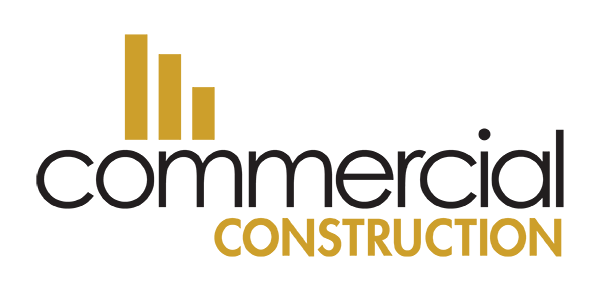 CAMBRIDGE, MASS. –
Harvard University is hosting an Affordable Housing seminar titled, 'Affordable Housing:  Principles for Changing Domestic and Global Markets'. The two-day seminar takes place at the Graduate School of Design. Individuals in the fields of development, lending, investment and policymaking, will learn the skills to navigate the affordable housing industry.
One of the attendees will be Mr. Suleiman Alli. Sule, as close associates call him, works in conjunction with a design and construction company, FABHAUS USA INC. Sule's role is in the Marketing, Sales and Business Development department, for the African market.
The course is led by instructors in the Affordable Housing industry: David Smith, Davina Wood and Sanjana Sidhra. Sule, a Nigerian, with American permanent residency, believes that the information and collaborations obtained via this course will assist him in supporting FABHAUS. FABHAUS' mission is to design and construct pre-fabricated homes, globally.
For nearly a decade, Sule has been investing time and money into journeying throughout Nigeria in attempts to persuade decision makers, in the African nation, to utilize natural resources to build homes for the growing population. His association with a Nigerian organization, FEDUP, led him to find that much of the problem surrounding housing affordability in the country, was political.
Sule's vision aligns with the mission of the Harvard University course, in that the course is built for entrepreneurs. Affordable Housing is not only a Warri problem, a Lagos problem or a third world problem; Affordable Housing is a global problem and if it were a disease, it could possibly be likened to a pandemic.
Affordable Housing is a burgeoning industry that will continue to grow. This industry is interdisciplinary, encompassing political science, sociology, economics, government, architecture, engineering, etc.
BlackUSA.News will follow up on this seminar and its' benefits, upon its completion.