Democrats' Long-Sought Plan for Lowering Drug Costs Is at Hand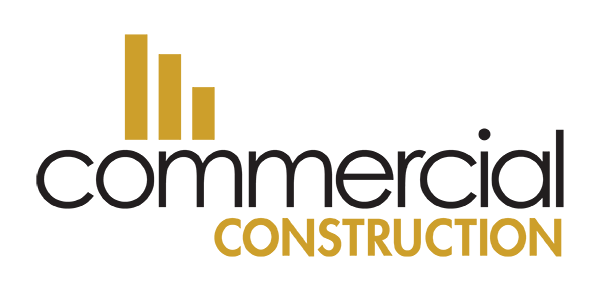 WASHINGTON — For decades, as prescription drug costs have soared, Democrats have battled with the pharmaceutical industry in pursuit of an elusive goal: legislation that could drive down prices by allowing Medicare to negotiate directly with drug makers.
Now they are on the verge of passing a broad budget bill that would do just that, and in the process deliver President Biden a political victory that he and his party can take to voters in November.
Empowering Medicare to negotiate prices for up to 10 drugs initially — and more later on — along with several other provisions aimed at lowering health care costs, would be the most substantial change to health policy since the Affordable Care Act became law in 2010, affecting a major swath of the population. It could save some older Americans thousands of dollars in medication costs each year.
The legislation would extend, for three years, the larger premium subsidies that low- and middle-income people have received during the coronavirus pandemic to get health coverage under the Affordable Care Act, and allow those with higher incomes who became eligible for such subsidies during the pandemic to keep them. It would also make drug makers absorb some of the cost of medicines whose prices rise faster than inflation.
Significantly, it also would limit how much Medicare recipients have to pay out of pocket for drugs at the pharmacy to $2,000 annually — a huge benefit for the 1.4 million beneficiaries who spend more than that each year, often on medicines for serious diseases like cancer and multiple sclerosis.
Lower prices would make a huge difference in the lives of people like Catherine Horine, 67, a retired secretary and lung recipient from Wheeling, Ill. She lives alone on a fixed income of about $24,000 a year. Her out-of-pocket drug costs are about $6,000 a year. She is digging into her savings, worried she will run out of money before long.
"Two years ago, I was $8,000 in the hole," she said. "Last year, I was $15,000 in the hole. I expect to be more this year, because of inflation."
Between 2009 and 2018, the average price more than doubled for a brand-name prescription drug in Medicare Part D, the program that covers products dispensed at the pharmacy, the Congressional Budget Office found. Between 2019 and 2020, price increases outpaced inflation for half of all drugs covered by Medicare, according to an analysis from the Kaiser Family Foundation.
The budget office estimates that the bill's prescription drug provisions will save the federal government $288 billion over 10 years, in part by forcing the pharmaceutical industry to accept lower prices from Medicare for some of its big sellers.
Opponents argue that the measure would discourage innovation and cite a new analysis from the budget office that projects that it would actually lead to higher prices when drugs first come on the market.
The Biden Presidency
With midterm elections looming, here's where President Biden stands.
Drugs for common conditions like cancer and diabetes that affect older people are most likely to be picked for negotiations. Analysts at the investment bank SVB Securities pointed to the blood thinner Eliquis, the cancer medication Imbruvica and the drug Ozempic, which is given to manage diabetes and obesity, as three of the first likely targets for negotiation.
Until recently, the idea that Medicare, which has about 64 million beneficiaries, would be able to use its muscle to cut deals with drug makers was unthinkable. Democrats have been pushing for it since President Bill Clinton proposed his contentious health care overhaul in 1993. The pharmaceutical industry's fierce lobbying against it has become Washington lore.
"This is like lifting a curse," Senator Ron Wyden, Democrat of Oregon and the architect of the measure, said of the Medicare negotiation provision. "Big Pharma has been protecting the ban on negotiation like it was the Holy Grail."
David Mitchell, 72, is among those who would be helped. A retired Washington, D.C., public relations worker, he learned in 2010 that he had multiple myeloma, an incurable blood cancer. He pays $16,000 out of pocket each year for just one of four medicines he takes. He also founded an advocacy group, Patients for Affordable Drugs.
"Drugs don't work if people can't afford them, and too many people in this country can't afford them," Mr. Mitchell said. "Americans are angry and they're being taken advantage of. They know it."
Still, the measure would not deliver every tool that Democrats would like for reining in prescription drug costs. The negotiated prices would not go into effect until 2026, and even then would apply only to a small fraction of the prescription drugs taken by Medicare beneficiaries. Pharmaceutical companies would still be able to charge Medicare high prices for new drugs.
That is a disappointment to the progressive wing of the party; The American Prospect, a liberal magazine, has dismissed the measure as "exceedingly modest."
Prescription drug prices in the United States are far higher than those in other countries. A 2021 report from the RAND Corporation found that drug prices in this country were more than seven times as high as in Turkey, for instance.
The pharmaceutical industry spends far more than any other sector to advance its interests in Washington. Since 1998, it has spent $5.2 billion on lobbying, according to Open Secrets, which tracks money in politics. The insurance industry, the next biggest spender, has spent $3.3 billion. Drug makers spread their money around, giving to Democrats and Republicans in roughly equal amounts.
At a media briefing last week, Stephen J. Ubl, the chief executive of PhRMA, the drug industry's main lobbying group, warned that the bill would reverse progress on the treatment front, especially in cancer care — a high priority for Mr. Biden, whose son died of a brain tumor.
"Democrats are about to make a historic mistake that will devastate patients desperate for new cures," Mr. Ubl said, adding, "Fewer new medicines is a steep price to pay for a bill that doesn't do enough to make medicines more affordable."
But Dr. Aaron S. Kesselheim, a professor of medicine at Harvard Medical School and Brigham and Women's Hospital, said he believed the measure would spur innovation, by "encouraging investment in important new products rather than encouraging pharmaceutical companies to try to keep pushing the same product and delaying generic entry as long as possible."
In 1999, after his health care plan failed, Mr. Clinton resurrected the idea of Medicare prescription drug coverage. But this time, instead of proposing that Medicare negotiate with companies, he suggested leaving that to the private sector.
"At that point, what we were trying to do was to accommodate the recognition that Republicans were lockstep in opposition to any type of government role," said Tom Daschle, the former Senate Democratic leader.
But it took a Republican president, George W. Bush, and a Republican Congress to push the prescription drug benefit over the finish line.
Medicare Part D, as the benefit is known, had the backing of the drug industry for two reasons: The companies became convinced that they would gain millions of new customers, and the bill contained a "noninterference clause," which explicitly barred Medicare from negotiating directly with drug makers. Repealing that clause is at the heart of the current legislation.
The architect of the benefit was a colorful Louisiana Republican congressman, Billy Tauzin, who led the House Energy and Commerce Committee at the time. In Washington, Mr. Tauzin is best remembered as an example of the drug industry's influence: He left Congress in January 2005 to run PhRMA, drawing accusations that he was being rewarded for doing the companies' bidding — an accusation Mr. Tauzin insists is a false "narrative" created by Democrats to paint Republicans as corrupt.
Joel White, a Republican health policy consultant who helped write the 2003 law that created Medicare Part D, said the program was designed for private insurers, pharmacy benefit managers and companies that already negotiate rebates for Medicare plan sponsors to use their leverage to drive down prices.
"The whole model was designed to promote private competition," he said.
In the years since Medicare Part D was introduced, polling has consistently found that a vast majority of Americans from both parties want the federal government to be allowed to negotiate drug prices. Former President Donald J. Trump embraced the idea, though only during his campaign.
The new legislation targets widely used drugs during a specific phase of their existence — when they have been on the market for a number of years but still lack generic competition. The industry has come under criticism for deploying strategies to extend the patent period, like slightly tweaking drug formulas or reaching "pay for delay" deals with rival manufacturers to postpone the arrival of cheap generics and "biosimilars," as the generic versions of biotechnology drugs are called.
The drug maker AbbVie, for instance, piled up new patents to maintain a monopoly on its blockbuster anti-inflammatory medicine Humira — and it has reaped roughly $20 billion a year from the drug since its main patent expired in 2016.
Ten drugs would qualify for negotiation in 2026, with more added in subsequent years. The bill outlines criteria by which the drugs would be chosen, but the ultimate decision would rest with the health secretary — a provision that Mr. White, the Republican consultant, warned would lead to "an incredible lobbying campaign" to get drugs on the list or keep them off it.
Analysts say the bill would hurt drug makers' bottom lines. Analysts at the investment bank RBC Capital Markets estimated that most companies affected by the measure would bring in 10 to 15 percent less revenue annually by the end of the decade.
But while PhRMA has warned that a decline in revenue will make drug makers less willing to invest in research and development, the Congressional Budget Office projected that only 15 fewer drugs would reach the market over the next 30 years, out of an estimated 1,300 expected in that time.
The Senate is expected to take up the bill as early as Saturday, then send it to the House. If it passes, as expected, it will pierce the drug industry's aura of power in Washington, opening the door for more drugs to become subject to negotiations, said Leslie Dach, founder of Protect Our Care, an advocacy group.
"Once you lose your invincibility," he said, "it's a lot easier for people to take the next step."
Read the full article here


Democratic Governors' Strategies For Winning Their First Election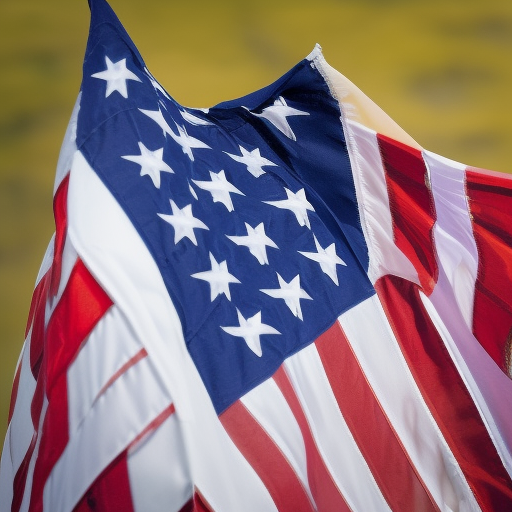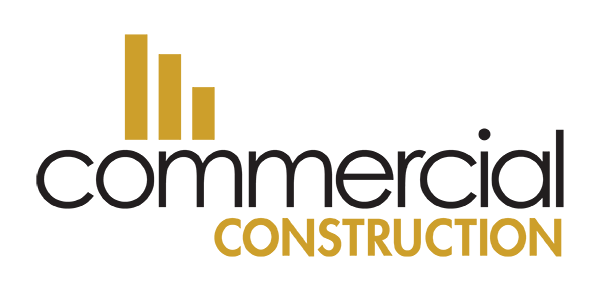 (WASHINGTON, D.C. – November 7, 2022) –
"I like the noise of democracy." – James Buchanan
In America, the Democratic party has had tremendous success in recent years when it comes to campaigning to win elections at the Governors' level. In this post, we will examine five strategies for Democrats seeking the Governor office in a U.S. State. If you are looking to win your first election as a Democratic governor, then you should definitely read this article and learn from these examples.
1. Knock on doors
A vital strategy for Democratic governors is to knock on doors and talk to voters face-to-face. Canvassing allows politicians to get to know their constituents and understand their concerns towards building a connection with the voters, which can be very important in a close election. Knocking on doors can also increase a voters' confidence in a candidate when it comes to raising campaign funds. PRO TIP: It's important to have enough money to reach more voters to get your message out. As well, canvassing also assists with building a grassroots campaign. A grassroots campaign is important for politicians as it allows them to connect with voters on a personal level. It's a good way to garner immediate feedback from voters regarding local concerns.
2. Use social media
Various social media platforms such Facebook, Twitter, Instagram and YouTube are a great way to reach out to voters and communicate your message effectively, as well as directly. Democratic governors use these platforms to share photos and videos of themselves meeting with voters and talking about important issues. This helps connect them with voters showing that they are accessible and interested in hearing what the people have to say. Additionally, Democratic governors campaign on their record of service and accomplishments. They talk about the progress they can make in their respective state and how they plan to keep moving forward if elected. This helps voters see that the Democratic governor is someone who gets things done and is looking out for the best interests of the people.
3. Spread your message through ads
A third strategy includes targeting specific groups of voters with advertising. Political ads can be a very effective way to reach out to voters and convince them to support the campaign. Democratic governors use targeted advertising to reach specific groups of voters who are likely to support them. Democratic governors also often have a strong grassroots campaign that helps them connect with voters on a personal level, built on the fabric of this targeted advertising campaign.
4. Hold events
Events are a great way to engage with voters and show them what you stand for. Democratic governors often hold town hall meetings, rallies and fundraisers to connect with voters and raise money for their campaigns. These events give you a chance to show voters what you stand for and what you would do if elected. Make sure to have a good turnout at your events and be sure to spread the word to as many people as possible. Democratic governors also reach out to key constituencies like labor unions and minority groups. They make sure they have a strong support base early on in the campaign so they can win come election day.
5. Get endorsements from key figures
Endorsements from influential people can be very helpful in a gubernatorial election. Democratic governors often seek endorsements from party leaders, celebrities and other high-profile figures. Democratic governors running for their first term in office typically seek endorsements from Democratic Party leaders and high-profile celebrities to booster their visibility and chances of winning. Obtaining the endorsement of a popular figure can help attract media attention and votes.

Pasadena Black Pages: Kennedy Memorial, Women for Racial Justice, & more!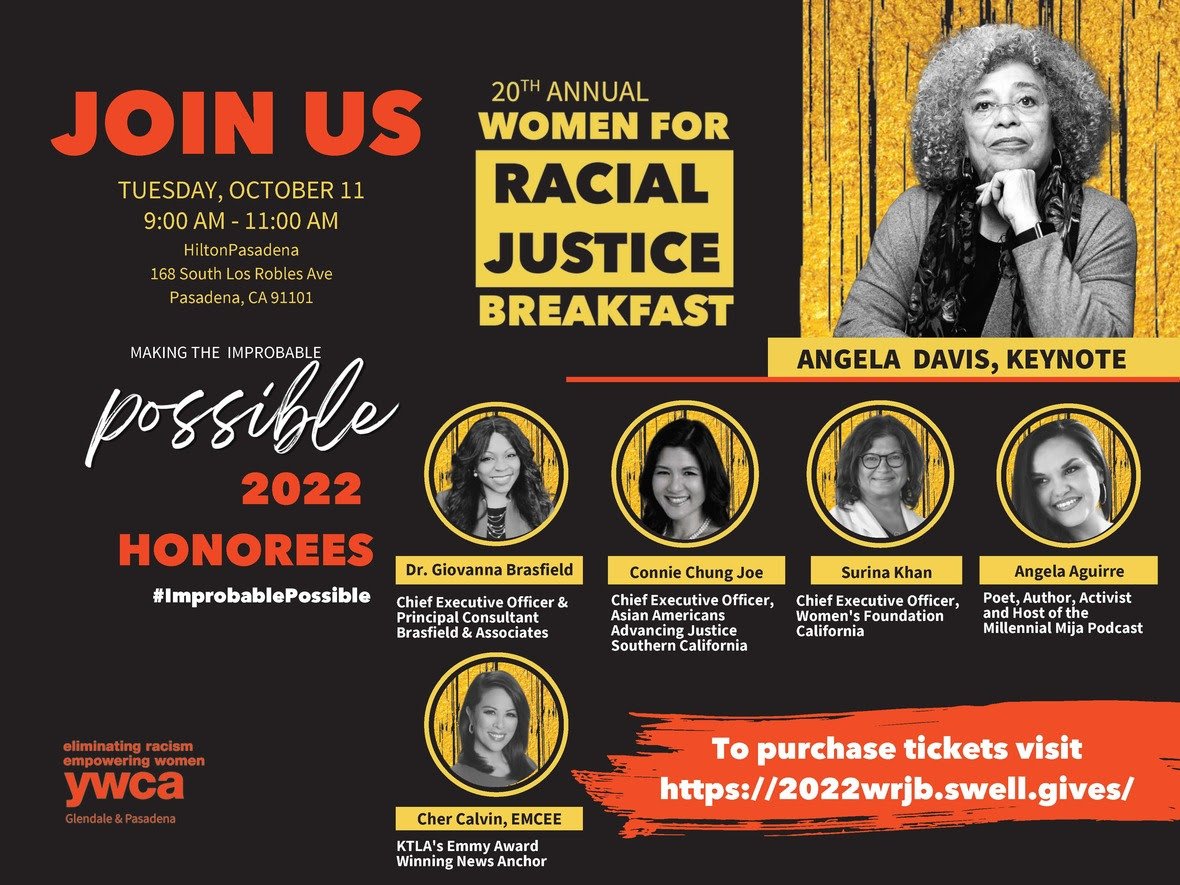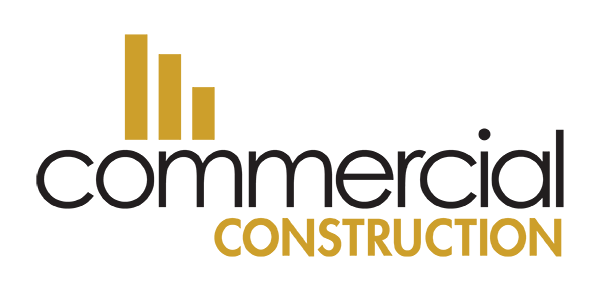 KENNEDY'S CONNECTION TO THE COMMUNITY WAS HIGHLIGHTED AT MEMORIAL
JUSTIN JONES CHOSEN TO REPLACE JOHN KENNEDY ON THE CITY COUNCIL
On Thursday evening, the Pasadena City Council, along with Mayor Victor Gordo chose Justin Jones to replace the deceased John Kennedy as a city council member until December, when they will choose the successor for the next two years.
Jones was selected over Brandon Lamar, whom many believe should have won, and Pastor Lucious Smith who didn't stand a good chance against the two young men regarding policy and views on community growth and development.
FINALISTS SELECTED FOR THE 2023 TOURNAMENT OF ROSES® PARADE
PASADENA, Calif. (September 27, 2022) – Before the final round of interviews, the 28 finalists for the 2023 Royal Court presented by Citizens Business Bank took a group photo on the front steps of Tournament House. Applicants from 33 Pasadena area schools participated in the interview process and seven of the finalists will be named to the 2023 Royal Court on October 3, 2022. The announcement will be live-streamed on the Tournament of Roses YouTube channel beginning at 9 a.m. PST.
CHRIS HOLDEN TO SPEAK AT AAPC's VIRTUAL MEETING, POLICY IS POWER!
The African American Parent Coalition is a model coalition of collaborative parents, students, and communities. The AAPC respects and embraces the diverse cultures of our communities facilitate educational equity and improvements in academic outcomes, values varied forms of parent involvement to foster the healthy development of all students, and provides the tools and skills necessary for families to access information to purposefully participate in a rapidly changing world.
MEASURE PCC, PROVIDING AFFORDABLE EDUCATION TO THE SGV
Pasadena City College (PCC) has provided high-quality, affordable college education and career training to local students in the San Gabriel Valley for almost 100 years. Offering a wide range of undergraduate degrees, university-transfer courses, certificate programs, career and technical education, PCC provides affordable access to the education and job training students need to succeed and the skilled workers needed to fuel our local economy.
RACIAL JUSTICE ACT FOR All PASSES CALIFORNIA LEGISLATOR
AB 256, the Racial Justice Act for All, passed its final hurdle in the Legislature and will be sent to Governor Newsom. AB 256 is a follow-up measure to the original Racial Justice Act, AB 2542 (Kalra, Chapter 317, Statutes of 2020), which prohibits the state from seeking or obtaining a criminal conviction, or from imposing a sentence, based upon race, ethnicity, or national origin. In a phased-in approach, AB 256 would allow persons with convictions or judgments prior to January 1, 2021 to petition the court and seek relief if a racial bias violation was proven to be present in their case.
©2022 Pasadena Black Pages | Pasadena, Ca

Harvard University Affordable Housing Seminar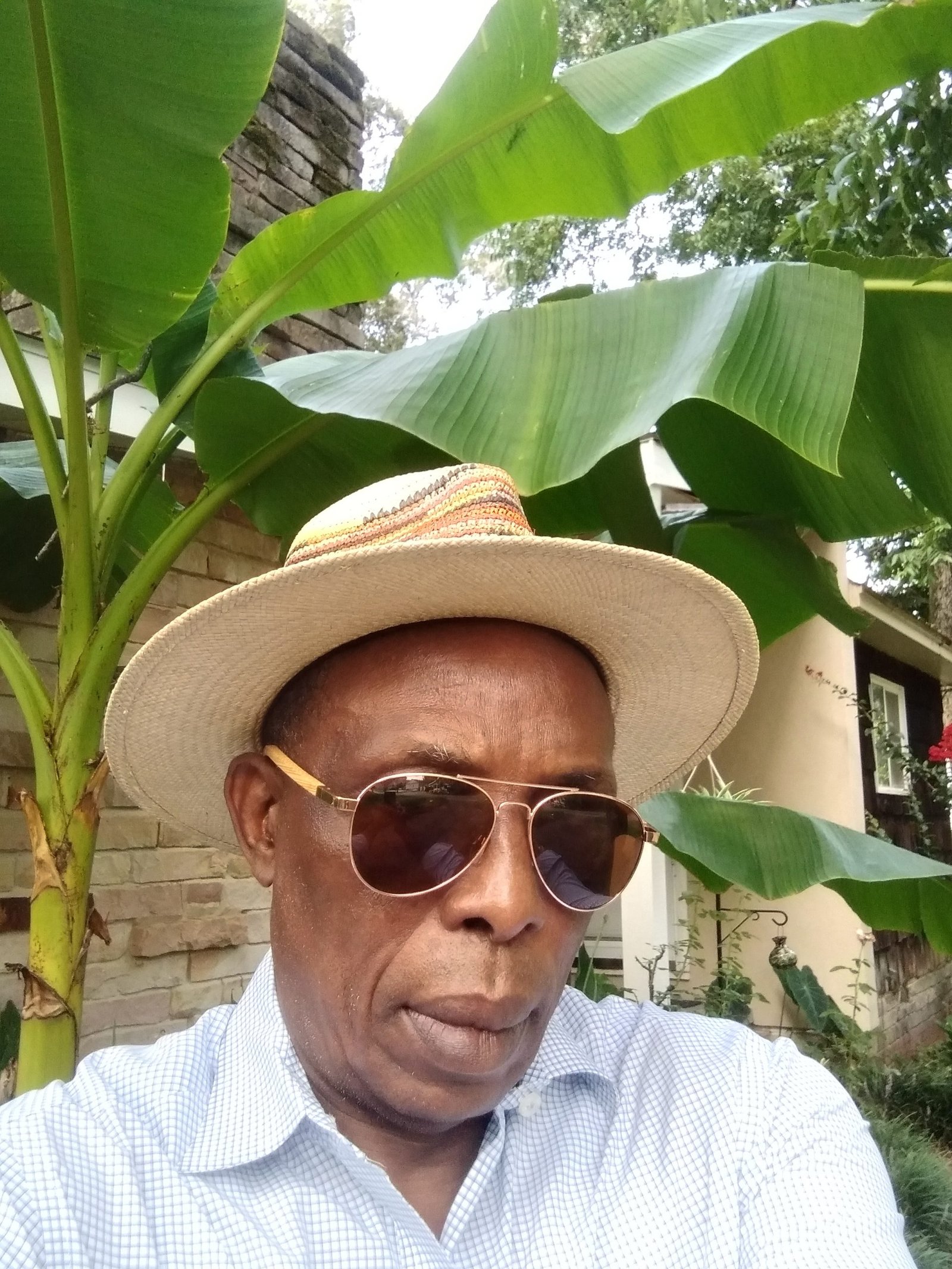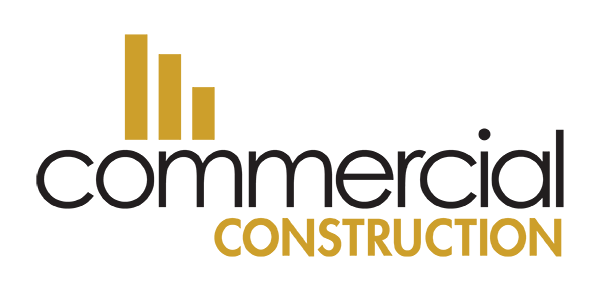 CAMBRIDGE, MASS. –
Harvard University is hosting an Affordable Housing seminar titled, 'Affordable Housing:  Principles for Changing Domestic and Global Markets'. The two-day seminar takes place at the Graduate School of Design. Individuals in the fields of development, lending, investment and policymaking, will learn the skills to navigate the affordable housing industry.
One of the attendees will be Mr. Suleiman Alli. Sule, as close associates call him, works in conjunction with a design and construction company, FABHAUS USA INC. Sule's role is in the Marketing, Sales and Business Development department, for the African market.
The course is led by instructors in the Affordable Housing industry: David Smith, Davina Wood and Sanjana Sidhra. Sule, a Nigerian, with American permanent residency, believes that the information and collaborations obtained via this course will assist him in supporting FABHAUS. FABHAUS' mission is to design and construct pre-fabricated homes, globally.
For nearly a decade, Sule has been investing time and money into journeying throughout Nigeria in attempts to persuade decision makers, in the African nation, to utilize natural resources to build homes for the growing population. His association with a Nigerian organization, FEDUP, led him to find that much of the problem surrounding housing affordability in the country, was political.
Sule's vision aligns with the mission of the Harvard University course, in that the course is built for entrepreneurs. Affordable Housing is not only a Warri problem, a Lagos problem or a third world problem; Affordable Housing is a global problem and if it were a disease, it could possibly be likened to a pandemic.
Affordable Housing is a burgeoning industry that will continue to grow. This industry is interdisciplinary, encompassing political science, sociology, economics, government, architecture, engineering, etc.
BlackUSA.News will follow up on this seminar and its' benefits, upon its completion.