Democrats' Long-Sought Plan for Lowering Drug Costs Is at Hand
WASHINGTON — For decades, as prescription drug costs have soared, Democrats have battled with the pharmaceutical industry in pursuit of an elusive goal: legislation that could drive down prices by allowing Medicare to negotiate directly with drug makers.
Now they are on the verge of passing a broad budget bill that would do just that, and in the process deliver President Biden a political victory that he and his party can take to voters in November.
Empowering Medicare to negotiate prices for up to 10 drugs initially — and more later on — along with several other provisions aimed at lowering health care costs, would be the most substantial change to health policy since the Affordable Care Act became law in 2010, affecting a major swath of the population. It could save some older Americans thousands of dollars in medication costs each year.
The legislation would extend, for three years, the larger premium subsidies that low- and middle-income people have received during the coronavirus pandemic to get health coverage under the Affordable Care Act, and allow those with higher incomes who became eligible for such subsidies during the pandemic to keep them. It would also make drug makers absorb some of the cost of medicines whose prices rise faster than inflation.
Significantly, it also would limit how much Medicare recipients have to pay out of pocket for drugs at the pharmacy to $2,000 annually — a huge benefit for the 1.4 million beneficiaries who spend more than that each year, often on medicines for serious diseases like cancer and multiple sclerosis.
Lower prices would make a huge difference in the lives of people like Catherine Horine, 67, a retired secretary and lung recipient from Wheeling, Ill. She lives alone on a fixed income of about $24,000 a year. Her out-of-pocket drug costs are about $6,000 a year. She is digging into her savings, worried she will run out of money before long.
"Two years ago, I was $8,000 in the hole," she said. "Last year, I was $15,000 in the hole. I expect to be more this year, because of inflation."
Between 2009 and 2018, the average price more than doubled for a brand-name prescription drug in Medicare Part D, the program that covers products dispensed at the pharmacy, the Congressional Budget Office found. Between 2019 and 2020, price increases outpaced inflation for half of all drugs covered by Medicare, according to an analysis from the Kaiser Family Foundation.
The budget office estimates that the bill's prescription drug provisions will save the federal government $288 billion over 10 years, in part by forcing the pharmaceutical industry to accept lower prices from Medicare for some of its big sellers.
Opponents argue that the measure would discourage innovation and cite a new analysis from the budget office that projects that it would actually lead to higher prices when drugs first come on the market.
The Biden Presidency
With midterm elections looming, here's where President Biden stands.
Drugs for common conditions like cancer and diabetes that affect older people are most likely to be picked for negotiations. Analysts at the investment bank SVB Securities pointed to the blood thinner Eliquis, the cancer medication Imbruvica and the drug Ozempic, which is given to manage diabetes and obesity, as three of the first likely targets for negotiation.
Until recently, the idea that Medicare, which has about 64 million beneficiaries, would be able to use its muscle to cut deals with drug makers was unthinkable. Democrats have been pushing for it since President Bill Clinton proposed his contentious health care overhaul in 1993. The pharmaceutical industry's fierce lobbying against it has become Washington lore.
"This is like lifting a curse," Senator Ron Wyden, Democrat of Oregon and the architect of the measure, said of the Medicare negotiation provision. "Big Pharma has been protecting the ban on negotiation like it was the Holy Grail."
David Mitchell, 72, is among those who would be helped. A retired Washington, D.C., public relations worker, he learned in 2010 that he had multiple myeloma, an incurable blood cancer. He pays $16,000 out of pocket each year for just one of four medicines he takes. He also founded an advocacy group, Patients for Affordable Drugs.
"Drugs don't work if people can't afford them, and too many people in this country can't afford them," Mr. Mitchell said. "Americans are angry and they're being taken advantage of. They know it."
Still, the measure would not deliver every tool that Democrats would like for reining in prescription drug costs. The negotiated prices would not go into effect until 2026, and even then would apply only to a small fraction of the prescription drugs taken by Medicare beneficiaries. Pharmaceutical companies would still be able to charge Medicare high prices for new drugs.
That is a disappointment to the progressive wing of the party; The American Prospect, a liberal magazine, has dismissed the measure as "exceedingly modest."
Prescription drug prices in the United States are far higher than those in other countries. A 2021 report from the RAND Corporation found that drug prices in this country were more than seven times as high as in Turkey, for instance.
The pharmaceutical industry spends far more than any other sector to advance its interests in Washington. Since 1998, it has spent $5.2 billion on lobbying, according to Open Secrets, which tracks money in politics. The insurance industry, the next biggest spender, has spent $3.3 billion. Drug makers spread their money around, giving to Democrats and Republicans in roughly equal amounts.
At a media briefing last week, Stephen J. Ubl, the chief executive of PhRMA, the drug industry's main lobbying group, warned that the bill would reverse progress on the treatment front, especially in cancer care — a high priority for Mr. Biden, whose son died of a brain tumor.
"Democrats are about to make a historic mistake that will devastate patients desperate for new cures," Mr. Ubl said, adding, "Fewer new medicines is a steep price to pay for a bill that doesn't do enough to make medicines more affordable."
But Dr. Aaron S. Kesselheim, a professor of medicine at Harvard Medical School and Brigham and Women's Hospital, said he believed the measure would spur innovation, by "encouraging investment in important new products rather than encouraging pharmaceutical companies to try to keep pushing the same product and delaying generic entry as long as possible."
In 1999, after his health care plan failed, Mr. Clinton resurrected the idea of Medicare prescription drug coverage. But this time, instead of proposing that Medicare negotiate with companies, he suggested leaving that to the private sector.
"At that point, what we were trying to do was to accommodate the recognition that Republicans were lockstep in opposition to any type of government role," said Tom Daschle, the former Senate Democratic leader.
But it took a Republican president, George W. Bush, and a Republican Congress to push the prescription drug benefit over the finish line.
Medicare Part D, as the benefit is known, had the backing of the drug industry for two reasons: The companies became convinced that they would gain millions of new customers, and the bill contained a "noninterference clause," which explicitly barred Medicare from negotiating directly with drug makers. Repealing that clause is at the heart of the current legislation.
The architect of the benefit was a colorful Louisiana Republican congressman, Billy Tauzin, who led the House Energy and Commerce Committee at the time. In Washington, Mr. Tauzin is best remembered as an example of the drug industry's influence: He left Congress in January 2005 to run PhRMA, drawing accusations that he was being rewarded for doing the companies' bidding — an accusation Mr. Tauzin insists is a false "narrative" created by Democrats to paint Republicans as corrupt.
Joel White, a Republican health policy consultant who helped write the 2003 law that created Medicare Part D, said the program was designed for private insurers, pharmacy benefit managers and companies that already negotiate rebates for Medicare plan sponsors to use their leverage to drive down prices.
"The whole model was designed to promote private competition," he said.
In the years since Medicare Part D was introduced, polling has consistently found that a vast majority of Americans from both parties want the federal government to be allowed to negotiate drug prices. Former President Donald J. Trump embraced the idea, though only during his campaign.
The new legislation targets widely used drugs during a specific phase of their existence — when they have been on the market for a number of years but still lack generic competition. The industry has come under criticism for deploying strategies to extend the patent period, like slightly tweaking drug formulas or reaching "pay for delay" deals with rival manufacturers to postpone the arrival of cheap generics and "biosimilars," as the generic versions of biotechnology drugs are called.
The drug maker AbbVie, for instance, piled up new patents to maintain a monopoly on its blockbuster anti-inflammatory medicine Humira — and it has reaped roughly $20 billion a year from the drug since its main patent expired in 2016.
Ten drugs would qualify for negotiation in 2026, with more added in subsequent years. The bill outlines criteria by which the drugs would be chosen, but the ultimate decision would rest with the health secretary — a provision that Mr. White, the Republican consultant, warned would lead to "an incredible lobbying campaign" to get drugs on the list or keep them off it.
Analysts say the bill would hurt drug makers' bottom lines. Analysts at the investment bank RBC Capital Markets estimated that most companies affected by the measure would bring in 10 to 15 percent less revenue annually by the end of the decade.
But while PhRMA has warned that a decline in revenue will make drug makers less willing to invest in research and development, the Congressional Budget Office projected that only 15 fewer drugs would reach the market over the next 30 years, out of an estimated 1,300 expected in that time.
The Senate is expected to take up the bill as early as Saturday, then send it to the House. If it passes, as expected, it will pierce the drug industry's aura of power in Washington, opening the door for more drugs to become subject to negotiations, said Leslie Dach, founder of Protect Our Care, an advocacy group.
"Once you lose your invincibility," he said, "it's a lot easier for people to take the next step."
Read the full article here
Abrams for Governor Releases New Memo Highlighting Motivating Impact of Abortion Among Georgia's Democratic Voters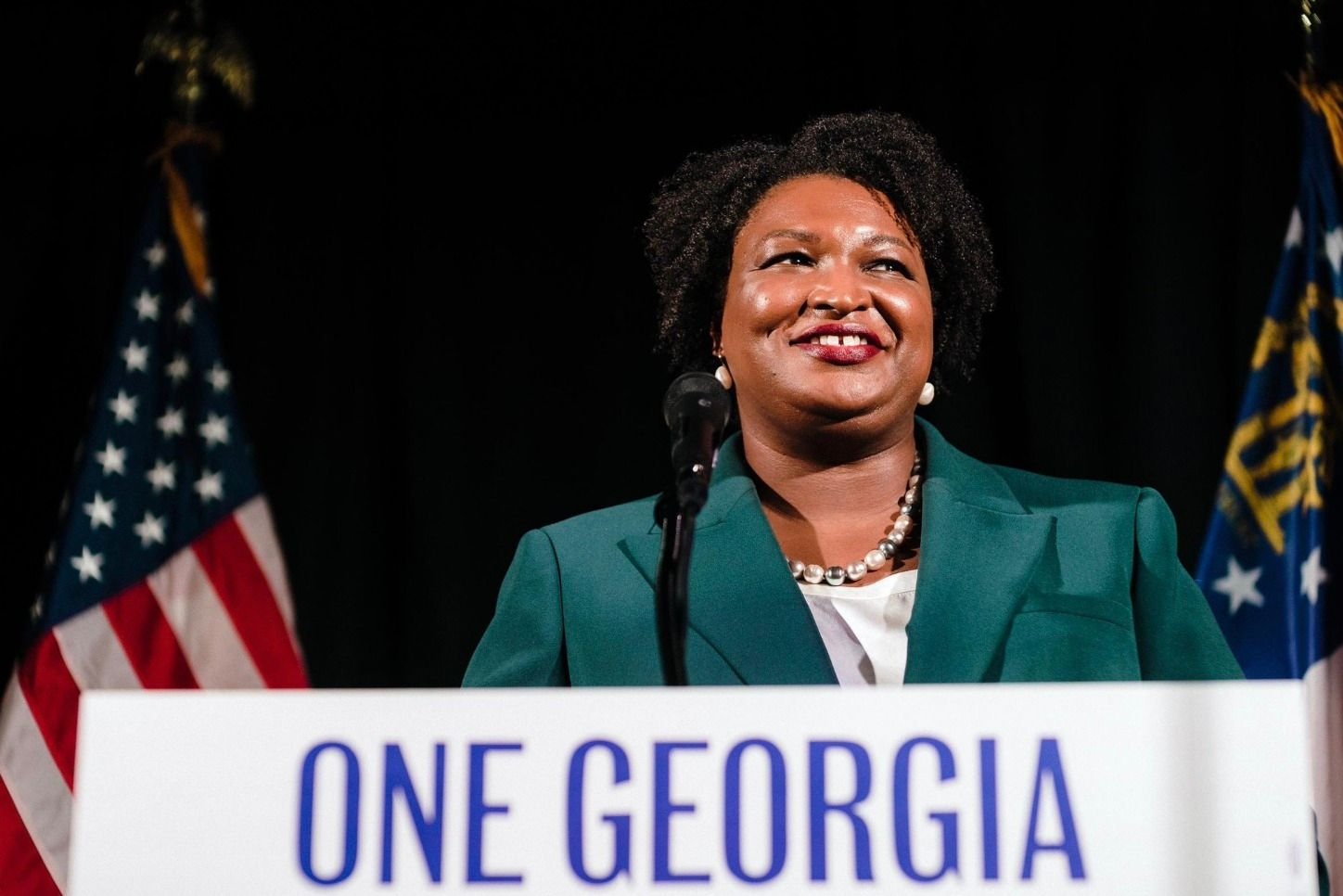 Internal campaign polling shows that abortion is a bigger motivator for Georgia Democrats than it is for Georgia Republicans 
(ATLANTA) –  Abrams for Governor campaign manager, Lauren Groh-Wargo, released a new memo detailing the motivating impact of abortion among voters in Georgia's 2022 elections. The memo showcases how the victory of abortion rights supporters in Kansas is a great sign for Democrats in Georgia and across the country.
Additionally, yesterday, the campaign released a new TV ad, Signed, featuring women in Georgia calling attention to the dangers of Brian Kemp's extreme abortion ban.
"Georgia's women and those who love them have the ability to fight for reproductive freedom, liberty from interference into private medical decisions, and the full scope of health care. The gubernatorial race is already close, the incumbent is below 50%, and Kemp's extreme and unpopular attacks on women are disqualifying to a substantial majority of voters," said Lauren Groh-Wargo. "The time to act is now – this race can be won, provided that we invest in the people of Georgia and ensure that they can hear about how Stacey Abrams will deliver for Georgians, stop Kemp's far right, extreme agenda, and how Kemp's radical tenure has already and will continue to endanger women across the state."
Recent polling from the Atlanta Journal-Constitution shows that Kemp's radical anti-abortion laws are wildly unpopular with Georgia voters — with Georgia voters opposing the overturning of Roe 39%-54%, Kemp's six-week ban 36%-54%, and a total ban on abortion 21%-72%. Abrams for Governor's internal polling is consistent with what the AJC poll shows when it comes to the motivational impact of abortion on this election. Georgia Democrats are almost completely unified in telling pollsters that abortion is important and motivational to them in 2022.
Overall Abrams for Governor's internal research has shown:
Abortion is a bigger motivator for GA Democrats than it is for GA Republicans.
Independent voters in GA are overwhelmingly pro-choice and Kemp's record of criminalizing abortion is very damaging among them.
A measurable block of GA Republican voters defect from Kemp's hard-right orthodoxy on abortion and oppose Kemp's anti-choice agenda.
Abortion access and women's liberty are on the ballot this year in Georgia. In his first year, Governor Kemp's priority was signing one of the country's most extreme and dangerous abortion laws, a law that prevents women from getting life-saving healthcare. His cruel bill sets women up to be investigated and criminalized if they miscarry; threatens to jail doctors who provide life-saving care; and forces rape and incest victims to file police reports to access care. His law bans abortion before most women know they are pregnant, stripping women of their freedom and dictating the personal medical decision of women and their families. This election is a contrast between having a governor who will fight to protect women's reproductive freedom versus a Governor bent on controlling women's bodies for his political gain.
What U Need Is… Join the BWOPA and Partners Statewide Listening Session / Conversation on Reparations Now!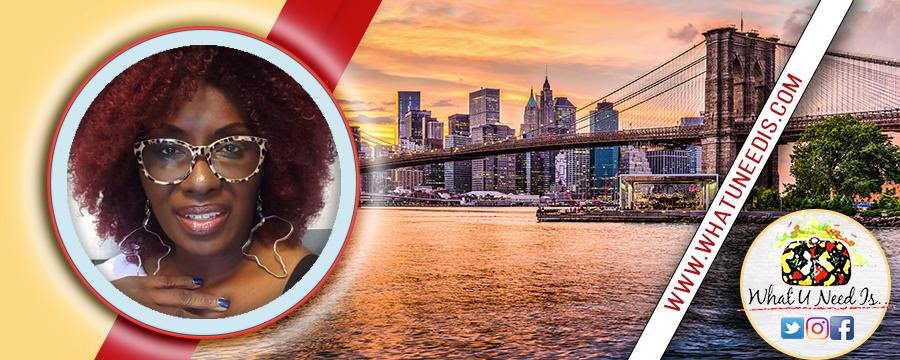 Chicago|New York|Los Angeles|Hampton|Jamaica|Indianapolis Houston|Atlanta|Phoenix|Raleigh-Durham|Miami|DMV|Cincinnati
Baltimore|Philadelphia|Newark|Ghana|St Louis|Bahamas|Memphis
Richmond|Dallas|Baltimore|Charlotte|Indianapolis|Cleveland
So Africa|Virginia Beach|Ft Lauderdale|Las Vegas|Oakland
Brooklyn|Jacksonville|Johannesburg|San Diego|Martha's Vineyard
Birmingham|Brooklyn|Gary|Dominican Republic||San Diego|Paris
Charlotte|Shanghai|Montgomery|Palm Springs|New Orleans
Wilmington|Palm Desert|Puerto Rico|Hawaii
Promoting Your Businesses, Events, Products to 56K subscribers worldwide
Reparations can happen! But for Black Californians to receive reparations, we 

need

 to hear from 

you

!

On Tuesday, August 9th, join BWOPA CA, California Black Women's Collective, and California Black Power Network for our statewide Community Listening Forum on Reparations.

RSVP HERE to Join the Listening Session Forum!

Great opportunity to share your and your family's experiences with anti-Black racism and discrimination in California. As such, you are helping to shape reparations recommendations for Black Californians.

Your voice is power! Collectively we win!

Register Today.  https://us06web.zoom.us/meeting/register/tZMpf-2srz0jGNU6VJS0z4Fq4RphTibP-0Yl
Biden Is an Uneasy Champion on Abortion. Can He Lead the Fight in Post-Roe America?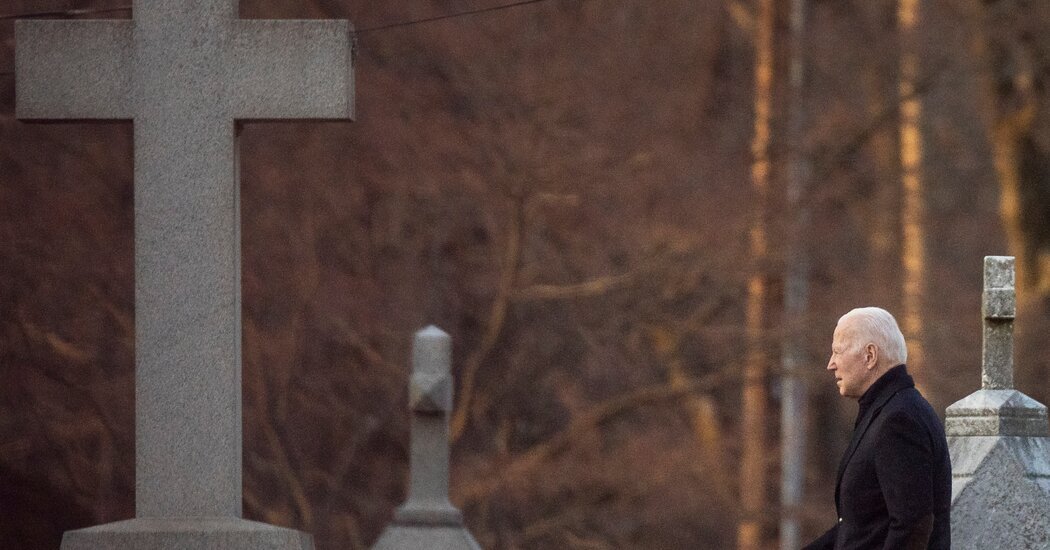 WASHINGTON — The Supreme Court's decision to end the constitutional right to an abortion in the United States after nearly 50 years has set in motion a generational struggle over Republican efforts to ban the procedure in states across the country.
But inside the West Wing, President Biden has made it clear that he is uncomfortable even using the word abortion, according to current and former advisers. In speeches and public statements, he prefers to use the word sparingly, focusing instead on broader phrases, like "reproductive health" and "the right to choose," that might resonate more widely with the public.
Mr. Biden, a practicing Catholic who has drawn on his faith to shape his political identity, is now being called on to lead a fight he spent decades sidestepping — and many abortion rights advocates worry that he may not be the right messenger for the moment.
Once an outright critic of abortion rights and later a committed but quiet defender of them, Mr. Biden has a history that gives activists pause.
"This is not necessarily the guy that I am sure most activists wanted in the seat when this happened," said Jamie L. Manson, the president of Catholics for Choice, referring to the court's decision overturning Roe v. Wade. "It's unfortunate because he has so much power and we need him to really get out of his comfort zone."
For five decades, Mr. Biden has talked openly about the power of his religion, portraying himself as an advocate for workers and a warrior for social justice. His faith also had guided him toward what he once called a "middle of the road" approach to abortion — essentially, not voting to limit abortion, but not voting to fund it either.
And like other Democrats of his generation, Mr. Biden used the existence of Roe v. Wade's protections to avoid pushing for legislation that might have enshrined the ruling in federal law.
Now, a growing chorus of women's groups, progressive Democrats and abortion rights activists see the decision to overturn Roe as an indictment of that middle-ground approach, saying Democrats like Mr. Biden have tiptoed too carefully around the issue for years.
The Supreme Court's decision, they say, must be met with an equally fierce legal, political and rhetorical response. And after a decisive vote this past week to defend abortion rights in deeply conservative Kansas, many Democrats see this as the moment to run more assertively on the issue.
Mr. Biden's advisers say that his views on abortion have changed over time and that he is deeply committed to abortion rights. Laphonza Butler, the president of Emily's List, a group that helps elect Democratic women who support abortion rights, said she was satisfied that Mr. Biden and his team were "using every tool at their disposal" to fight for the cause.
But the president's history on abortion — informed by his religion and the Democratic Party's years of careful political calculations — has left him struggling to live up to the expectations of those in his party who want a new strategy and a new energy.
"Yes, there are limits to executive branch power, there are limits to what the president can do," said Andrea Miller, the president of the National Institute for Reproductive Health. "But this just feels like you've got to push the boundaries right now. This is a time to pull out all the stops. This is a time to take risks."
Read More on Abortion Issues in America
In 2007, Mr. Biden wrote in his memoir "Promises to Keep" that his position on abortion had "earned me the distrust of some women's groups." In the book, he recounted a 1973 conversation with a veteran senator who said his cautious approach was a "tough" one.
"'Yeah, everybody will be upset with me,' I told him, 'except me. But I'm intellectually and morally comfortable with my position,'" Mr. Biden wrote in the book.
Now, he finds himself championing abortion rights. In June, just days after the court's ruling, he appeared miffed when a reporter noted that some activists did not believe he was the right person to lead the fight against Republican efforts to ban the procedure.
"I'm the only president they got," he said.
Shaped by Faith
Mr. Biden has often said that his views on abortion — and the proper role for government to play in regulating it — are the result of his faith. In 1982, when he voted in favor of a constitutional amendment pushed by Republicans to allow individual states to overturn Roe v. Wade, he said: "I'm probably a victim, or a product, however you want to phrase it, of my background."
The Catholic Church considers human life to begin at conception and says that "the intentional killing of a human being living in the womb" is always immoral. Church teachings generally allow for "indirect" abortions when a medical procedure needed for another lifesaving reason results in the death of a fetus. But many Catholics disagree with the church's official position. In a Pew Research Center survey released last month, 60 percent of Catholics in the United States said abortion should be legal in all or most cases.
Other Democratic politicians have faced difficult moments navigating their stands on the issue. The leaders of the American Catholic Church have publicly rebuked Catholic politicians like John F. Kerry, the former Massachusetts senator, and Speaker Nancy Pelosi for their stances.
By his own admission, Mr. Biden is a deeply religious person who rarely misses a chance to attend Mass.
Last year in St. Ives, a seaside town in Cornwall on the southern tip of England, Mr. Biden, who was attending the annual Group of 7 meeting with world leaders, slipped into the back pews of the Sacred Heart and St. Ia Church for Mass with about 50 other parishioners. The Rev. Philip Dyson had been given a heads-up just minutes before the arrival of the president and his wife.
"I did find him gracious and humble and a gentleman," Father Dyson said, recalling the brief conversation after the Mass. The priest would not talk about whether he offered communion to the president during the service. Some Roman Catholic bishops believe politicians who support abortion should be denied communion.
"It's controversial, and it's between him and the Lord," Father Dyson said.
John Carr, the director of the Initiative on Catholic Social Thought and Public Life at Georgetown University, said that abortion had been the one part of Mr. Biden's faith that had been a source of conflict for the president and his allies over the years.
"He is a product of Catholic social teaching and Democratic orthodoxy," said Mr. Carr, who has participated in several small-group discussions with Mr. Biden about religion and politics. "When the two go together, he's really comfortable with the way he talks, the way he acts. Where he is the least at home is where the two conflict."
Shifting on Abortion
Allies of the president note that since the Supreme Court ruling, Mr. Biden has issued two executive orders aimed at protecting the right to travel for health care and the right to access medications. This past week, the Justice Department filed a lawsuit in Idaho, accusing the state of illegally restricting abortion when the procedure is needed to stabilize a woman's health.
"The president's faith is not the problem that we have," said Representative Katherine M. Clark, Democrat of Massachusetts and the assistant speaker. "The problem is an extremist G.O.P. that says, 'We don't respect your faith, your medical history, your circumstance.'"
But for most of his career, Mr. Biden has been viewed with suspicion by abortion rights advocates because of his history on the issue.
In 1984, Mr. Biden voted to praise the "Mexico City Policy," a decision by the Reagan administration to prevent funding of abortion services abroad. It was a position that would be anathema for a Democratic president today. Over the years since, Republican presidents have routinely reinstated the policy, and Democrats have eliminated it. Mr. Biden rescinded it eight days after taking office.
For years, Mr. Biden also declined to join other Democrats in opposing the Hyde Amendment, a federal ban on funding for abortion. It was not until 2019 that he reversed himself. Facing intense backlash from within his party, he said he could "no longer support an amendment" that makes it harder for low-income women to get access to an abortion. Although he followed through by submitting budgets without Hyde's restrictive language, lawmakers added it back in.
As vice president, Mr. Biden fought to exempt Catholic institutions from the Affordable Care Act requirement to provide coverage for contraception. The provision was fiercely opposed by American Catholic bishops, and Mr. Biden tried to make the bishops' case.
He lost in the end, though the contraception mandate was later struck down by the Supreme Court.
Kathleen Sebelius, who served as secretary of health and human services under President Barack Obama, said that Mr. Biden wanted to "just avoid a battle with the church."
"I think that's sort of where he started the conversation," she said. But she recalled that Mr. Biden eventually acknowledged the impact that denying contraceptive coverage would have for people who worked at Catholic institutions.
"He started in one place, and then gradually moved to a very different place," she said.
On other issues where Democratic Party positions clashed with Catholic teaching, like support for same-sex marriage, Mr. Biden was quicker to change his position, said Mr. Carr, noting what he called the president's "passion and eloquence" on L.G.B.T.Q. issues.
But he said abortion had always seemed more difficult for the president.
"Biden has never sought power to make abortion more available," Mr. Carr said. "It's just not part of who he is."
The president admitted as much in an interview on NBC's "Meet the Press" in 2007.
"I'm a practicing Catholic," he said. "And it is the biggest dilemma for me in terms of comporting my religious and cultural views with my political responsibility."
A Lack of Trust
Two days before the Supreme Court's ruling overturning Roe v. Wade, abortion rights advocates met at the White House with some of Mr. Biden's top aides and with Vice President Kamala Harris, who has become a forceful voice of the administration on the issue of abortion.
Everyone knew what was likely to happen, after Politico's publication weeks earlier of a draft opinion in the abortion case of Dobbs v. Jackson Women's Health Organization. But some of the people around the table left unhappy with the administration's plans to respond to the ruling.
"It was a very frustrating meeting where we were looking to the White House for guidance," Ms. Manson, of Catholics for Choice, said. "And instead, what we got was a recap of all the conversations they had had with all of us."
Others at the meeting described it differently, saying the administration had spent weeks preparing for the Dobbs ruling in a series of productive meetings with activists.
But the frustration clearly underscored the tension between Mr. Biden and abortion rights activists, many of whom have said publicly that the president's past positions make it hard for them to trust that he is all-in on the fight.
Mr. Biden's aides note that he has used the word "abortion" a handful of times since the ruling. And in a statement on Saturday condemning a new Indiana law banning almost all abortions, the White House used the term in reiterating support for reproductive rights.
But some veterans of the abortion rights movement say they remain wary of a president who is uncomfortable with using the word. Others say they are willing to judge Mr. Biden by his actions.
Mini Timmaraju, the president of NARAL Pro-Choice America, said there was value in Mr. Biden's approach, which can appeal to a broader audience. But she said the president should not avoid using direct, forceful language at a moment when people are scared.
"He's done that," she said. "And he's going to need to get more comfortable with that because this is the modern-day Democratic Party. He's getting there, from what I can see."
Katie Rogers contributed reporting from Washington, and Maggie Haberman from New York.
Read the full article here