Biden Is an Uneasy Champion on Abortion. Can He Lead the Fight in Post-Roe America?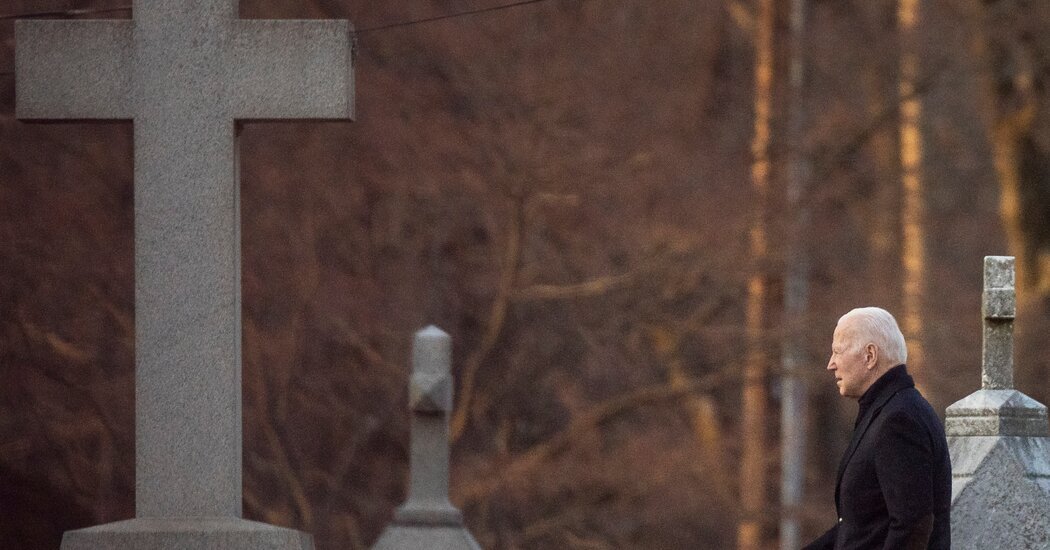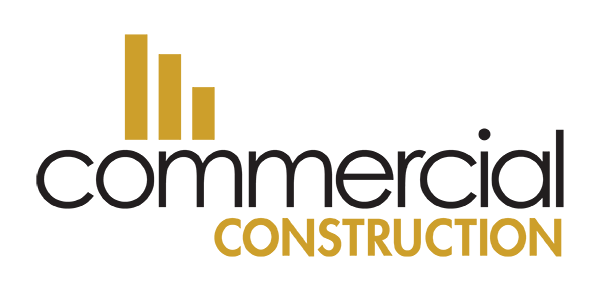 WASHINGTON — The Supreme Court's decision to end the constitutional right to an abortion in the United States after nearly 50 years has set in motion a generational struggle over Republican efforts to ban the procedure in states across the country.
But inside the West Wing, President Biden has made it clear that he is uncomfortable even using the word abortion, according to current and former advisers. In speeches and public statements, he prefers to use the word sparingly, focusing instead on broader phrases, like "reproductive health" and "the right to choose," that might resonate more widely with the public.
Mr. Biden, a practicing Catholic who has drawn on his faith to shape his political identity, is now being called on to lead a fight he spent decades sidestepping — and many abortion rights advocates worry that he may not be the right messenger for the moment.
Once an outright critic of abortion rights and later a committed but quiet defender of them, Mr. Biden has a history that gives activists pause.
"This is not necessarily the guy that I am sure most activists wanted in the seat when this happened," said Jamie L. Manson, the president of Catholics for Choice, referring to the court's decision overturning Roe v. Wade. "It's unfortunate because he has so much power and we need him to really get out of his comfort zone."
For five decades, Mr. Biden has talked openly about the power of his religion, portraying himself as an advocate for workers and a warrior for social justice. His faith also had guided him toward what he once called a "middle of the road" approach to abortion — essentially, not voting to limit abortion, but not voting to fund it either.
And like other Democrats of his generation, Mr. Biden used the existence of Roe v. Wade's protections to avoid pushing for legislation that might have enshrined the ruling in federal law.
Now, a growing chorus of women's groups, progressive Democrats and abortion rights activists see the decision to overturn Roe as an indictment of that middle-ground approach, saying Democrats like Mr. Biden have tiptoed too carefully around the issue for years.
The Supreme Court's decision, they say, must be met with an equally fierce legal, political and rhetorical response. And after a decisive vote this past week to defend abortion rights in deeply conservative Kansas, many Democrats see this as the moment to run more assertively on the issue.
Mr. Biden's advisers say that his views on abortion have changed over time and that he is deeply committed to abortion rights. Laphonza Butler, the president of Emily's List, a group that helps elect Democratic women who support abortion rights, said she was satisfied that Mr. Biden and his team were "using every tool at their disposal" to fight for the cause.
But the president's history on abortion — informed by his religion and the Democratic Party's years of careful political calculations — has left him struggling to live up to the expectations of those in his party who want a new strategy and a new energy.
"Yes, there are limits to executive branch power, there are limits to what the president can do," said Andrea Miller, the president of the National Institute for Reproductive Health. "But this just feels like you've got to push the boundaries right now. This is a time to pull out all the stops. This is a time to take risks."
Read More on Abortion Issues in America
In 2007, Mr. Biden wrote in his memoir "Promises to Keep" that his position on abortion had "earned me the distrust of some women's groups." In the book, he recounted a 1973 conversation with a veteran senator who said his cautious approach was a "tough" one.
"'Yeah, everybody will be upset with me,' I told him, 'except me. But I'm intellectually and morally comfortable with my position,'" Mr. Biden wrote in the book.
Now, he finds himself championing abortion rights. In June, just days after the court's ruling, he appeared miffed when a reporter noted that some activists did not believe he was the right person to lead the fight against Republican efforts to ban the procedure.
"I'm the only president they got," he said.
Shaped by Faith
Mr. Biden has often said that his views on abortion — and the proper role for government to play in regulating it — are the result of his faith. In 1982, when he voted in favor of a constitutional amendment pushed by Republicans to allow individual states to overturn Roe v. Wade, he said: "I'm probably a victim, or a product, however you want to phrase it, of my background."
The Catholic Church considers human life to begin at conception and says that "the intentional killing of a human being living in the womb" is always immoral. Church teachings generally allow for "indirect" abortions when a medical procedure needed for another lifesaving reason results in the death of a fetus. But many Catholics disagree with the church's official position. In a Pew Research Center survey released last month, 60 percent of Catholics in the United States said abortion should be legal in all or most cases.
Other Democratic politicians have faced difficult moments navigating their stands on the issue. The leaders of the American Catholic Church have publicly rebuked Catholic politicians like John F. Kerry, the former Massachusetts senator, and Speaker Nancy Pelosi for their stances.
By his own admission, Mr. Biden is a deeply religious person who rarely misses a chance to attend Mass.
Last year in St. Ives, a seaside town in Cornwall on the southern tip of England, Mr. Biden, who was attending the annual Group of 7 meeting with world leaders, slipped into the back pews of the Sacred Heart and St. Ia Church for Mass with about 50 other parishioners. The Rev. Philip Dyson had been given a heads-up just minutes before the arrival of the president and his wife.
"I did find him gracious and humble and a gentleman," Father Dyson said, recalling the brief conversation after the Mass. The priest would not talk about whether he offered communion to the president during the service. Some Roman Catholic bishops believe politicians who support abortion should be denied communion.
"It's controversial, and it's between him and the Lord," Father Dyson said.
John Carr, the director of the Initiative on Catholic Social Thought and Public Life at Georgetown University, said that abortion had been the one part of Mr. Biden's faith that had been a source of conflict for the president and his allies over the years.
"He is a product of Catholic social teaching and Democratic orthodoxy," said Mr. Carr, who has participated in several small-group discussions with Mr. Biden about religion and politics. "When the two go together, he's really comfortable with the way he talks, the way he acts. Where he is the least at home is where the two conflict."
Shifting on Abortion
Allies of the president note that since the Supreme Court ruling, Mr. Biden has issued two executive orders aimed at protecting the right to travel for health care and the right to access medications. This past week, the Justice Department filed a lawsuit in Idaho, accusing the state of illegally restricting abortion when the procedure is needed to stabilize a woman's health.
"The president's faith is not the problem that we have," said Representative Katherine M. Clark, Democrat of Massachusetts and the assistant speaker. "The problem is an extremist G.O.P. that says, 'We don't respect your faith, your medical history, your circumstance.'"
But for most of his career, Mr. Biden has been viewed with suspicion by abortion rights advocates because of his history on the issue.
In 1984, Mr. Biden voted to praise the "Mexico City Policy," a decision by the Reagan administration to prevent funding of abortion services abroad. It was a position that would be anathema for a Democratic president today. Over the years since, Republican presidents have routinely reinstated the policy, and Democrats have eliminated it. Mr. Biden rescinded it eight days after taking office.
For years, Mr. Biden also declined to join other Democrats in opposing the Hyde Amendment, a federal ban on funding for abortion. It was not until 2019 that he reversed himself. Facing intense backlash from within his party, he said he could "no longer support an amendment" that makes it harder for low-income women to get access to an abortion. Although he followed through by submitting budgets without Hyde's restrictive language, lawmakers added it back in.
As vice president, Mr. Biden fought to exempt Catholic institutions from the Affordable Care Act requirement to provide coverage for contraception. The provision was fiercely opposed by American Catholic bishops, and Mr. Biden tried to make the bishops' case.
He lost in the end, though the contraception mandate was later struck down by the Supreme Court.
Kathleen Sebelius, who served as secretary of health and human services under President Barack Obama, said that Mr. Biden wanted to "just avoid a battle with the church."
"I think that's sort of where he started the conversation," she said. But she recalled that Mr. Biden eventually acknowledged the impact that denying contraceptive coverage would have for people who worked at Catholic institutions.
"He started in one place, and then gradually moved to a very different place," she said.
On other issues where Democratic Party positions clashed with Catholic teaching, like support for same-sex marriage, Mr. Biden was quicker to change his position, said Mr. Carr, noting what he called the president's "passion and eloquence" on L.G.B.T.Q. issues.
But he said abortion had always seemed more difficult for the president.
"Biden has never sought power to make abortion more available," Mr. Carr said. "It's just not part of who he is."
The president admitted as much in an interview on NBC's "Meet the Press" in 2007.
"I'm a practicing Catholic," he said. "And it is the biggest dilemma for me in terms of comporting my religious and cultural views with my political responsibility."
A Lack of Trust
Two days before the Supreme Court's ruling overturning Roe v. Wade, abortion rights advocates met at the White House with some of Mr. Biden's top aides and with Vice President Kamala Harris, who has become a forceful voice of the administration on the issue of abortion.
Everyone knew what was likely to happen, after Politico's publication weeks earlier of a draft opinion in the abortion case of Dobbs v. Jackson Women's Health Organization. But some of the people around the table left unhappy with the administration's plans to respond to the ruling.
"It was a very frustrating meeting where we were looking to the White House for guidance," Ms. Manson, of Catholics for Choice, said. "And instead, what we got was a recap of all the conversations they had had with all of us."
Others at the meeting described it differently, saying the administration had spent weeks preparing for the Dobbs ruling in a series of productive meetings with activists.
But the frustration clearly underscored the tension between Mr. Biden and abortion rights activists, many of whom have said publicly that the president's past positions make it hard for them to trust that he is all-in on the fight.
Mr. Biden's aides note that he has used the word "abortion" a handful of times since the ruling. And in a statement on Saturday condemning a new Indiana law banning almost all abortions, the White House used the term in reiterating support for reproductive rights.
But some veterans of the abortion rights movement say they remain wary of a president who is uncomfortable with using the word. Others say they are willing to judge Mr. Biden by his actions.
Mini Timmaraju, the president of NARAL Pro-Choice America, said there was value in Mr. Biden's approach, which can appeal to a broader audience. But she said the president should not avoid using direct, forceful language at a moment when people are scared.
"He's done that," she said. "And he's going to need to get more comfortable with that because this is the modern-day Democratic Party. He's getting there, from what I can see."
Katie Rogers contributed reporting from Washington, and Maggie Haberman from New York.
Read the full article here


Democratic Governors' Strategies For Winning Their First Election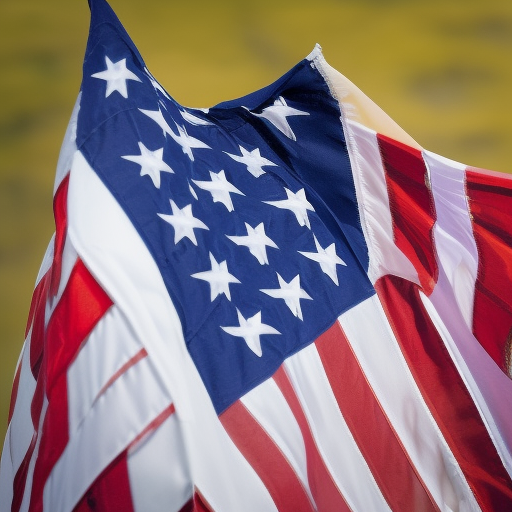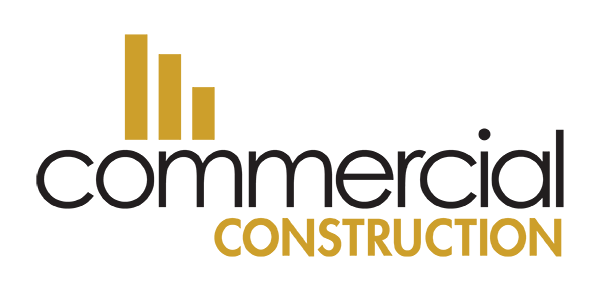 (WASHINGTON, D.C. – November 7, 2022) –
"I like the noise of democracy." – James Buchanan
In America, the Democratic party has had tremendous success in recent years when it comes to campaigning to win elections at the Governors' level. In this post, we will examine five strategies for Democrats seeking the Governor office in a U.S. State. If you are looking to win your first election as a Democratic governor, then you should definitely read this article and learn from these examples.
1. Knock on doors
A vital strategy for Democratic governors is to knock on doors and talk to voters face-to-face. Canvassing allows politicians to get to know their constituents and understand their concerns towards building a connection with the voters, which can be very important in a close election. Knocking on doors can also increase a voters' confidence in a candidate when it comes to raising campaign funds. PRO TIP: It's important to have enough money to reach more voters to get your message out. As well, canvassing also assists with building a grassroots campaign. A grassroots campaign is important for politicians as it allows them to connect with voters on a personal level. It's a good way to garner immediate feedback from voters regarding local concerns.
2. Use social media
Various social media platforms such Facebook, Twitter, Instagram and YouTube are a great way to reach out to voters and communicate your message effectively, as well as directly. Democratic governors use these platforms to share photos and videos of themselves meeting with voters and talking about important issues. This helps connect them with voters showing that they are accessible and interested in hearing what the people have to say. Additionally, Democratic governors campaign on their record of service and accomplishments. They talk about the progress they can make in their respective state and how they plan to keep moving forward if elected. This helps voters see that the Democratic governor is someone who gets things done and is looking out for the best interests of the people.
3. Spread your message through ads
A third strategy includes targeting specific groups of voters with advertising. Political ads can be a very effective way to reach out to voters and convince them to support the campaign. Democratic governors use targeted advertising to reach specific groups of voters who are likely to support them. Democratic governors also often have a strong grassroots campaign that helps them connect with voters on a personal level, built on the fabric of this targeted advertising campaign.
4. Hold events
Events are a great way to engage with voters and show them what you stand for. Democratic governors often hold town hall meetings, rallies and fundraisers to connect with voters and raise money for their campaigns. These events give you a chance to show voters what you stand for and what you would do if elected. Make sure to have a good turnout at your events and be sure to spread the word to as many people as possible. Democratic governors also reach out to key constituencies like labor unions and minority groups. They make sure they have a strong support base early on in the campaign so they can win come election day.
5. Get endorsements from key figures
Endorsements from influential people can be very helpful in a gubernatorial election. Democratic governors often seek endorsements from party leaders, celebrities and other high-profile figures. Democratic governors running for their first term in office typically seek endorsements from Democratic Party leaders and high-profile celebrities to booster their visibility and chances of winning. Obtaining the endorsement of a popular figure can help attract media attention and votes.

Pasadena Black Pages: Kennedy Memorial, Women for Racial Justice, & more!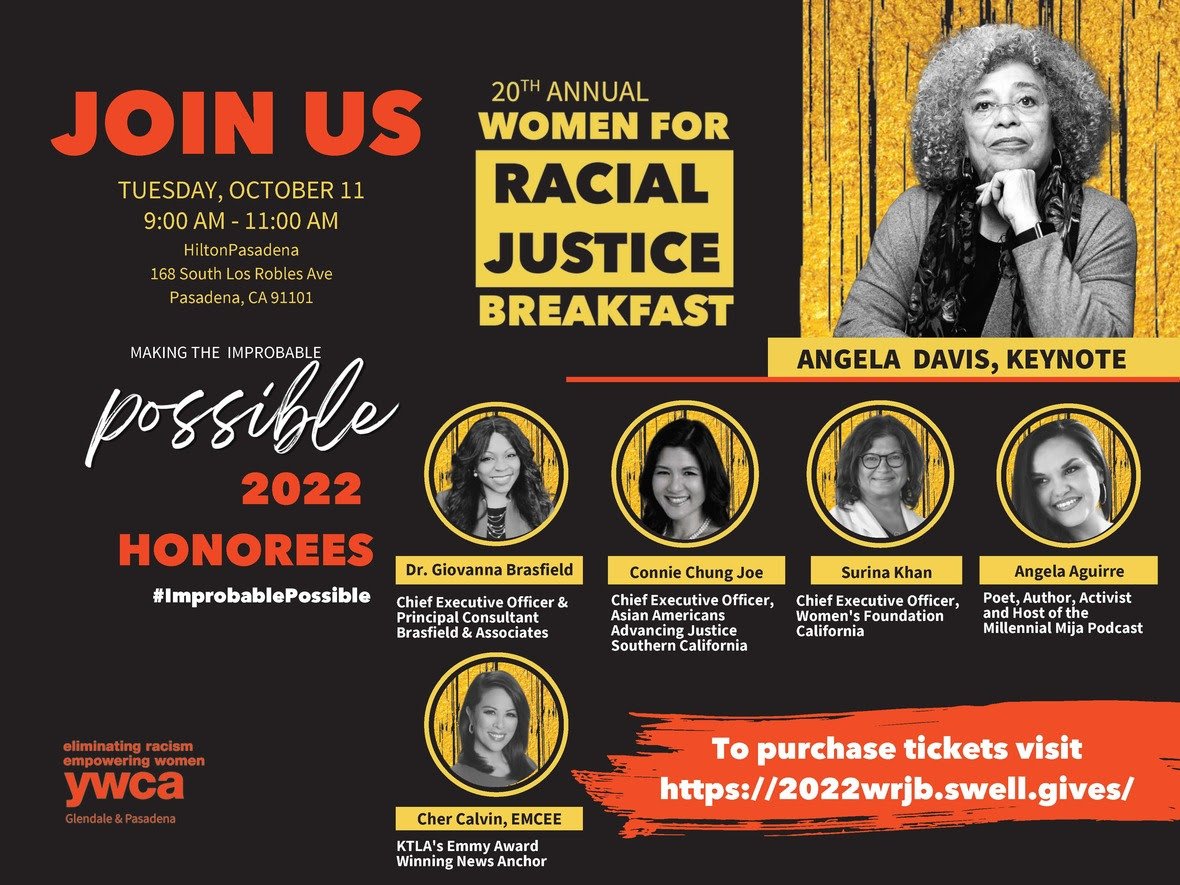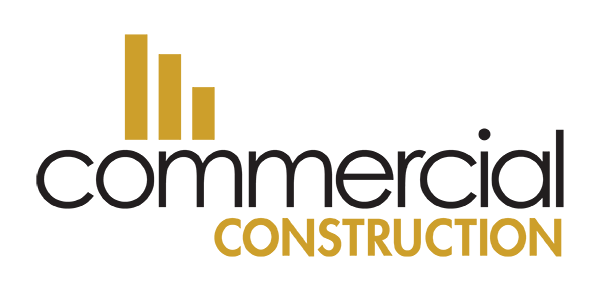 KENNEDY'S CONNECTION TO THE COMMUNITY WAS HIGHLIGHTED AT MEMORIAL
JUSTIN JONES CHOSEN TO REPLACE JOHN KENNEDY ON THE CITY COUNCIL
On Thursday evening, the Pasadena City Council, along with Mayor Victor Gordo chose Justin Jones to replace the deceased John Kennedy as a city council member until December, when they will choose the successor for the next two years.
Jones was selected over Brandon Lamar, whom many believe should have won, and Pastor Lucious Smith who didn't stand a good chance against the two young men regarding policy and views on community growth and development.
FINALISTS SELECTED FOR THE 2023 TOURNAMENT OF ROSES® PARADE
PASADENA, Calif. (September 27, 2022) – Before the final round of interviews, the 28 finalists for the 2023 Royal Court presented by Citizens Business Bank took a group photo on the front steps of Tournament House. Applicants from 33 Pasadena area schools participated in the interview process and seven of the finalists will be named to the 2023 Royal Court on October 3, 2022. The announcement will be live-streamed on the Tournament of Roses YouTube channel beginning at 9 a.m. PST.
CHRIS HOLDEN TO SPEAK AT AAPC's VIRTUAL MEETING, POLICY IS POWER!
The African American Parent Coalition is a model coalition of collaborative parents, students, and communities. The AAPC respects and embraces the diverse cultures of our communities facilitate educational equity and improvements in academic outcomes, values varied forms of parent involvement to foster the healthy development of all students, and provides the tools and skills necessary for families to access information to purposefully participate in a rapidly changing world.
MEASURE PCC, PROVIDING AFFORDABLE EDUCATION TO THE SGV
Pasadena City College (PCC) has provided high-quality, affordable college education and career training to local students in the San Gabriel Valley for almost 100 years. Offering a wide range of undergraduate degrees, university-transfer courses, certificate programs, career and technical education, PCC provides affordable access to the education and job training students need to succeed and the skilled workers needed to fuel our local economy.
RACIAL JUSTICE ACT FOR All PASSES CALIFORNIA LEGISLATOR
AB 256, the Racial Justice Act for All, passed its final hurdle in the Legislature and will be sent to Governor Newsom. AB 256 is a follow-up measure to the original Racial Justice Act, AB 2542 (Kalra, Chapter 317, Statutes of 2020), which prohibits the state from seeking or obtaining a criminal conviction, or from imposing a sentence, based upon race, ethnicity, or national origin. In a phased-in approach, AB 256 would allow persons with convictions or judgments prior to January 1, 2021 to petition the court and seek relief if a racial bias violation was proven to be present in their case.
©2022 Pasadena Black Pages | Pasadena, Ca

Harvard University Affordable Housing Seminar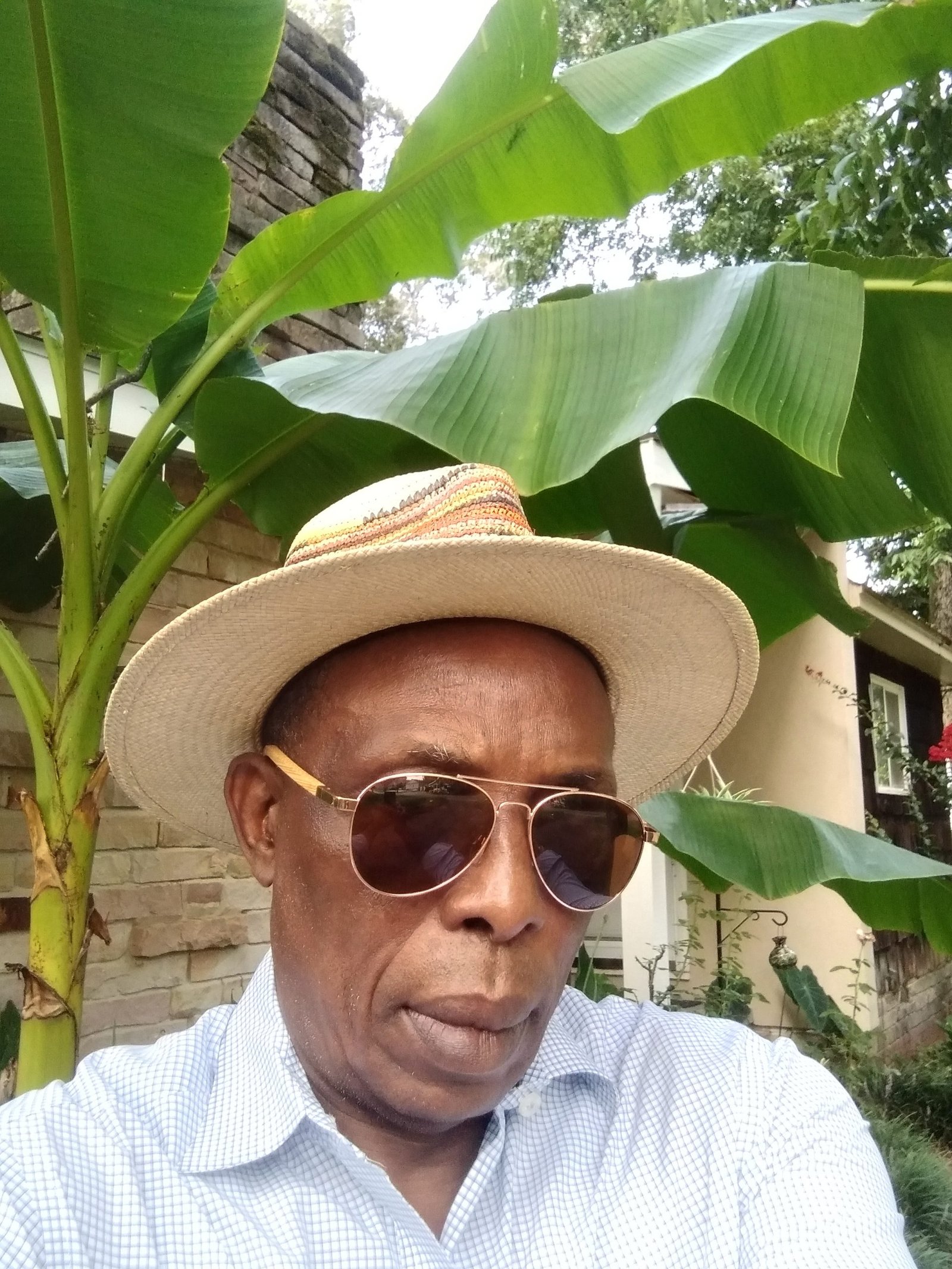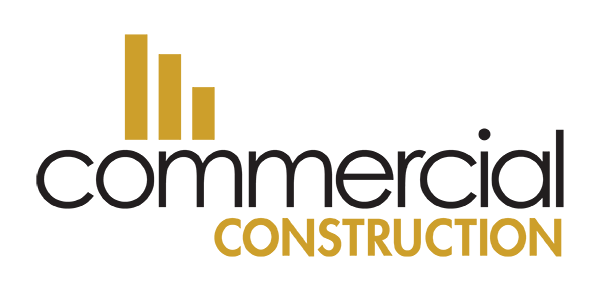 CAMBRIDGE, MASS. –
Harvard University is hosting an Affordable Housing seminar titled, 'Affordable Housing:  Principles for Changing Domestic and Global Markets'. The two-day seminar takes place at the Graduate School of Design. Individuals in the fields of development, lending, investment and policymaking, will learn the skills to navigate the affordable housing industry.
One of the attendees will be Mr. Suleiman Alli. Sule, as close associates call him, works in conjunction with a design and construction company, FABHAUS USA INC. Sule's role is in the Marketing, Sales and Business Development department, for the African market.
The course is led by instructors in the Affordable Housing industry: David Smith, Davina Wood and Sanjana Sidhra. Sule, a Nigerian, with American permanent residency, believes that the information and collaborations obtained via this course will assist him in supporting FABHAUS. FABHAUS' mission is to design and construct pre-fabricated homes, globally.
For nearly a decade, Sule has been investing time and money into journeying throughout Nigeria in attempts to persuade decision makers, in the African nation, to utilize natural resources to build homes for the growing population. His association with a Nigerian organization, FEDUP, led him to find that much of the problem surrounding housing affordability in the country, was political.
Sule's vision aligns with the mission of the Harvard University course, in that the course is built for entrepreneurs. Affordable Housing is not only a Warri problem, a Lagos problem or a third world problem; Affordable Housing is a global problem and if it were a disease, it could possibly be likened to a pandemic.
Affordable Housing is a burgeoning industry that will continue to grow. This industry is interdisciplinary, encompassing political science, sociology, economics, government, architecture, engineering, etc.
BlackUSA.News will follow up on this seminar and its' benefits, upon its completion.