Indiana Governor Signs First Post-Roe Abortion Ban, With Limited Exceptions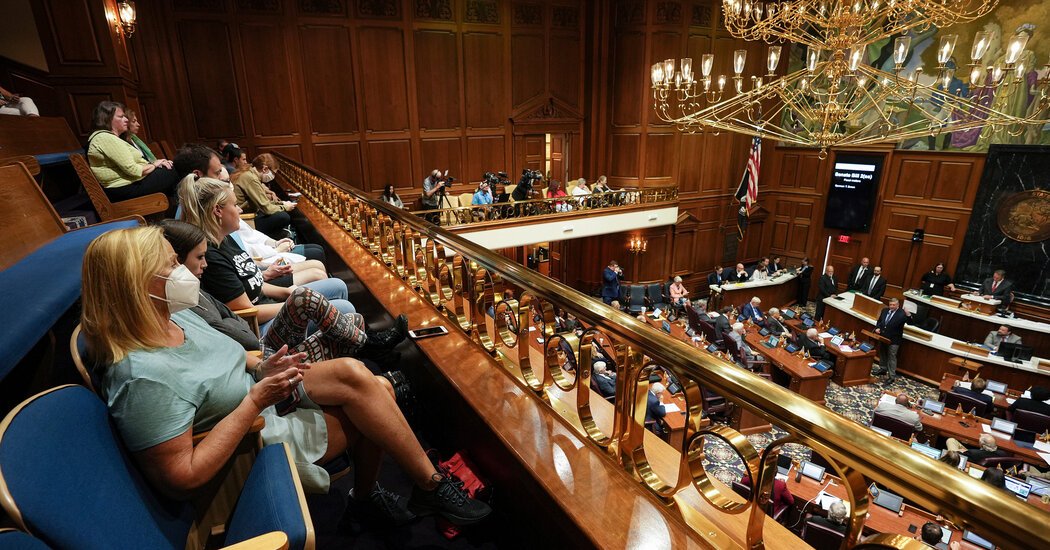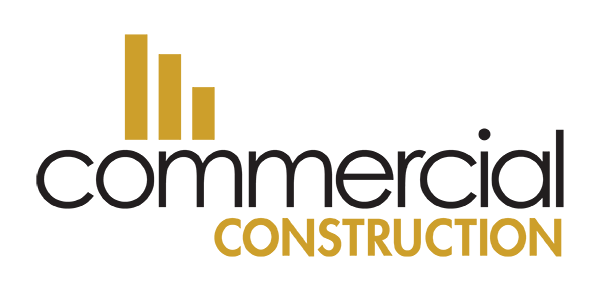 Other Republicans echoed the complaints voiced during public testimony by anti-abortion residents, advocacy groups and religious leaders. They questioned how lawmakers who portrayed themselves to voters as staunch abortion opponents were now forgoing an opportunity to pass a ban without exceptions for rape and incest. Some abortion opponents have argued that rape and incest, while traumatic, do not justify ending the life of a fetus that had no control over its conception.
"This bill justifies the wicked, those murdering babies, and punishes the righteous, the preborn human being," said Representative John Jacob, a Republican who also voted against the bill. He added: "Republicans campaigned that they are pro-life. Pro-life means for life. That is not just some lives. That means all lives."
Similar debates have played out in West Virginia, where the House of Delegates passed a bill that would ban nearly all abortions. But disagreement broke out when the Senate narrowly decided to remove criminal penalties for medical providers who perform abortion illegally, citing fears that it could worsen the state's existing shortage of health care workers. The legislation is stalled.
Delegate Danielle Walker, a West Virginia Democrat, said she believed the abortion referendum in Kansas was a wake-up call for the more moderate contingent of Republican legislators.
"I think they're seeing that people are coming out to the polls because the people don't want this, the people don't support it," Ms. Walker said.
Elizabeth Nash, state policy analyst at the Guttmacher Institute, which supports abortion rights, said that Indiana offered a glimpse of the dynamic that could deepen in other legislatures in the coming weeks: the difficulty in pleasing their conservative base in the face of other public opposition to abortion restrictions.
"In Indiana, the legislators are now between a rock and a hard place," she said. "They're between their base," which is demanding an abortion ban with no exception, "and members of the public who are saying, 'we support abortion access.' You can see how the legislators, who are balancing people's rights, are also looking at the next election."
Ava Sasani contributed reporting.
Read the full article here


Tune in to BlackUSA.News 7 Days a Week: NYC, Baltimore, DC, ATL, LA, OAKLAND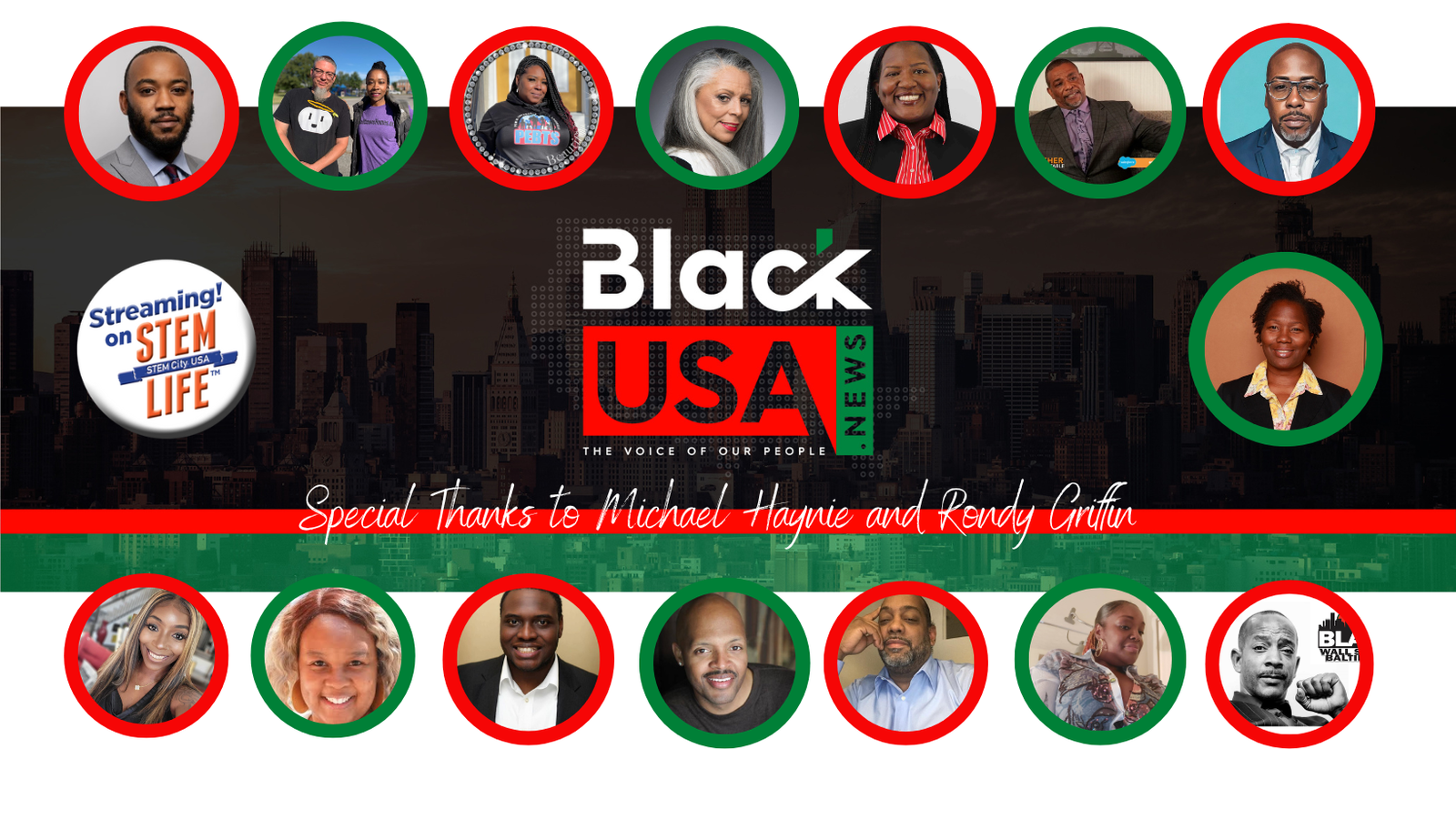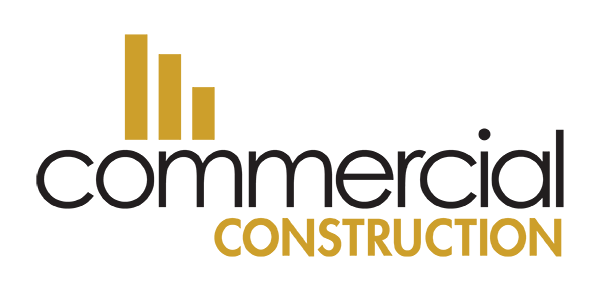 (BALTIMORE – March 14, 2023) – Do check our shows on BlackUSA.News. We stream LIVE to Facebook, YouTube, & Twitter daily. Our hosts hail from New York, Baltimore and Prince George's County, MD, Washington, D.C., Atlanta, Oakland, and Los Angeles.
We cover business, politics, lifestyle, community, entertainment, authors, actors, actresses, the metaverse and so much more! Check us out!

Black Press Day, March 16th, 12-2p, Nancy by SNAC, BALTIMORE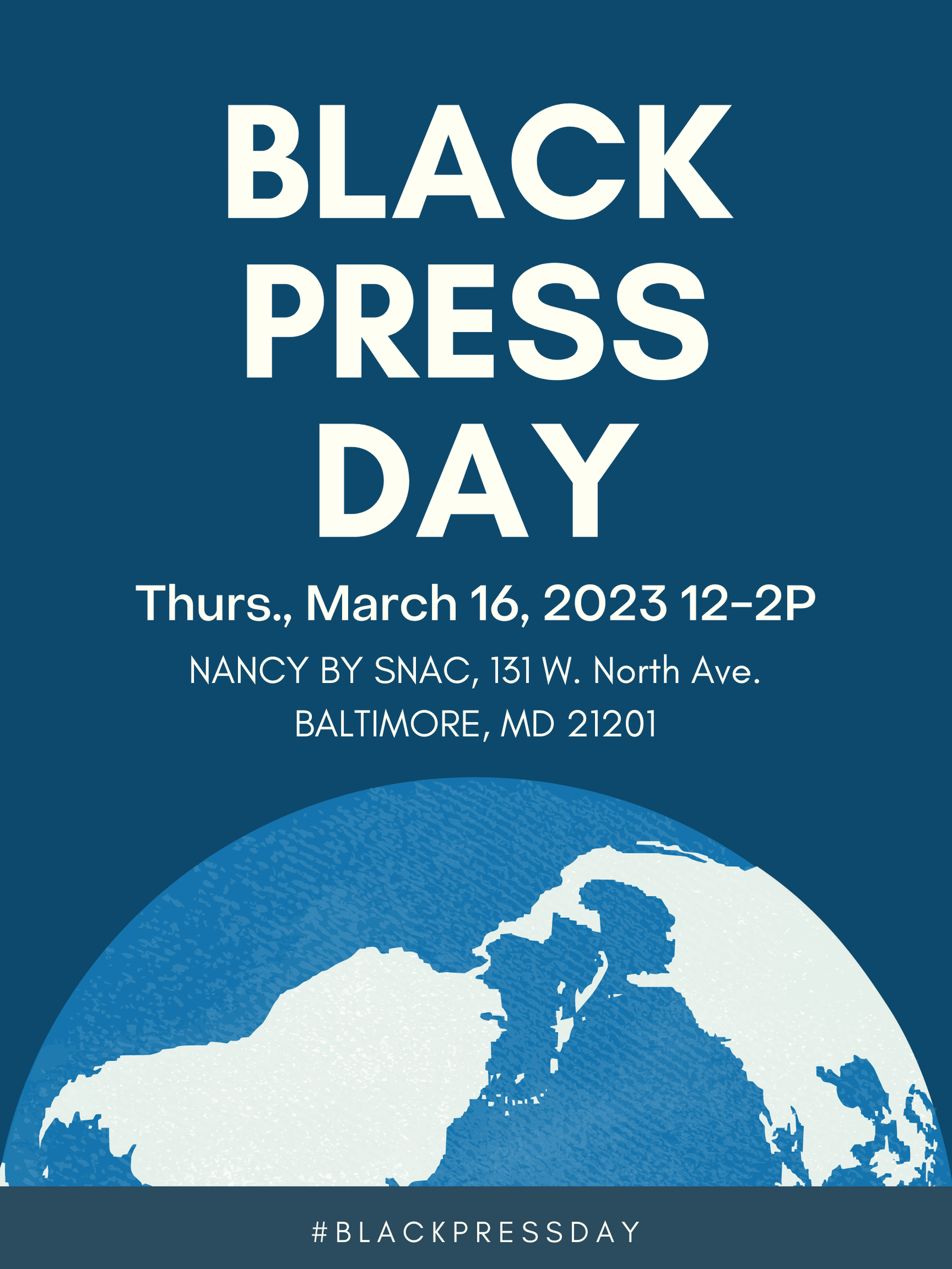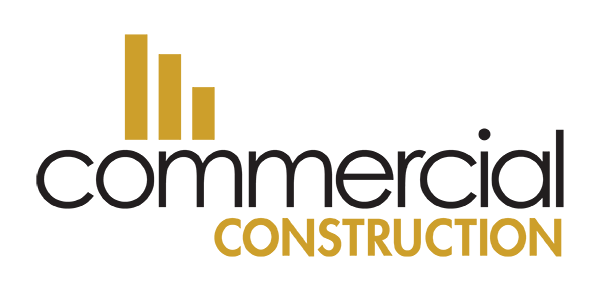 (BALTIMORE – March 14, 2023) – Founded on March 16, 1827, as a four-page, four-column standard-sized weekly, Freedom's Journal was the first black-owned and operated newspaper in the United States, and was established the same year that slavery was abolished in New York State.
The newspaper was founded at 5 Varick Street in Lower Manhattan, New York, by Jamaican-born John Brown Russwurm, Bowdoin College's first African American graduate and only the third Black person to graduate from an American college.
Cofounder Samuel Eli Cornish, born in Sussex County, Delaware, and a graduate of the Free African School in Philadelphia, Pennsylvania, also founded Shiloh Presbyterian Church, the first Black Presbyterian Church in Manhattan, in 1822.
Come out and join Black Press professionals as we commemorate the very beginning of the 196-year legacy.

STEM Summer Camp Scholarships (June 2023 to August 2023) sponsored by Alpha Phi Alpha Fraternity of Montgomery County, MD, and The KID Museum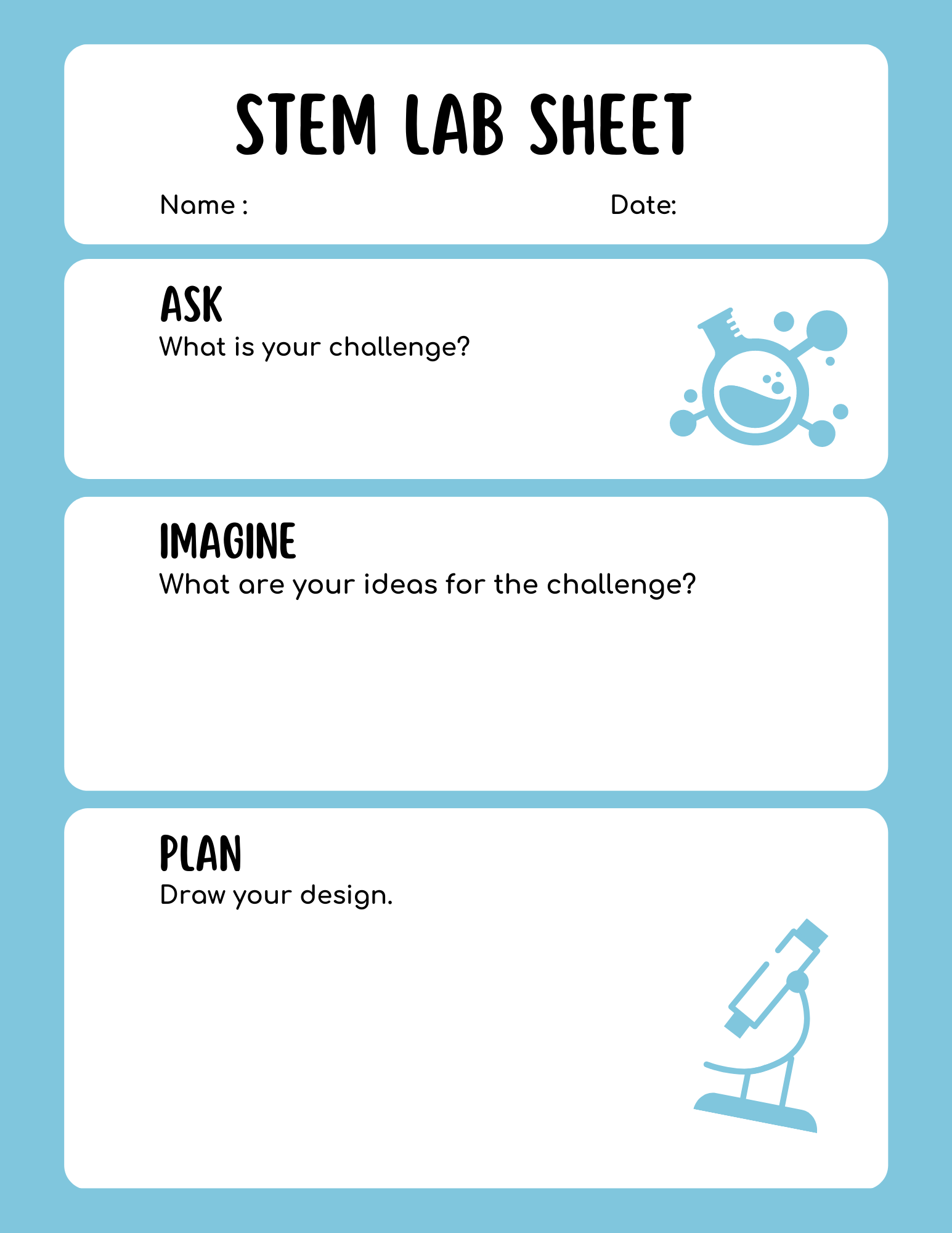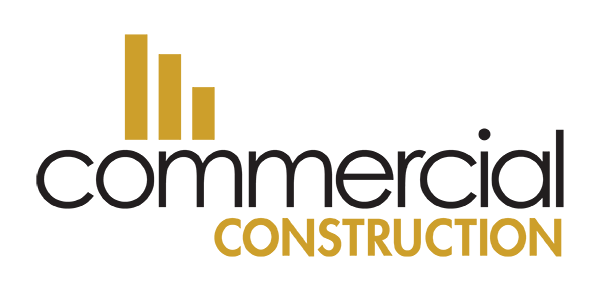 "An investment in knowledge pays the best interest."
– Benjamin Franklin, Founding Father
(WASHINGTON, D.C. – February 24, 2023) – Alpha Phi Alpha, Montgomery County chapter and KID Museum have agreed to partner in celebration of Black History Month in providing upwards of 50 scholarships to qualifying students (Grades 4-8) for STEM summer camps in Bethesda, Maryland, June 2023 – August 2023.
The McGee STEM Youth Scholarship program seeks to expand the STEM pipeline for African American youth, with a goal to provide a generous level of financial support to families that qualify and that are in need of assistance for attendance to the KID Museum summer camp.
Upon approval, families receive a $10 registration fee, instead of the usual $490 cost; participants receive a Brigadier General Charles McGee lapel pin and certificate upon completion of camp.
KID Museum provides an extraordinary experience in the Washington, D.C., Metro area, for youth and adults alike. It hails as the region's pioneering experiential museum and educational makerspace, fostering the "Mind of a Maker" and empowering young people to be agents for change.
Alpha Phi Alpha promotes scholarship and academic excellence and its members are esteemed in such STEM fields as engineering, medicine, pharmacy, dentistry, scientists, technology professionals and educators.
Applicants can apply at www.charlesmcgeestem.org. Registration is first-come, first served. And the registration date began February 1, 2023. Here is a link to the press release: https://www.einnews.com/pr_news/614678309/alpha-phi-alpha-and-kid-museum-launch-partnership-during-black-history-month-to-provide-stem-summer-camp-scholarships