From 'Tower of Terror' to Brutalist Icon: A London Landmark Abides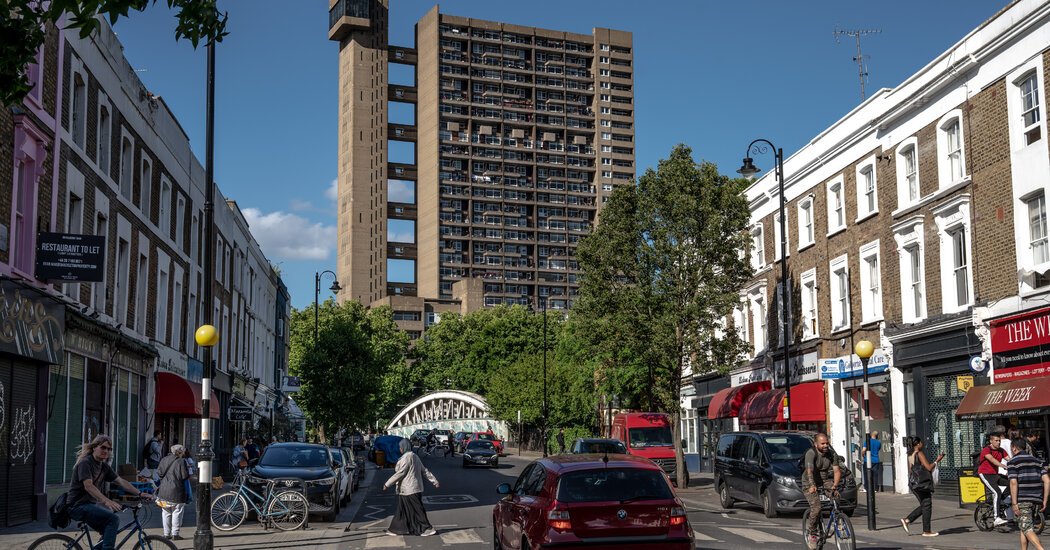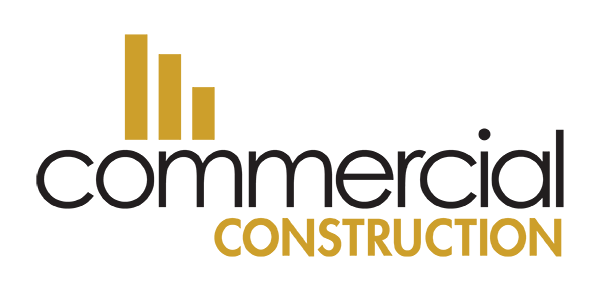 LONDON — When Barbara Heksel and her family moved into Trellick Tower in 1981, their friends thought they were crazy. Known for its uncompromising Brutalist design and the crime in its brooding concrete hallways, the London public housing project, built in 1972, had earned the tabloid nickname "Tower of Terror."
But for the Heksels, Trellick was an opportunity. It offered a spacious two-bedroom apartment with sweeping views over West London, a major upgrade from the cramped studio where the family had been living.
"We're going to take it and make it our own," Ms. Heksel, 70, recalled telling her husband when they first saw their place.
Ms. Heksel has lived there ever since, relishing a home in a building that has gone from eyesore to icon. Designed by Ernö Goldfinger, the Hungarian-born architect whose buildings, as legend has it, so offended Ian Fleming that he named one of his Bond villains after him, Trellick enjoys a cult status. Its apartments are snapped up as soon as they are listed; its location is near Notting Hill, one of London's most expensive districts.
Now, though, residents fear that Trellick's success has made it vulnerable. Last year, they narrowly halted the construction of a 15-story tower that developers wanted to build between Trellick and a smaller neighboring block, Edenham Way.
"It's outrageous," said Molly Berentson-O'Donnell, 26, who grew up on the 16th floor. "Trellick is a stand-alone tower, and I think that makes it iconic. If you build in front of it, you'll ruin that wonderful skyline."
But for Kim Taylor-Smith, a council member for the Royal Borough of Kensington and Chelsea, which contracted for the new tower, there was little choice. "The feeling was that it was better to have one tall building and a lot of open space," he explained.
Given the dire shortage of affordable housing in London and the valuable real estate occupied by the Trellick, it is almost certain that someone will build on the site in the future. But residents would like their say.
"There's one thing we want, and that's collaboration," said Keith Benton, 72, who has lived with his wife on the 31st floor since 2014 and who helped lead the campaign against the new tower project.
Residents want to preserve the architectural quirks that have given Trellick its sense of community. The plans for the new building, for instance, would have necessitated the partial, if not total, removal of the estate's "graffiti hall of fame" — a free-standing wall situated at Trellick's base that has been a concrete canvas for street artists for more than 35 years.
The wall has deep emotional value: A section of it has become a monument to the 72 people who died in 2017 in a catastrophic fire at the nearby Grenfell Tower. Every June, around the anniversary of that tragedy, residents assemble at the wall to hold a "memorial jam."
"After Grenfell, the council promised us that if there was anything in the plans we opposed, they would go back to the drawing board," Mr. Benton said.
Over time, Trellick has become safer and more attractive to prospective buyers; there is even a full-time concierge. But the increasing desirability has worried residents. Many fear the build would only attract more developers to the surrounding neighborhood, spoiling the character of the site.
"They claimed it wasn't, but this is gentrification," Mr. Benton said of the changing perceptions of the existing building.
Concerns about the new tower proposals prompted residents to form a "Save Trellick" campaign last fall. They shared information via social media and took turns standing by the tower entrance with petitions. All told, they gathered more than 3,000 signatures and secured a meeting with local government representatives at Chelsea Old Town Hall in December.
Planned in the late 1960s to meet the soaring postwar demand for housing, Trellick was supposed to represent a utopian future in which families could live high above the smog, with every convenience close at hand. Goldfinger's design included a nursery, a corner store, a pub, a medical clinic and even a nursing home.
Today, at 50, Trellick is viewed as an icon of Brutalist architecture, with a striking design that connects a thin service tower — housing laundries, elevator shafts and a garbage chute — to the main block at every third floor by "sky bridges."
The structure enables the duplex apartments to be bigger, maximizing living space and reducing noise in what was to be a "vertical village." The 217 units are dovetailed, interlocking with Escher-like precision, which means, in Ms. Heksel's words, that "my upstairs neighbor is really two floors above me."
In 1998, the government granted Trellick landmark status, guaranteeing that the tower would be preserved. "Trellick's sinister reputation was always exaggerated," Ms. Heksel said, noting, "it was fashionable to give it bad press."
Five years ago, the local government demolished Trellick's nursing home, which was not under the same preservation order, arguing that it did not have adequate restrooms.
That decision greatly upset residents, who pointed out that Goldfinger had been inspired by the famous Swiss-French architect Le Corbusier to create a building that catered to a lifetime of needs.
"It was beautifully designed, and people loved it," Mr. Benton said. "Think about it: When you're old, do you want to move six miles away, where no one can visit you? Or would you like to be near the people you love?"
Developers proposed to build the new tower on the nursing home site. In addition to bifurcating the complex, residents argued that it would lead to overcrowding, straining already limited resources.
They also said that public consultations on the project were not conducted transparently, leaving many feeling hoodwinked.
"It all happened during lockdown," Ms. Heksel said. "The consultations were done virtually. Many residents are old and not very tech savvy."
The lingering fear among many of the tower's inhabitants is that they could suffer the same fate as the original residents of another Goldfinger tower, the Balfron in East London. That block is now almost all privately owned, a result of property legislation passed by the Conservative government of Prime Minister Margaret Thatcher in 1980. The council emptied the tower when it was sold, promising residents the right to return, which proved not to be the case.
The drive to build more homes has been fueled by a housing crisis in Britain, particularly in London. In October 2021, around 250,000 were estimated to be on waiting lists for council housing in the city. But Trellick residents say that the local council's efforts to develop the site around the tower are motivated by profit: For each new unit of public housing built, they note, the council gets 100,000 pounds, or about $120,000, from London's mayor.
In an interview, Mr. Taylor-Smith acknowledged that, "We have a statutory obligation to make sure the books balance each year."
"The only way to pay for improvements," he said, "is by building new homes." These improvements include custom-made adjustments to features that are now outdated.
Emotions ran hot at the meeting with the local government representatives in December. Residents argued that the designs for the new tower infringed on the council's own guidelines, which stipulated that additions to an existing estate must be only four to six floors in height and should not require further demolition of buildings.
A few weeks later, the plans were withdrawn, with the council promising that any future development would be more of a collaboration.
But while the residents won that round, they are not resting easy.
"All we've ever done is stop them for a couple of years," Mr. Benton said. "There's no guarantee they won't try again. We have to keep focused on what we want."
Read the full article here


Tune in to BlackUSA.News 7 Days a Week: NYC, Baltimore, DC, ATL, LA, OAKLAND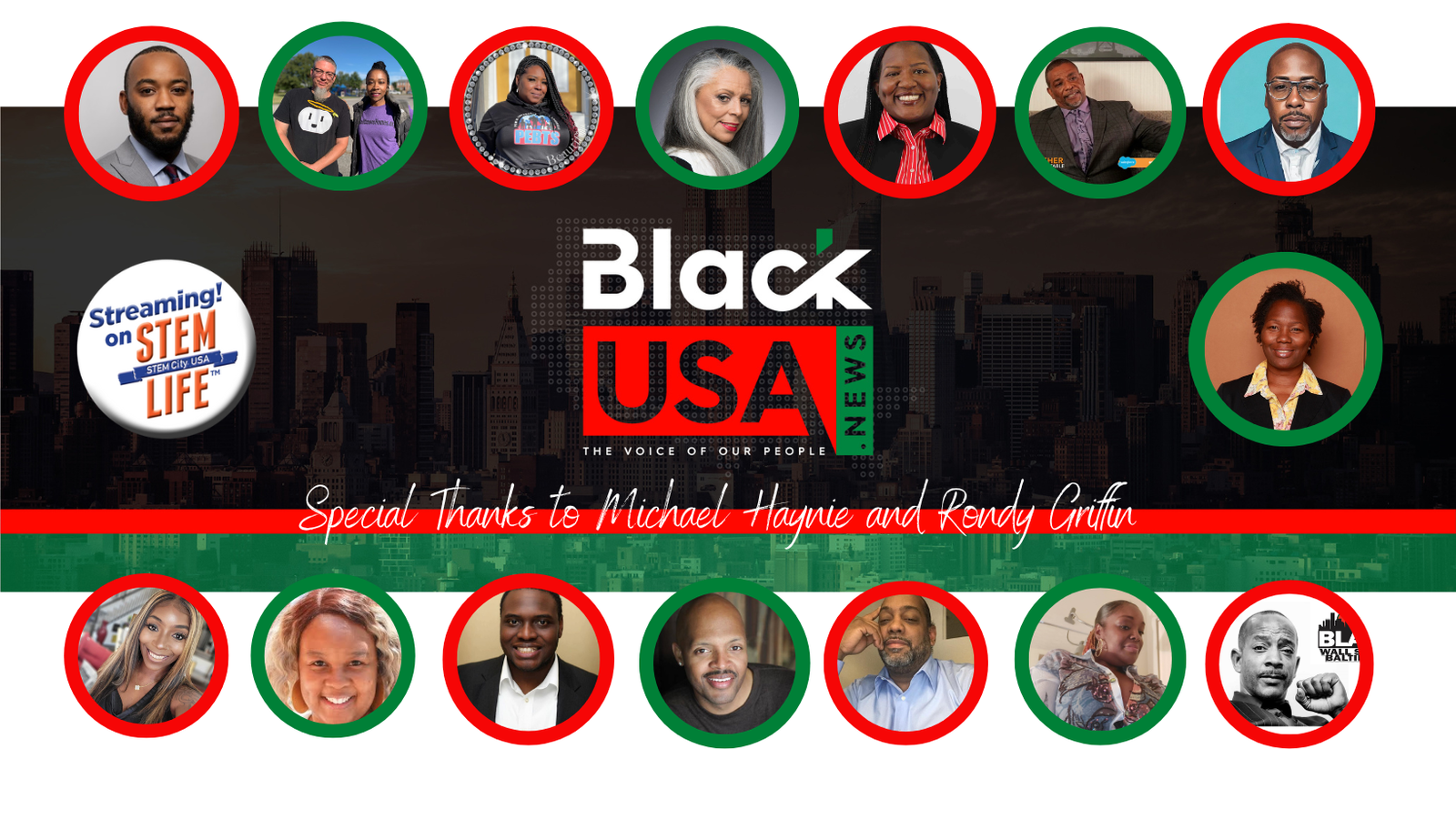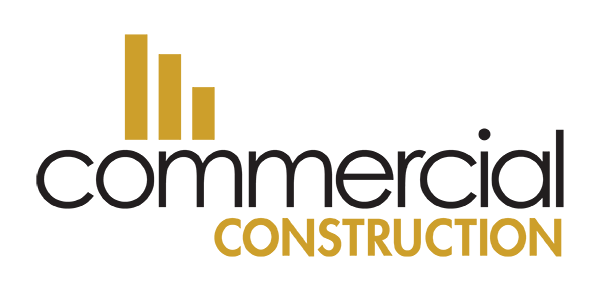 (BALTIMORE – March 14, 2023) – Do check our shows on BlackUSA.News. We stream LIVE to Facebook, YouTube, & Twitter daily. Our hosts hail from New York, Baltimore and Prince George's County, MD, Washington, D.C., Atlanta, Oakland, and Los Angeles.
We cover business, politics, lifestyle, community, entertainment, authors, actors, actresses, the metaverse and so much more! Check us out!

Black Press Day, March 16th, 12-2p, Nancy by SNAC, BALTIMORE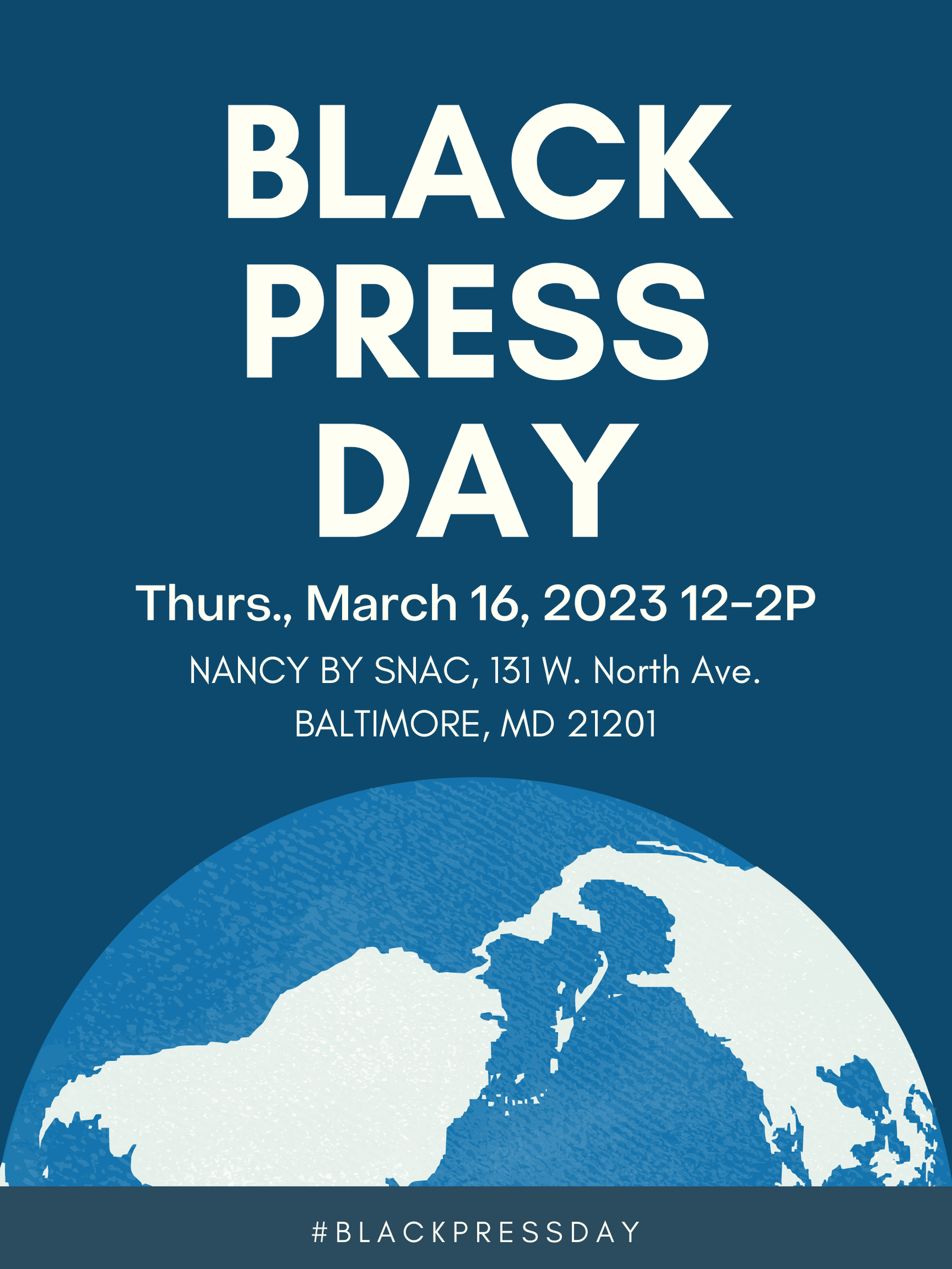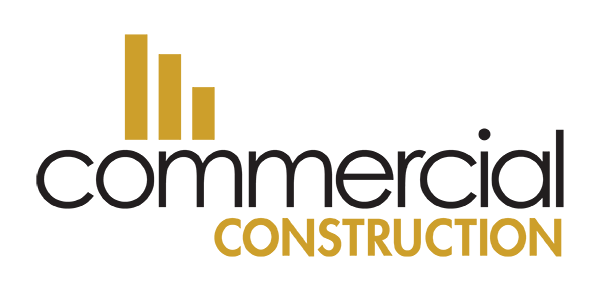 (BALTIMORE – March 14, 2023) – Founded on March 16, 1827, as a four-page, four-column standard-sized weekly, Freedom's Journal was the first black-owned and operated newspaper in the United States, and was established the same year that slavery was abolished in New York State.
The newspaper was founded at 5 Varick Street in Lower Manhattan, New York, by Jamaican-born John Brown Russwurm, Bowdoin College's first African American graduate and only the third Black person to graduate from an American college.
Cofounder Samuel Eli Cornish, born in Sussex County, Delaware, and a graduate of the Free African School in Philadelphia, Pennsylvania, also founded Shiloh Presbyterian Church, the first Black Presbyterian Church in Manhattan, in 1822.
Come out and join Black Press professionals as we commemorate the very beginning of the 196-year legacy.

STEM Summer Camp Scholarships (June 2023 to August 2023) sponsored by Alpha Phi Alpha Fraternity of Montgomery County, MD, and The KID Museum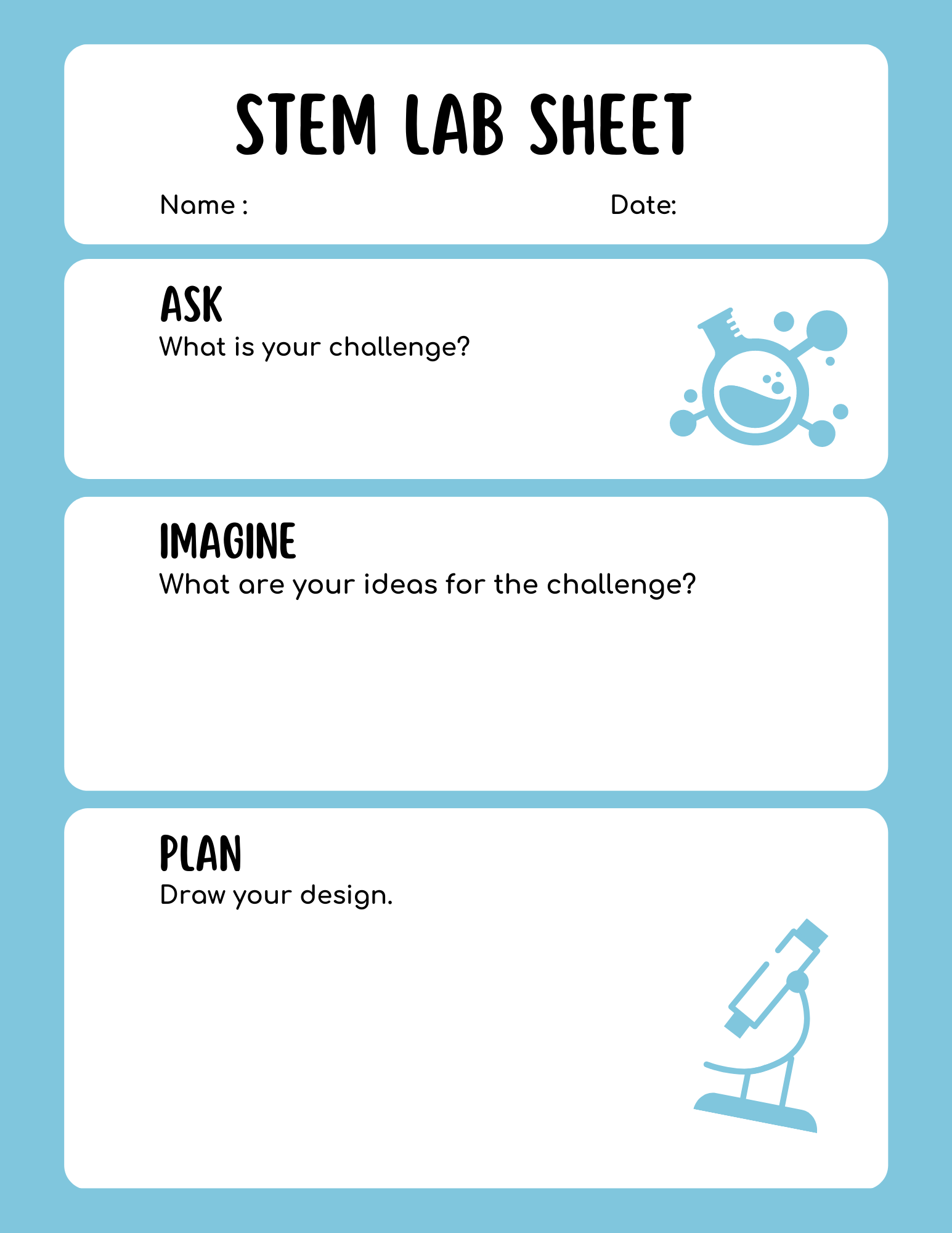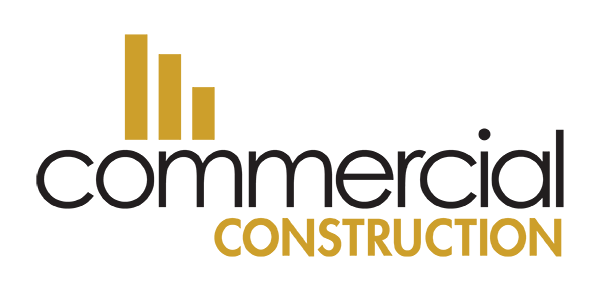 "An investment in knowledge pays the best interest."
– Benjamin Franklin, Founding Father
(WASHINGTON, D.C. – February 24, 2023) – Alpha Phi Alpha, Montgomery County chapter and KID Museum have agreed to partner in celebration of Black History Month in providing upwards of 50 scholarships to qualifying students (Grades 4-8) for STEM summer camps in Bethesda, Maryland, June 2023 – August 2023.
The McGee STEM Youth Scholarship program seeks to expand the STEM pipeline for African American youth, with a goal to provide a generous level of financial support to families that qualify and that are in need of assistance for attendance to the KID Museum summer camp.
Upon approval, families receive a $10 registration fee, instead of the usual $490 cost; participants receive a Brigadier General Charles McGee lapel pin and certificate upon completion of camp.
KID Museum provides an extraordinary experience in the Washington, D.C., Metro area, for youth and adults alike. It hails as the region's pioneering experiential museum and educational makerspace, fostering the "Mind of a Maker" and empowering young people to be agents for change.
Alpha Phi Alpha promotes scholarship and academic excellence and its members are esteemed in such STEM fields as engineering, medicine, pharmacy, dentistry, scientists, technology professionals and educators.
Applicants can apply at www.charlesmcgeestem.org. Registration is first-come, first served. And the registration date began February 1, 2023. Here is a link to the press release: https://www.einnews.com/pr_news/614678309/alpha-phi-alpha-and-kid-museum-launch-partnership-during-black-history-month-to-provide-stem-summer-camp-scholarships