FIRST MEMOIR WRITTEN BY AN AFRICAN AMERICAN WOMAN CLOWN MAKES ITS DEBUT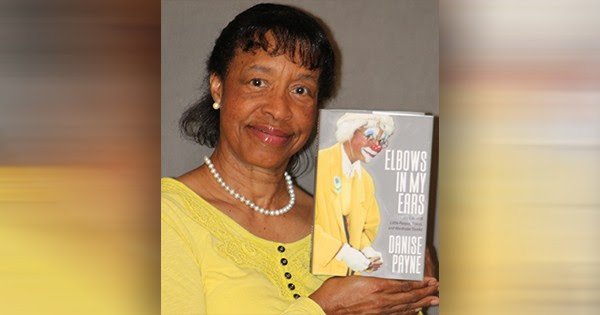 (NEW YORK) – With the announcement from Feld Entertainment of the return of Ringling Bros. and Barnum & Bailey in 2022, pioneer African American clown Danise Payne speaks out. From an Air Force family whose patriarch was an original Tuskegee Airman to a champion of achievement herself, Payne defeats obstacles and instills pride in black youth.
"In the early days, circuses exhibited African Americans as freaks. P. T. Barnum presented William Henry Johnson as the 'Man-Monkey' or 'The What Is It?'—the link between ape and man," Ms. Payne states. "Since blackface comedy snared us into the role of the lazy buffoon, most black performers were relegated to minstrel shows."
Payne shares a firsthand account of the circus from a black perspective in her new memoir entitled Elbows in My Ears: My Life with Little People, Tigers, and Wardrobe Trunks (released on August 1, 2022). This intimate look into her chosen field reveals the reality of being black and female in a male-dominated line of work. Danise discloses the means she used to endure and to flourish: devotion and a funny bone. Such were the pillars of her life as a circus clown and are useful in today's world.
"If you're a rarity in a society not used to your face, you'll have a chance to tear down strongholds—whether you want to or not," says Danise. "My out-of-the-ordinary career allowed that."
The book is currently available on Amazon and from all other major book retailers.
About the author
Danise Payne holds a Bachelor of Arts degree in French and is a circus clown with twenty-five years of experience. She graduated from Ringling Bros. and Barnum & Bailey Clown College in 1978 and toured with the Red and Blue Units of The Greatest Show on Earth. She has performed with five circuses and became the first black woman clown in a circus in Europe. Ms. Payne received the Community Service Award from Lambda Kappa Mu Sorority, Inc. and was featured in Ebony Magazine, Entertainment Tonight, and NBC's Today Show. She is a member of The Circus Fans Association of America, the Circus Historical Society, and the Screen Actors Guild.
GARY, IN: Spend October at St. Timothy Community Church!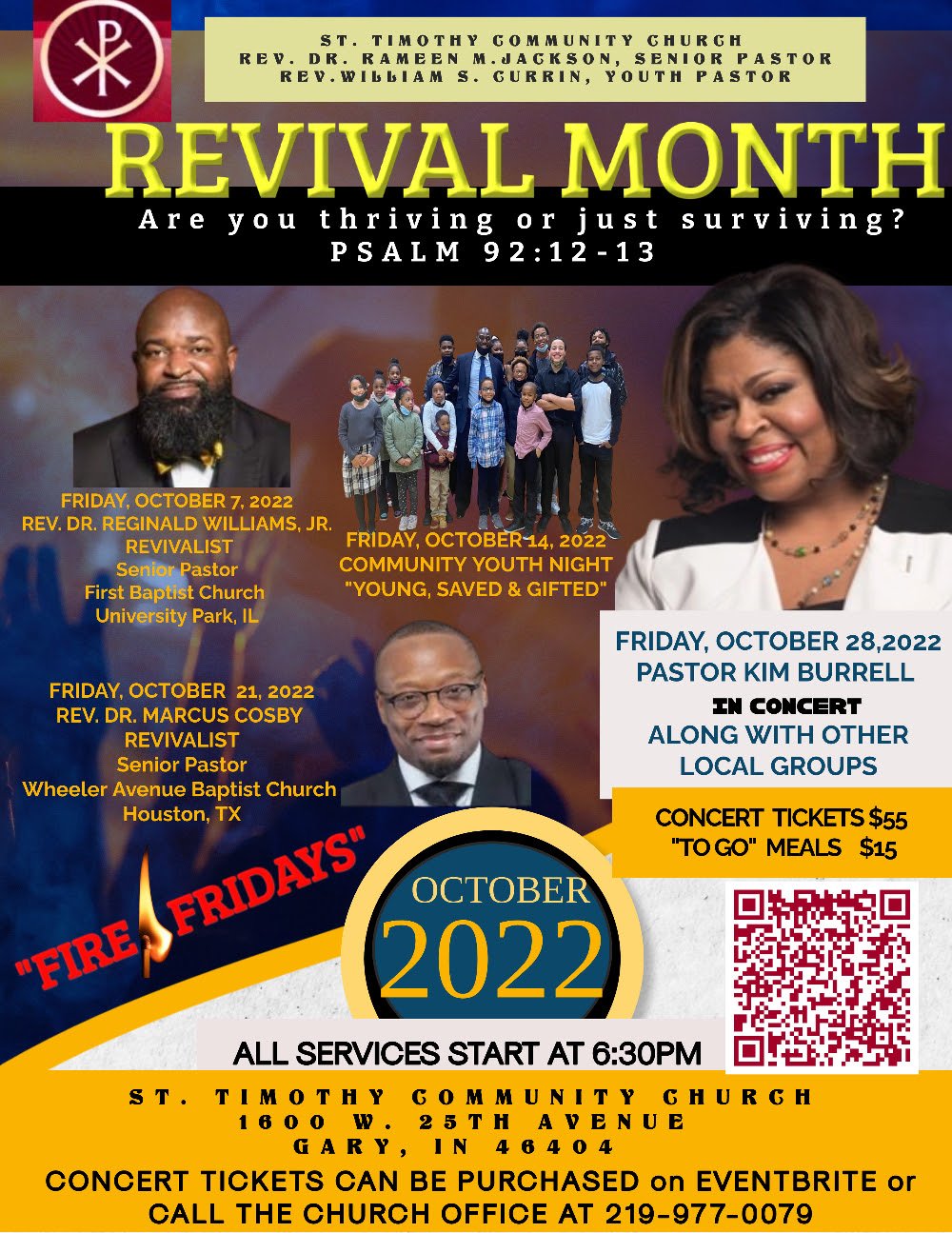 St. Timothy Community Church cordially invites the community to participate in Revival Month during October. Services will take place at 1600 W. 25th Avenue and start every Friday at 6:30 p.m.
The revival theme is "Are you thriving or just surviving?" Psalm 92: 12-13
The line-up is as follows:
Oct. 7th
Rev. Dr. Reginald Williams, Jr.
First Baptist Church, University Park, IL
Oct. 14
Community Youth Night
"Young, Saved & Gifted"
Oct. 21
Rev. Dr. Marcus Crosby
Wheeler Avenue Baptist Church, Houston, TX
Oct. 28
Questions? Contact St. Timothy Community Church
at 219-977-0079.
Tune in to BlackUSA.News where we stream 7 days a week on Social Media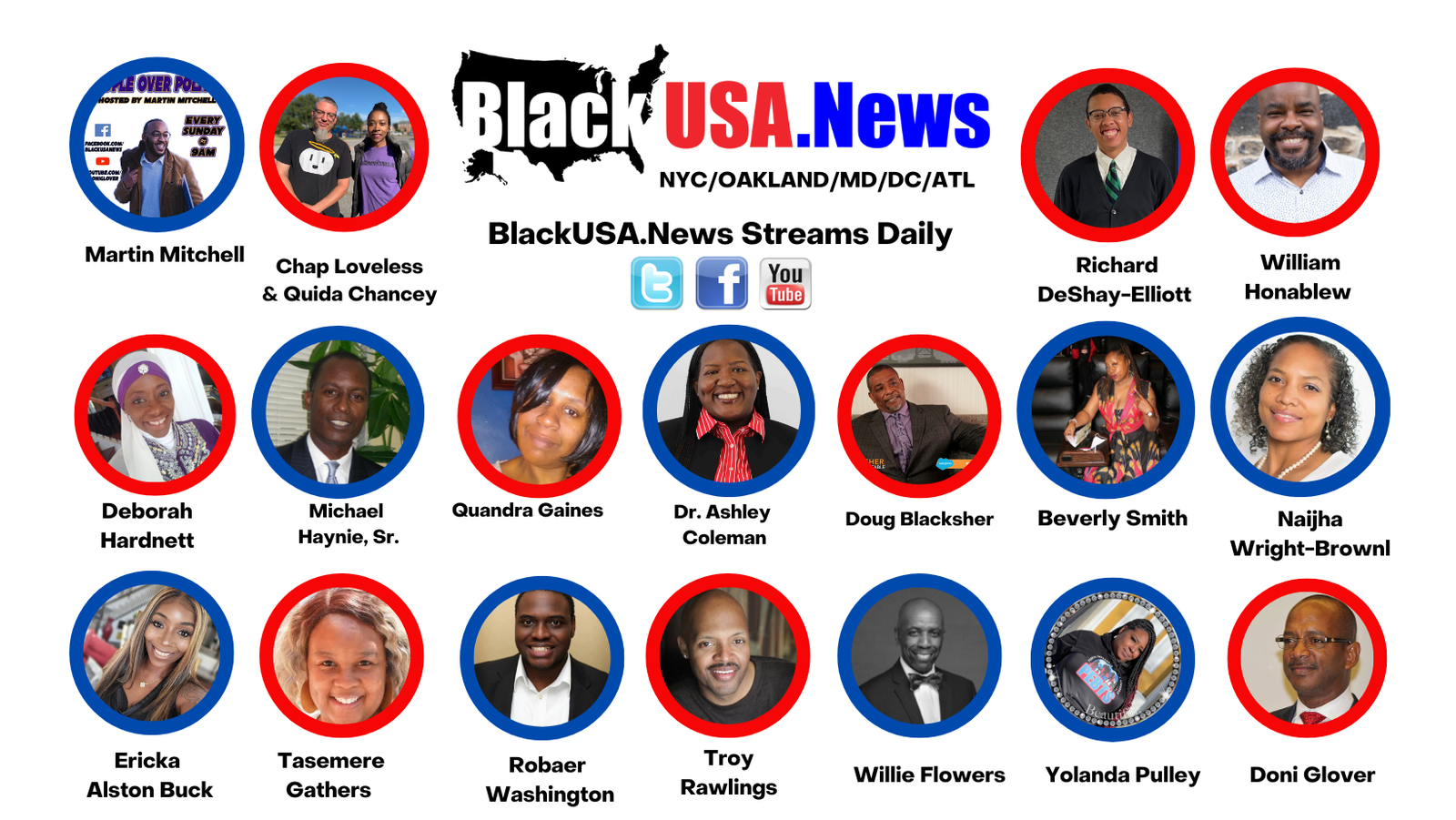 (NEW YORK) – Tune in daily to the BlackUSA.News Network. Our hosts live in New York, Maryland, Washington, D.C., Atlanta, and Oakland. And, we are working to bring you more hosts from more cities.
In short, we cover the Black experience, and unapologetically so. We feature stories on business, entrepreneurship, spirituality, politics, community, media, sports, entertainment, gardening, and more!
We stream on Facebook, LinkedIn, YouTube, and Twitter daily. Do check us out and be sure to tell a friend about us!
What U Need Is… Investing In Black Female Entrepreneurs
Chicago|New York|Los Angeles|Hampton|Jamaica|Indianapolis Houston|Atlanta|Phoenix|Raleigh-Durham|Miami|DMV|Cincinnati
Baltimore|Philadelphia|Newark|Ghana|St Louis|Bahamas|Memphis
Richmond|Dallas|Baltimore|Charlotte|Indianapolis|Cleveland
So Africa|Virginia Beach|Ft Lauderdale|Las Vegas|Oakland
Brooklyn|Jacksonville|Johannesburg|San Diego|Martha's Vineyard
Birmingham|Brooklyn|Gary|Dominican Republic||San Diego|Paris
Charlotte|Shanghai|Montgomery|Palm Springs|New Orleans
Wilmington|Palm Desert|Puerto Rico|Hawaii
Promoting Your Businesses, Events, Products to 56K subscribers worldwide
Greetings BOSS!

The BOSS Network, an online community where professional business women support one another digitally and through networking-based events, is celebrating its 14th anniversary.

Dr. Cameka Smith launched the BOSS Impact Fund, to invest in Black women-led businesses and helps these business owners to build scalable growth-aggressive companies. The goal of the Impact Fund is to acquire investment funding for 500+ Black women entrepreneurs within three years. The collaboration between Sage and The BOSS Network will help solve the problem of funding faced by many Black women entrepreneurs.

Click here, to hear from some of our 2022 grant winners. Stay connected, as we will relaunch the program in 2023.

Sincerely,

The BOSS Network, Inc.

Become A Member Today!
Watch BOSS Founder Dr. Cameka Smith and Grant Winner, Janeen Harrell Live on CBS News to Discuss BOSS X Sage #InvestInProgress Grant Program.
FREE 1+1 Business Coaching: Register Below
Windows of Opportunity — for insights into how your business can discover capital and networking opportunities while helping build an inclusive and diverse marketplace.