A Time for War, a Time for Play
A late-July morning, and the sounds of the summer camp were the sounds of summer camps everywhere as children raced from activity to activity.
But the Midgard Forest Camp is in Kyiv, in wartime Ukraine, and when the air was pierced by a warning siren, the children knew what to do, abandoning their jump ropes and tennis games and dashing for safety.
It is a routine as familiar as lunch.
War has brought a new reality to Ukrainians, but some things still hold true, and as the weather warmed, some parents were faced with the perennial question: What should we do with the kids this summer?
With children isolated and deprived of social contact — some driven by fierce combat to flee their homes — schools and camps began springing into action to offer programs.
Parents considering sending their children to the Forest Camp, which is run by the Midgard School, may once have asked about counselor-camper ratios or art programs, but on Feb. 24, when Russian forces surged across the border into Ukraine, all of that changed.
"My first question to the school was whether they have a shelter," recalled Nataliia Ostapchuk as she dropped off her 6-year-old son, Viacheslav Ivatin, one recent morning.
Yes, it does, and when the siren went off the other morning, that is where the campers headed.
The children spent about an hour in the basement shelter, and for the most part, they took it in stride.
The shelter covers about 5,000 square feet, and given the frequency with which the children must go there — at least once a day — the school has equipped it well. Beyond the tables and chairs, there are toys, table games, television screens. There is also an air-supply system, toilets, showers and Wi-Fi.
"I don't feel like I'm in a shelter," said Polina Salii, 11, whose family fled the fighting in Pokrovsk, a town in the east.
Our Coverage of the Russia-Ukraine War
Back in Pokrovsk, her family would race down to a basement repurposed as a shelter, with canned food, porridge and liter bottles of water.
"When there was shelling in the distance," Polina recalled, "we spent the whole night there."
The campers soon seemed to forget their basement surroundings, content to spend time with their electronic devices as their parents were sent text messages of reassurance. But when the siren wound down, the children responded joyfully, climbing the stairs to resume their day.
At least, until the next siren goes off.
The Midgard School opened in 2017, and as in past years, when summer came, it transformed into a camp.
But this is not like any other year.
This summer, the camp offers a 50 percent discount for the children of Ukrainian military members, many of whom are deployed on the front lines far to the east. About a third of the campers are from internally displaced families, who attend at no cost. And the campers no longer go on day trips off campus. They need to stay close to the shelter, in case the siren sounds.
Many of the families of internally displaced campers arrived with little more than they could carry. The school has also provided housing for three families that fled the fighting in the east. They are living in what is ordinarily the kindergarten building.
Five years ago, when her son was born, Maryna Serhienko decided that Kyiv, Ukraine's capital, could use a family development center. So she founded one. She called it Uniclub, and it offered community members a kindergarten, a summer camp and a gym where mothers could bring their children.
Like the Forest Camp, Uniclub recast itself after Ukraine was invaded.
"When the war started, we organized a shelter," said Ivan Zubkov, Maryna's husband, who helps her manage the center. "Families with their children — and even pets — were living in the shelter room."
Public kindergartens are not open this summer in much of Ukraine, but Uniclub has 25 children in its kindergarten and 12 in its camp.
It has also offered services for children displaced from Mariupol, the eastern city that was brutally besieged by Russian forces. Uniclub provides clothes for those who need them, along with discounts and tuition waivers.
Some families have landed at Uniclub to escape fighting elsewhere in Ukraine — if only as a way station.
Many have moved on and, with no prospect of a cease-fire in sight, some have left Ukraine altogether. Their pets were another story.
"Now we have a lot of guinea pigs, birds and even a turtle that we are taking care of," Mr. Zubkov said.
It might once have seemed an unfathomable summer activity, but Ukraine itself has become unfathomable, and so a program to teach children how to reduce the risk from mines suddenly does not look so odd.
The class is put on by Soloma Cats, a charitable foundation that works with specialists from the State Emergency Service and the National Police. Over the course of a week, in five districts of Kyiv, children and their parents are offered safety lessons about mines and unexploded ordnance.
Though Russian forces pulled back from Kyiv after early efforts to take the capital failed, areas around it were occupied, and when the invaders withdrew, repositioning themselves for an assault on the east, there were reports of mines and booby-traps left behind.
"Today, more than 100,000 square kilometers of the territory in Ukraine is mine-contaminated," the charity says. "Children and adults all need to know how to react if they find a dangerous object."
The war has taken a heavy toll on the children of Ukraine.
Many have been uprooted from communities turned into killing fields. Many have lost family members to the fighting. And many have themselves been killed.
This past week, the Ukrainian authorities announced that since the beginning of the Russian invasion, at least 358 children had died and 693 children had been injured.
Not many children remain on Ukraine's front lines. Most have been taken out of harm's way, to centers for internally displaced people or out of the country.
But some parents have been reluctant to leave, or to allow their children to do so. And so camp or any summer program all remains at most a distant dream. The goal is simple survival.
"I know it's not safe here," said one mother, Viktoriia Kalashnikova, who stood near her 13-year-old daughter, Dariia, in a courtyard of Marinka, in the east, as the town came under fire. "But where to go? Where to stay? Who will take us? Who will pay?"
Even those who make it out of the fighting can find every day an ordeal of uncertainty.
In Kyiv, Ihor Lekhov and his wife, Nonna, recounted fleeing Mariupol with their parents and their three children. With Mariupol now in Russian hands and their old home partly destroyed, the family has been living in the capital since March.
But they have found welcome in Kyiv — and even a summer program for their children. Uniclub took the two older boys in at no charge.
"In the camp, there are sport and team games," said Maksym Lekhov, 12. "I like to walk and play outside most of all, but also I like to join group classes."
Still, there is something he would like even more.
"I want the war to end," Maksym said. "And I want us back home."
Jeffrey Gettleman and Oleksandra Mykolyshyn contributed reporting,
Read the full article here
MAN ON A MISSION: Jackson State Football Coach Deion Sanders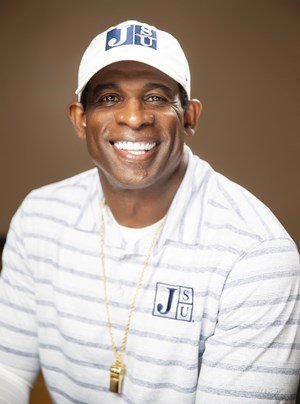 (JACKSON, MS) – His name is being heard all over the football world. This time, he's not the star player. This time, Deion Sanders is the coach. And he is the coach at an HBCU, Jackson State. The school's history goes back to 1877 in Natchez, Mississippi.
Natchez has a wicked history. Thousands of Blacks were buried there in a mass grave now covered by peaches.
Nonetheless, it is simply wonderful that Coach Sanders has lent himself to such a worthy effort. His sharing of his expertise with the young people in the football program speaks volumes.
According to the Tigers' website: "Deion Sanders has always been a game-changer. In his tenure as Head Football Coach of Jackson State University, Sanders has again changed the game for Tiger Football, the Department of Athletics, the University as a whole, the Southwestern Athletic Conference, College Football, and the Nation.
An unprecedented calendar year of 2021 showed the power of the influence of Sanders and the brand of Jackson State University coming together as one, seemingly in perfect alignment.
As the Southwestern Athletic Conference played a spring 2021 football season due to the coronavirus, the number 21 Sanders donned on his way to a Pro Football Hall of Fame career became immersed at JSU.
Sanders, named as the 21st head coach in the proud history of JSU football on September 21, 2020, led the Tigers in his first game as head coach on February 21, 2021. A 53-0 win began the Coach Prime era that was a touch point of the elevation of JSU football and the University into becoming one of the most impactful and recognizable brands nationwide." READ MORE
Team Dream: 82 AND 77-YEAR OLD BLACK FEMALE SWIMMERS MAKE HISTORY AFTER COMPETING IN NATIONAL SENIOR GAMES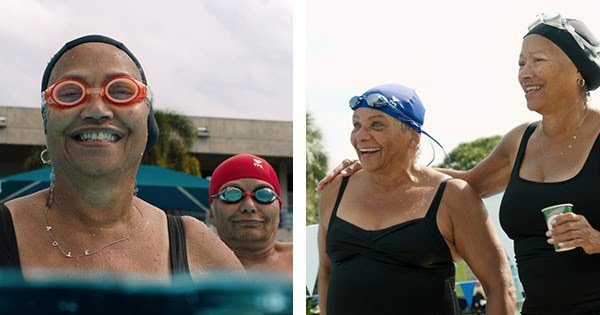 (PLANTATION, FL) – Ann Smith (age 82) and Madeline Murphy Rabb (age 77) are two African American swimmers who recently competed in the 2022 National Senior Games and were the only Black women to compete in their age group.
Their love for swimming is deep and is a part of a documentary film profiling their passion for swimming as girls who didn't let barriers to swimming stop them from seeking their sports dreams. Their story is a reminder of the days of segregation where Blacks often could not swim in pools saved for whites.
A documentary short called Team Dream from award-winning filmmaker Luchina Fisher follows their story and will debut at Martha's Vineyard African American Film Festival in August (and then on BET in the fall) thanks to Procter & Gamble's initiative Widen the Screen and Queen Collective.
Despite being omitted from the history books, Africans and African Americans have a long history of swimming. Team Dream sheds light on the lack of access to pools for Blacks during segregation that resulted in fewer Blacks learning how to swim.
About the Director
Luchina Fisher is an award-winning writer, director, and producer whose work is at the intersection of race, gender, and identity. She can discuss why this film is important to her, how she found Ann and Madeline, and the importance of breaking down the stereotype that "Blacks can't swim."
About Widen The Screen
Widen The Screen is an expansive content creation, talent development, and partnership platform that celebrates creativity and enables Black creators to share the full richness of the Black experience. "Only when we Widen The Screen to Widen Our Views can we all broaden the spectrum of images we see, the voices we hear, the stories we tell, and the people we understand."
About Queen Collective
In 2018, P&G, Queen Latifah, Flavor Unit Entertainment, and Tribeca Studios launched the Queen Collective, a mentoring and talent development program designed to give women filmmakers of color a platform to share important stories from their unique perspectives. Now in its fourth year, the Queen Collective is enabling a record number of female directors and other creatives to produce their original documentaries and scripted pieces to share their perspectives through film.
Liz Cheney Is Ready to Lose. But She's Not Ready to Quit.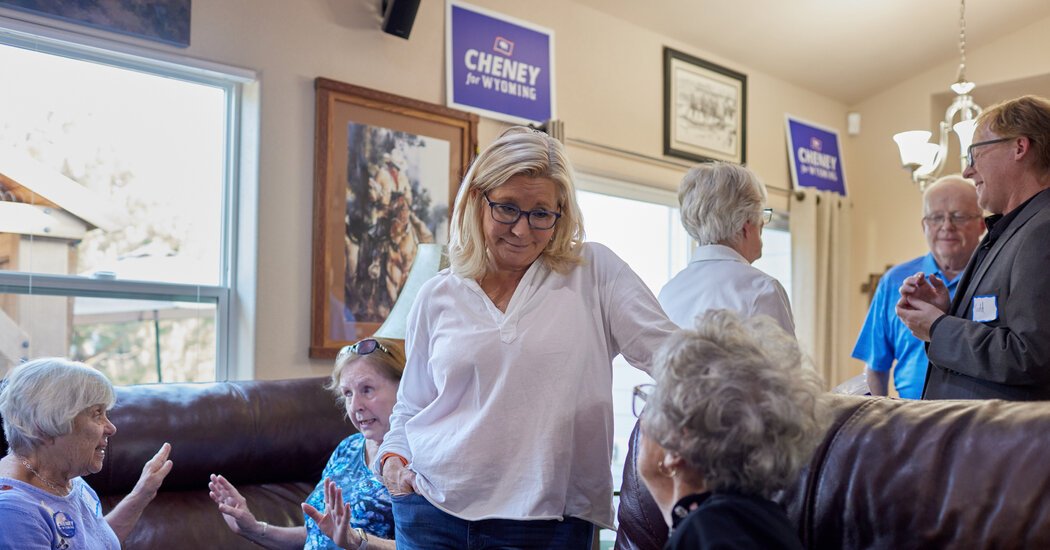 CHEYENNE, Wyo. — It was just over a month before her primary, but Representative Liz Cheney of Wyoming was nowhere near the voters weighing her future.
Ms. Cheney was instead huddled with fellow lawmakers and aides in the Capitol complex, bucking up her allies in a cause she believes is more important than her House seat: Ridding American politics of former President Donald J Trump and his influence.
"The nine of us have done more to prevent Trump from ever regaining power than any group to date," she said to fellow members of the panel investigating Mr. Trump's involvement in the Jan. 6 Capitol attack. "We can't let up."
The most closely-watched primary of 2022 has not become much of a race at all. Polls show Ms. Cheney losing badly to her rival, Harriet Hageman, Mr. Trump's vehicle for revenge, and the congresswoman has been all but driven out of her Trump-loving state, in part because of death threats, her office says.
Yet for Ms. Cheney, the race stopped being about political survival months ago. Instead, she's used the Aug. 16 contest as a sort of a high-profile stage for her martyrdom — and a proving ground for her new crusade. She used the only debate to tell voters to "vote for somebody else" if they wanted a politician who would violate their oath of office. Last week, she enlisted her father, former Vice President Dick Cheney, to cut an ad calling Mr. Trump a "coward" who represents the greatest threat to America in the history of the republic.
In a state where Mr. Trump won 70 percent of the vote two years ago, Ms. Cheney might as well be asking ranchers to go vegan.
"If the cost of standing up for the Constitution is losing the House seat, then that's a price I'm willing to pay," she said in an interview this week in the conference room of a Cheyenne bank.
The 56-year-old daughter of a politician who once had visions of rising to the top of the House leadership — but landed as vice president instead — has become arguably the most consequential rank-and-file member of Congress in modern times. Few others have so aggressively used the levers of the office to attempt to reroute the course of American politics — but, in doing so, she has effectively sacrificed her own future in the institution she grew up to revere.
Ms. Cheney's relentless focus on Mr. Trump has driven speculation — even among longtime family friends — that she is preparing to run for president. She has done little to dissuade such talk.
At a house party Thursday night in Cheyenne, with former Vice President Dick Cheney happily looking on under a pair of mounted leather chaps, the host introduced Ms. Cheney by recalling how another Republican woman, Maine Senator Margaret Chase Smith, confronted Senator Joseph McCarthy when doing so was unpopular — and went on to become the first female candidate for president from a major party.
The attendees applauded at the parallel, as Ms. Cheney smiled.
In the interview, she said she was focused on her primary — and her work on the committee. But it's far from clear that she could be a viable candidate in the current Republican Party, or whether she has interest in the donor-class schemes about a third-party bid, in part because she knows it may just siphon votes from a Democrat opposing Mr. Trump.
Ms. Cheney said she had no interest in changing parties: "I'm a Republican." But when asked if the G.O.P. she was raised in was even salvageable in the short term, she said: "It may not be" and called her party "very sick."
Understand the Aug. 2 Primary Elections
While the Trump wing of the Republican Party flexed its muscle, voters in deep-red Kansas delivered a loud warning to the G.O.P. on abortion rights.
The party, she said, "is continuing to drive itself in a ditch and I think it's going to take several cycles if it can be healed."
Ms. Cheney suggested she was animated as much by Trumpism as Mr. Trump himself. She could support a Republican for president in 2024, she said, but her redline is a refusal to state clearly that Mr. Trump lost a legitimate election in 2020.
Asked if the ranks of off-limits candidates included Gov. Ron DeSantis of Florida, whom many Republicans have latched onto as a Trump alternative, she said she "would find it very difficult" to support Mr. DeSantis in a general election.
"I think that Ron DeSantis has lined himself up almost entirely with Donald Trump, and I think that's very dangerous," Ms. Cheney said.
It's easy to hear other soundings of a White House bid in Ms. Cheney's rhetoric.
In Cheyenne, she channeled the worries of "moms" and what she described as their hunger for "somebody's who's competent." Having once largely scorned identity politics — Ms. Cheney was only the female lawmaker who wouldn't pose for a picture of the women of Congress after 2018 — she now freely discusses gender and her perspective as a mother.
"These days, for the most part, men are running the world, and it is really not going that well," she said in June when she spoke at the Ronald Reagan Presidential Library in Simi Valley, Calif.
In a sign that Ms. Cheney's political awakening goes beyond her contempt for Mr. Trump, she said she prefers the ranks of Democratic women with national security backgrounds to her party's right flank.
"I would much rather serve with Mikie Sherrill and Chrissy Houlahan and Elissa Slotkin than Marjorie Taylor Greene and Lauren Boebert, even though on substance certainly I have big disagreements with the Democratic women I just mentioned," Ms. Cheney said in the interview. "But they love this country, they do their homework and they are people that are trying to do the right thing for the country."
Ms. Cheney is surer of her diagnosis for what ails the G.O.P. than she is of her prescription for reform.
She has no post-Congress political organization in waiting and has benefited from Democratic donors, whose affections may be fleeting. To the frustration of some allies, she has not expanded her inner circle beyond family and a handful of close advisers. Never much of a schmoozer, she said she longed for what she recalled as her father's era of policy-centric politics.
"What the country needs are serious people who are willing to engage in debates about policy," Ms. Cheney said.
It's all a far cry from the Liz Cheney of a decade ago, who had a contract to appear regularly on Fox News and would use her perch as a guest host for Sean Hannity to present her unswerving conservative views and savage former President Barack Obama and Democrats.
Today, Ms. Cheney doesn't concede specific regrets about helping to create the atmosphere that gave rise to Mr. Trump's takeover of her party. She did, however, acknowledge a "reflexive partisanship that I have been guilty of" and noted Jan. 6 "demonstrated how dangerous that is."
Few lawmakers today face those dangers as regularly as Ms. Cheney, who has had a full-time Capitol Police security detail for nearly a year because of the threats against her — protection few rank-and-file lawmakers are assigned. She no longer provides advance notice about her Wyoming travel and, not welcome at most county and state Republican events, has turned her campaign into a series of invite-only House parties.
What's more puzzling than her schedule is why Ms. Cheney, who has raised over $13 million, has not poured more money into the race, especially early on when she had an opportunity to define Ms. Hageman. Ms. Cheney had spent roughly half her war chest as of the start of July, spurring speculation that she was saving money for future efforts against Mr. Trump.
Ms. Cheney long ago stopped attending meetings of House Republicans. When at the Capitol, she spends much of her time with the Democrats on the Jan. 6 panel and often heads to the Lindy Boggs Room, the reception room for female lawmakers, rather than the House floor with the male-dominated House G.O.P. conference. Some members of the Jan. 6 panel have been struck by how often her Zoom background is her suburban Virginia home.
In Washington, even some Republicans who are also eager to move on from Mr. Trump question Ms. Cheney's decision to wage open war against her own party. She's limiting her future influence, they argue.
"It depends on if you want to go out in a blaze of glory and be ineffective or if you want to try to be effective," said Senator John Cornyn of Texas, who has his own future leadership aspirations. "I respect her but I wouldn't have made the same choice."
Ms. Cheney is mindful that the Jan. 6 inquiry, with its prime-time hearings, is viewed by critics as an attention-seeking opportunity. She has turned down some opportunities that could have been helpful to her ambitions, most notably proposals from documentary filmmakers.
Still, to her skeptics at home, Ms. Cheney's attacks on Mr. Trump have resurrected dormant questions about her ties to the state and raised fears that she has gone Washington and taken up with the opposition, dismissing the political views of the voters who gave her and her father their starts in electoral politics.
At a parade in Casper last month, held while Ms. Cheney was in Washington preparing for a hearing, Ms. Hageman received frequent applause from voters who said the incumbent had lost her way.
"Her voting record is not bad," said Julie Hitt, a Casper resident. "But so much of her focus is on Jan 6."
"She's so in bed with the Democrats, with Pelosi and with all them people," Bruce Hitt, Ms. Hitt's husband, interjected.
Notably, no voters interviewed at the parade brought up Ms. Cheney's support for the gun control bill the House passed just weeks earlier — the sort of apostasy that would have infuriated Wyoming Republicans in an era more dominated by policy than one man's persona.
"Her vote on the gun bill hardly got any publicity whatsoever," Mike Sullivan, a former Democratic governor of Wyoming who intends to vote for Ms. Cheney in the primary, said, puzzled. (Ms. Cheney is pushing independents and Democrats to re-register as Republicans, as least long enough to vote for her in the primary.)
For Ms. Cheney, any sense of bafflement about this moment — a Cheney, Republican royalty, being effectively read out of the party — has faded in the year and a half since the Capitol attack.
When she attended the funeral last year for Mike Enzi, the former Wyoming senator, Ms. Cheney welcomed a visiting delegation of G.O.P. senators. As she greeted them one by one, several praised her bravery and told her keep up the fight against Mr. Trump, she recalled.
She did not miss the opportunity to pointedly remind them: They, too, could join her.
"There have been so many moments like that," she said at the bank, a touch of weariness in her voice.


Read the full article here