Moderate Exercise: What It Is, Tips For Getting Started, Resources For Getting Started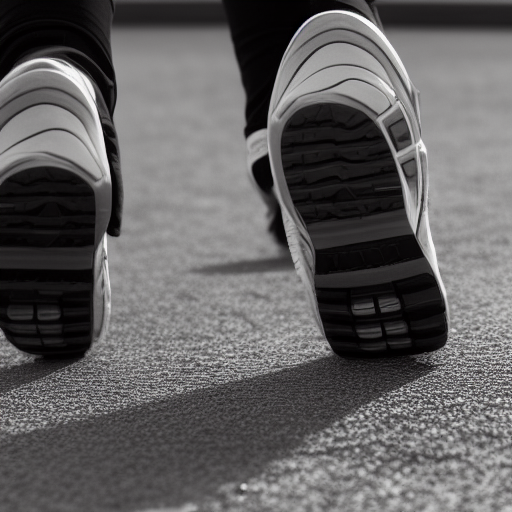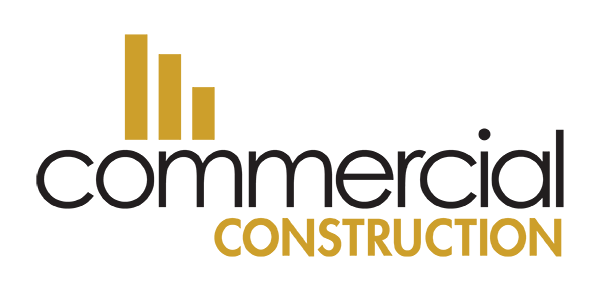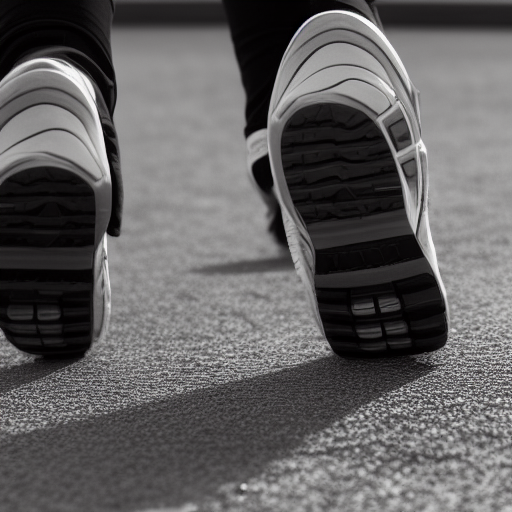 (MONTGOMERY VILLAGE, MARYLAND – November 14, 2022) – Moderate exercise is one of the most important activities you can do for your health. It has countless benefits, from reducing your risk of disease to helping you maintain a healthy weight. If you are not currently active, moderate exercise may seem like a daunting task, but it is much easier than you think. In this post, we will discuss what moderate exercise is, the benefits of participating in regular moderate exercise and resources for getting started with moderate exercise.
What Is Moderate Exercise?
One of the greatest benefits of moderate exercise is that it can reduce your risk of disease. The Mayo Clinic reports that moderate exercise can help prevent heart disease, stroke, diabetes, and obesity. It can also improve your mood and help you manage stress.
Moderate exercise can also help you maintain a healthy weight. When you work out moderately, you burn more calories than if you were to just sit on the couch all day. This means that you are more likely to maintain a healthy weight over time. Additionally, moderate exercise helps increase muscle mass which helps burn even more calories.
Finally, moderate exercise is important for overall mental health. Exercise releases endorphins which can improve your mood and increase your energy levels. Exercise also helps improve cognitive functioning and memory.
If you are looking for ways to improve your health, start by adding moderate exercise to your routine. It is easy to get started and there are countless benefits to be gained!
Tips to Getting Started with Moderate Exercise
If you are looking to get started with moderate exercise, here are a few tips to help you get started. Start small. If you're not currently active, start by adding moderate exercise to your routine a few times a week. This may seem like a small goal, but it is a good place to start. As you get more comfortable, you can add more days or intensity.
Next, find an activity that you enjoy. This will make it easier to stick with your exercise routine in the long run. There are plenty of activities to choose from, so find one that fits your interests and personality.
Add more exercise time, gradually. Do not try to add too much time or intensity at once. When you first start exercising, your body needs time to adjust. Add just a few minutes each day and increase the intensity as you feel more comfortable.
Find a workout buddy. Having someone to workout with can make it more fun and motivating. You can hold each other accountable and help keep each other motivated.
Make a plan and stick to it! Plan out your workouts in advance and put them on your calendar like any other appointment. This will help ensure that you make time for exercise and that you stay on track.
Resources Available to Getting Started with Moderate Exercise
There are plenty of resources available for learning more about moderate exercise. The Mayo Clinic has great resources on moderate exercise, including its benefits and how to get started. WebMD has articles on moderate exercise that include a list of activities that fall into this category. The American Heart Association has a detailed guide on moderate exercise, including what counts as moderate intensity and how to progress over time. Finally, the Centers for Disease Control and Prevention (CDC) have a comprehensive guide to moderate exercise, with information on how it can improve your health.
Moderate exercise is one of the greatest advantages you can do for your health. It has countless benefits, ranging from reducing your risk of disease to improving your mood and cognitive function. Moderate exercise is also easy to get started, so there's no excuse not to give it a try! If you want to learn more about moderate exercise, be sure to check out the resources provided in this article.


Baltimore's Arts and Culinary Scene is a Must-See for Tourists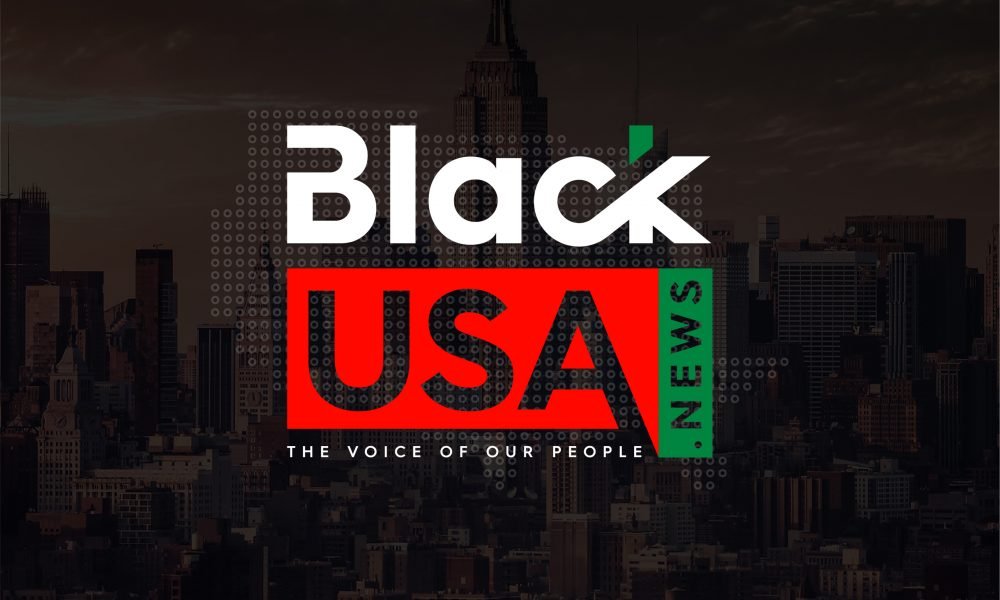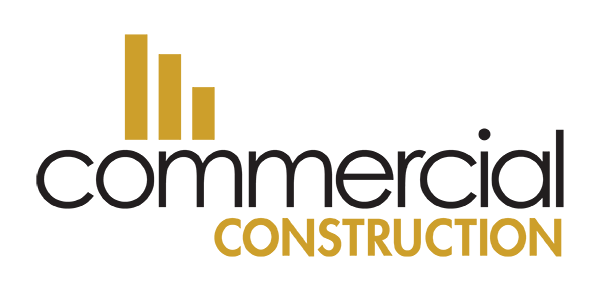 (Baltimore, Maryland – November 13, 2022) – Baltimore is a city with a long and rich history. From its days as a major seaport to its current status as a major center for the arts and culinary scene, Baltimore has something for everyone. The city's arts scene is particularly vibrant, with many famous artists calling Baltimore home. The culinary scene is also very strong, with some of the best chefs in the country plying their trade in Baltimore's restaurants. In this Feature story, we will explore the arts and culinary scene in Baltimore and some of the attractions that tourists can enjoy.
The Arts Scene in Baltimore
Baltimore has a long and proud history as a major center for the arts. The city is home to world-renowned museums like the Walters Art Museum, the Maryland Science Center and the B&O Railroad Museum. Baltimore is also home to many noted artists, including Johns Hopkins University professor of painting Grace Hartigan and author Anne Tyler. The city's arts scene also includes a number of smaller galleries that feature the work of up-and-coming artists.
Baltimore is home to many famous artists, including painters, sculptors, and photographers. Some of these artists include John Waters, early kinetic sculptor David Hess and contemporary painter Stephen Perolman. These artists have helped put Baltimore on the map as an artistic city. Other, more renowned names are:
Edward Hopper – an American painter known for his realist depictions of everyday life. His most famous paintings include "Nighthawks" and "Room in New York."
Edgar Allan Poe – an American writer who is best known for his macabre stories and poems, such as "The Raven" and "The Tell-Tale Heart." Poe was also a pioneer of the detective fiction genre.
Freddie Gray – a Baltimore-based artist whose work addresses social justice issues. Gray's work has been featured in several major exhibitions, including at the Brooklyn Museum.
The Culinary Scene in Baltimore
Baltimore's culinary scene is anchored by its many top-rated restaurants. Chef Jeremiah Tower's brasserie Charcuterie offers visitors a taste of French cuisine, while chef Spike Gjerde's wood-fired restaurant Woodberry Kitchen offers a more rustic experience. Chef Spike specializes in New American cuisine. Gjerde is the owner of several successful restaurants in Baltimore, including Shoo-Fly Diner. He has won numerous awards for his work, including a James Beard Award for Best Chef: Mid-Atlantic. For something truly unique, check out chef Ann Kim's Korean-Mexican fusion restaurant Paju. No matter what your taste, you'll find something to love in Baltimore's culinary scene.
Baltimore is also known for its delicious seafood. Crabcakes are a local specialty. Other popular restaurants include Faidley's Seafood, Blue Moon Cafe, DiPasquale's Italian Market, Gertrude's Chesapeake Kitchen, and James Beard Award-winning Peter's Inn. There are also many food festivals throughout the year including the Maryland Wine Festival, Maryland Seafood Festival, and Charm City Brewing Fest.
Baltimore is home to many Beard Award winners and Michelin-starred chefs. Other popular chefs include:
Cindy Wolf – a chef who specializes in French cuisine. Wolf is the owner of Charleston, a Michelin-starred restaurant in Baltimore. She has won multiple James Beard Awards, including Best Chef: Mid-Atlantic.
Chris Howell – a pastry chef who specializes in desserts. Howell is the owner of Charm City Cakes, a popular bakery in Baltimore that has been featured on the TV show Ace of Cakes. Howell has won multiple awards for his work, including multiple Food Network Star trophies.
Popular Restaurants in Baltimore
In addition to being home to many famous chefs, Baltimore also has a variety of popular restaurants that are worth checking out. Some of the most popular restaurants in Baltimore include:
Woodberry Kitchen – a New American restaurant owned by Spike Gjerde that serves seasonal dishes made with locally sourced ingredients.
Charleston – a French restaurant owned by Cindy Wolf that offers an upscale dining experience featuring live music and dancing.
Rothmann Grill – Country Club located North East offering classic American fare such as steak and seafood as well as new menu items inspired by Global flavors.
Baltimore is a city with a rich history and vibrant culture. From its arts scene to its culinary offerings (especially the seafood), there is something for everyone in Baltimore. Whether you're looking for an upscale dining experience or down-home cooking, you're sure to find it in Baltimore. When planning your next vacation, be sure to add Baltimore to your list of must-see destinations, bring your friends and/or family and come explore all that this city has to offer. Baltimore is a city that should not be missed!

The Other Hand Has the Gun…An Urban Story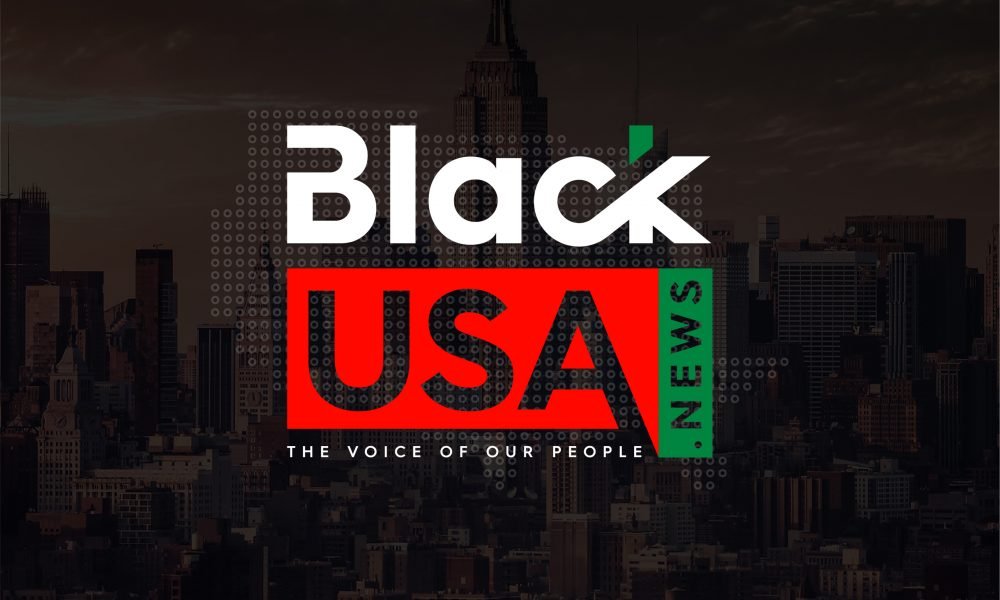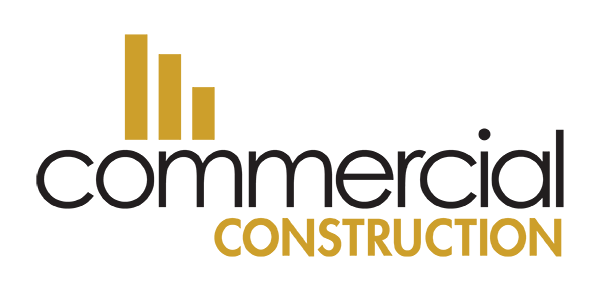 (WASHINGTON, D.C. ) – Jamal was just a regular, young kid, trying to make his way in the world. He lived in a rough neighborhood, and he and his friends had to be careful not to get caught up in the wrong crowd. But one day, Jamal found something that would change his life forever.
He was rummaging through the garbage can at his house when he came across a loaded 9 millimeter Beretta. He didn't know who it belonged to, or what he was supposed to do with it. But he knew that he couldn't just leave it there.
Jamal knew that he had to find out who owned the gun, and why it was hidden in the trash can. He didn't want anything bad to happen to him or his family, but he also knew that he couldn't just ignore this weapon. It could get him into big trouble if anyone found out about it.
As Jamal began investigating who owned the gun, he quickly realized that he wasn't safe anymore. Jamal knew that he was in serious danger! The people who put the gun in the trash can were obviously dangerous, and they weren't going to stop until they got it back. Jamal had to figure out what to do before it was too late.
He couldn't just go to the police and tell them what happened. They would want to know where he found the gun, and he would be in trouble for possessing it. He needed a plan.
Jamal had to find a way to get the gun away from the people who wanted it back. He couldn't just hand it over to them, and he couldn't keep it for himself. He needed to find someone who could help him.
He went to see his friend Tony, and he explained the situation to him. Tony was a member of a local gang, and Jamal knew that he could trust him. Tony agreed to help Jamal get rid of the gun, and they came up with a plan.
They were going to meet up with the people who put the gun in the trash can, and Tony was going to take the gun from Jamal. Jamal would tell them that he had found it and that he was giving it back to them. Tony would sneak around the corner and then take the gun and run away.
The plan worked perfectly. Tony took the gun from Jamal and ran away, and Jamal was able to get out of there without getting into trouble. He was glad that he had been able to solve this problem without getting into any more danger than he was already in.

Lottery Winners' Strategies for Winning the Big Bucks!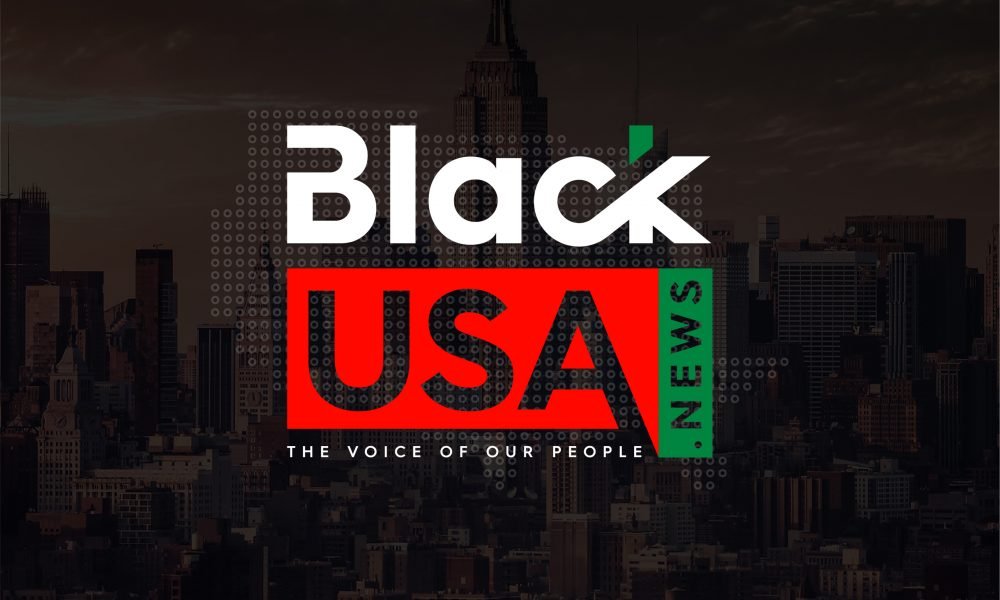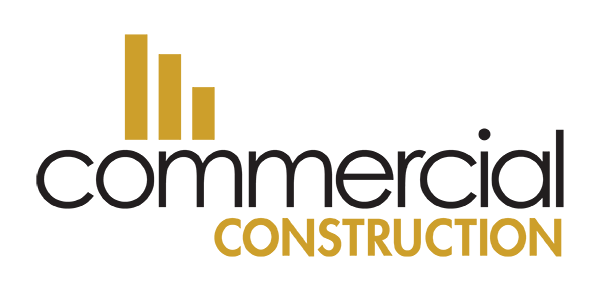 (MONTGOMERY VILLAGE, MARYLAND – November 7, 2022) – Lottery winners that are known for winning the lottery multiple times employ diverse strategies that support them in attaining the status of multi-lottery winner. This story will highlight a few of these strategies and offer some ideas of what makes these lottery enthusiasts so successful. We will also take a glance at some of the larger lottery winnings in the United States. If you are looking to get started at being a success at the lottery, this story may be a great start on your journey.
A popular strategy used by some lottery winners is when they choose the same winning numbers time after time. This strategy may seem like a long shot, but some successful lottery winners swear by this method. Other players use a random number selection method. In this method they are taking a scientific approach and may be using software programs to support them in gaining an edge. A third strategy is to choose quick pick numbers instead of picking their own numbers. A fourth strategy is to choose lottery numbers based on important dates or lucky numbers. And finally, some lottery winners purchase multiple tickets in order to increase their chances of winning.
Lottery winnings typically vary in amount. According to an AP News article (July 2022), the top ten U.S. lottery winnings have been as follows: 1) $1.586 Billion in January 2016; 2) $1.537 billion in October 2018; 3) $1.337 billion in July 2022; 4) $1.05 billion in January 2021; 5) $768.4 million in March 2019; 6) $758.7 million in August 2017; 7) $731.1 million in January 2021 (Maryland); 8) $699.8 million in October 2021; 9) $687.8 million in October 2018; and 10) $656 million in March 2012 (Maryland). However, while these winnings are quite large in number, there are some lottery winners who have won much less than those numbers above.
Lottery winners that have won the astronomical amounts may just purchase tickets in states where the jackpots are larger. This gives them a better chance of winning a larger prize and these states can vary from year to year. If you notice above, I placed Maryland in parentheticals as this state has a history of large lottery winnings.
Although there is no surefire way to win the lottery, following these strategies can help increase your chances of winning. Keep in mind that it takes a bit of luck as well, so do not be discouraged if you do not win right away! The important thing is to keep playing and have fun while you're at it.