Opinion | Is Homework Necessary for Student Success?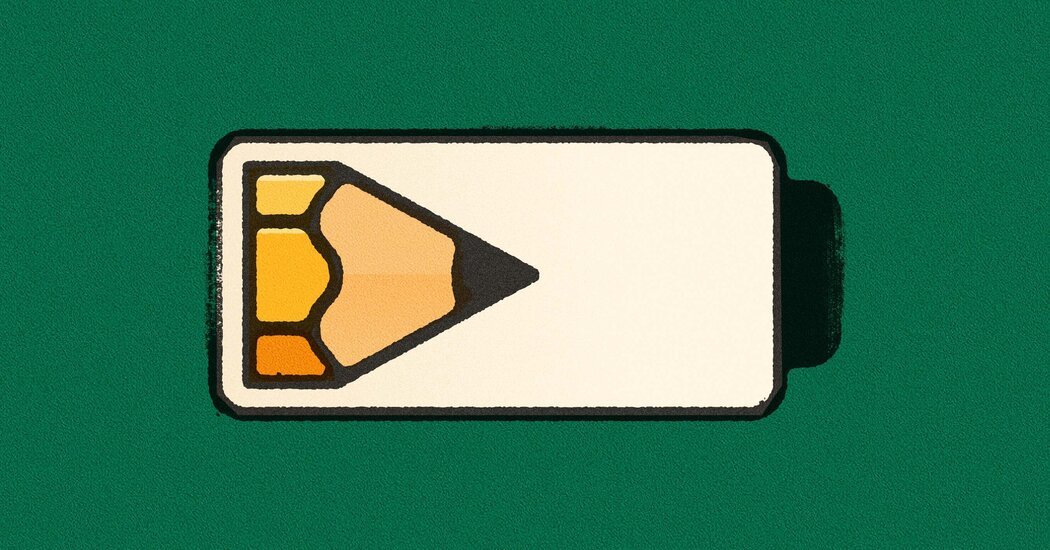 To the Editor:
Re "The Movement to End Homework Is Wrong," by Jay Caspian Kang (Sunday Opinion, July 31):
Finland proves that you don't need homework for education success. Students there have hardly any homework, and it has one of the top education systems in the world. In America, there is ample time for students to do in class what is now assigned as homework.
Whether a student attends an expensive private school, an underserved public school or something in between, being burdened with hours of additional work to do after school unnecessarily robs them of time for play, introspection, creative thinking, relaxation and intellectual growth.
Mr. Kang regards the demonstration of diligence and personal responsibility as an important raison d'être of homework. He sees schools as places where students can distinguish themselves and pursue upward mobility. But ranking students on homework production favors students with quiet places to go home to, good Wi-Fi, and access to tutors and parents who can provide help. In other words, it favors students of higher socioeconomic status.
It follows that making homework an important part of a student's evaluation perpetuates both educational inequalities and the myth of meritocracy. A first step toward improving our educational system is indeed the abolition of homework.
Dorshka Wylie
Washington
The writer is an assistant professor of mathematics at the University of the District of Columbia.
To the Editor:
Homework's value is unclear for younger students. But by high school and college, homework is absolutely essential for any student who wishes to excel. There simply isn't time to digest Dostoyevsky if you only ever read him in class.
In both my own education and my 20-year career as an educator, I've observed that those students who spend the most time on homework tend to learn the most and earn the best grades. And this is no less true for athletes and musicians. Top performers have often spent far more time perfecting their crafts than their lesser competitors.
This isn't to deny natural talent or to suggest that everybody starts from the same spot, but it is to say that what matters most is putting in the hours. As Jay Caspian Kang notes, "Kids need to learn how to practice things."
Justin Snider
New York
The writer is an assistant dean at Columbia University, where he also teaches undergraduate writing.
To the Editor:
In my own practice as a high school mathematics teacher, I explored why students were not doing homework in certain classes and discovered that many of them were having difficulty doing the problems. When I "flipped" my classroom, I started assigning simple introductory videos for homework and doing the harder problems in class.
Students get credit for watching and doing the problems in the video. Then in class, they are better prepared to work on more difficult problems. This significantly increased the percentage of homework doers.
In other cases, I create an after-school "homework clinic" where I can guide students in how to approach the work, and how to judge if they have done enough. Sometimes groups of students come together to a homework clinic and enjoy helping one another.
I don't think about homework as something that must be done "at home"; I think of it as an opportunity for a student to work independently, and to explore and practice new ideas.
This is one approach to improving equity without lowering cognitive demand.
Joyce Leslie
Highland Park, N.J.
To the Editor:
Telling students that "a lot of work you're going to end up doing in your life is pointless" is an absurd justification for repetitive, mindless homework.
Allen Berger
Savannah, Ga.
The writer is emeritus professor of reading and writing at Miami University (Ohio).
To the Editor:
I see why Jay Caspian Kang can't imagine a school that could educate children well without relying on homework, ranking, sorting and other trappings of meritocracy. Most people in our society have never seen such a thing. But some schools do provide a rigorous education that strengthens personal responsibility and skill mastery without emphasizing who is better than whom — and even without homework.
To see this in action, I encourage Mr. Kang to visit any of the powerful public Montessori schools serving low-income communities across our nation. And yes, many Montessori schools take a minimal approach to homework. Instead, they make time for children to struggle with challenging concepts and independently practice new skills during the school day.
Annie Frazer
Decatur, Ga.
The writer is executive director of Montessori Partnerships for Georgia.
To the Editor:
I agree with Jay Caspian Kang that one value of homework is for a student to independently practice a skill until mastery, and I recognize the issue of equity when homework is assessed for students from "disadvantaged" homes. However, there is another important benefit to homework that can bolster social mobility.
Homework gives students the opportunity to practice responsibility, which arguably is an important "soft skill" that will pay off later in the work force. In the classroom, students practice compliance: doing what the teacher says. Homework provides students with agency to practice time management (remembering to do a task and making time to do it) and materials management (taking home the right notebook and bringing it back on time).
To ensure an equal playing field, teachers can directly teach these skills by providing strategies to students who may not have adults at home to do so. Schools can further support students by providing unstructured time for students to do this homework independently with supervision (free period, study hall, after school, etc.). Learning responsibility should be the fourth R.
Barbara Richman
Hawthorne, N.Y.
Read the full article here

Warnock and Abrams in Middle of Battle: All Eyes on Georgia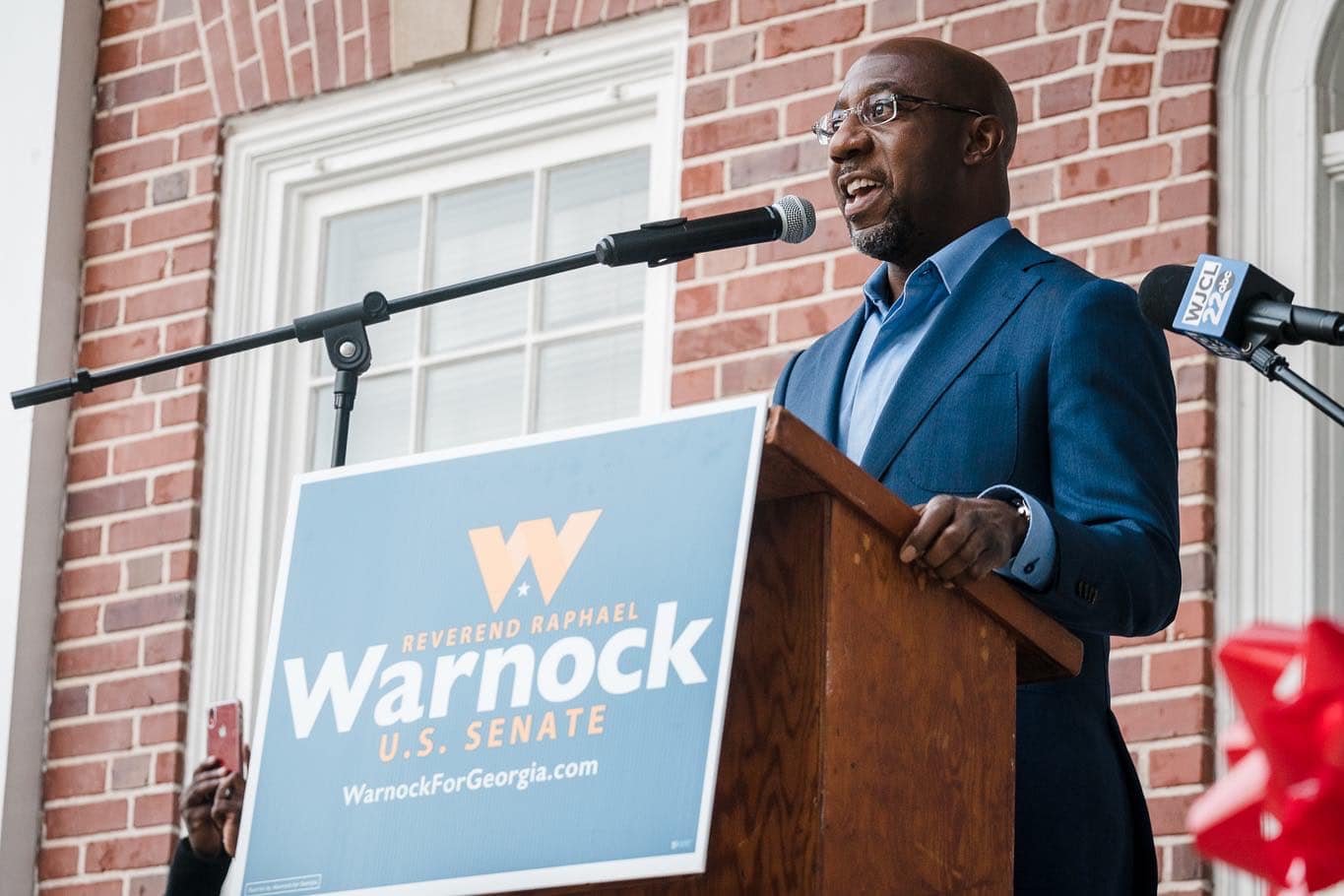 By Doni Glover
(WASHINGTON, DC) – All eyes are on Georgia. The US Senate and the state gubernatorial races have political junkies on the edge of their seats. And even though Donald Trump insists on being influential, history could be made … finally.
First, there's a Senate race that has everybody scratching their head. Okay, let's get into it: I agree with Herschel Walker that politicians are messing up this country. That's certainly a part of our political challenges.
What I do not believe, however, is that Herschel Walker would better serve Georgia than incumbent US Senator Rafael Warnock.
Walker says he is not a politician. Well, I sure as hell can't tell. By the looks of it, he has politics down pat like a running play. The challenge, though, is who Walker is running for.
I heard Walker say that Donald Trump is not a racist. Walker said Trump didn't have a racist bone in his body. That really threw me, I must say, because for many Blacks, Trump represents the most racist people in this country; the worst of the worst.
Images of people scaling the walls of the US Capital still send shrieks up my spine. The sight of Capital Police being chased. And then Trump sicked the crowd on his own Vice-President? You got to admit, that's some sick shit.
Now, maybe I'm just a bit too steeped in history. Maybe, Walker does not, in fact, reflect the stereotype of a happy slave poorly reading a teleprompter on behalf of his masters but instead signifies the wondrous manifestation of the American dream: a star football player who is now running for office.
But, I don't think so.
His comments about Warnock are elementary, at best, yet he has raised more money than ever imagined. This is frightening: That America would raise all of this money for a man who is applying for a job that is beyond his skill set. Why? For the good ol' boys in Georgia.
Thank God Warnock has raised more money. Thank God, too, for gladiators like Stacey Abrams. She's running for Governor and has more than a shot at winning. The architect of Georgia's Democratic revolution, Abrams is closer than ever.
I pray for both of them. They have both fought the good fight and deserve the highest honors.
Running for office is no easy thing to do, especially for Blacks, but both Warnock and Abrams are making strides many of us have waited a long time to witness.
Most recently, Abrams highlighted Democratic voters' stance (vs. Republicans) on abortion and she has also released a plan for Georgia's fiscal future.
Opinion | The New Politics of Abortion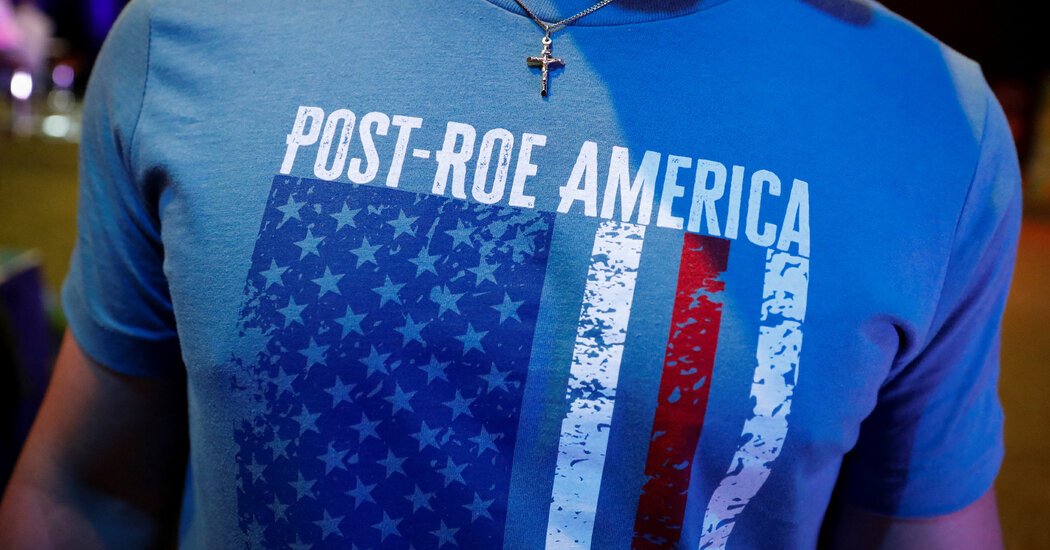 Some liberals seemed genuinely surprised by the results of the Kansas referendum on abortion. A reliably Republican state, a sweeping pro-choice victory. Who could have foreseen it?
Others suggested that only the pro-life side should be shocked. "The anti-abortion movement has long claimed that voters would reward Republicans for overturning Roe," wrote Slate's Mark Joseph Stern. "They are now discovering how delusional that conviction has always been."
It's true that activists often tend toward unrealistic optimism. But nobody who favored overturning Roe ought to be particularly surprised by the Kansas result. By the margin, maybe — but a Republican state voting to preserve a right to abortion emphasizes what's always been apparent: With the end of Roe, the pro-life movement now has to adapt to the democratic contest that it sought.
Right now, majorities of Americans favor abortion restrictions that were ruled out under Roe, but only slightly over a third of the country takes the position that abortion should be largely illegal, a number that shrinks if you remove various exceptions.
That means that millions of Americans who voted for Donald Trump favor a right to a first-trimester abortion — some of them old-fashioned country-club Republicans, others secular working-class voters or anti-woke "Barstool conservatives" who dislike elite progressivism but find religious conservatism alienating as well.
In many red as well as purple states, those constituencies hold the balance of power. Even with exceptions, a state probably needs to be either very Republican or very religious for a first-trimester abortion ban to be popular, which basically means the Deep South and Mountain (and especially Mormon) West. That was clear before Roe fell — that outright bans would be the exceptions, and the contest in many states would be over how far restrictions can go.
The Kansas result confirms that assumption. The state already has a late-term ban, and the prolix ballot measure didn't specify an alternative, it just promised the legislature a general power to write new abortion laws. Would the result have been different if the referendum had proposed restrictions around 12 weeks? I suspect so. Can the pro-life movement settle for that kind of goal? Well, that's the question, with different states supplying different answers.
In purple-ish Georgia, Gov. Brian Kemp signed a law in 2019, which is now taking effect, banning abortion after around six weeks with various exceptions; he looks like he's on his way to re-election. In reddish Florida, the popular governor, Ron DeSantis, is making his stand for now on a ban after 15 weeks.
On the other hand, Republican gubernatorial nominees in Pennsylvania and Michigan have a record of taking few-exceptions stances that seem ill-suited to their states.
I suspect that liberals are deceiving themselves if they imagine abortion becoming a dominant issue in an environment as economically and geopolitically fraught as this one. But at the margins there are clear opportunities: If Republicans run on no-exceptions platforms in moderately conservative states or back first-trimester bans in swing states, they will lose some winnable elections.
But again, serious pro-lifers have always known that if you bring abortion back to the democratic process, you have to deal with public opinion as it actually exists. And the way you change opinion is by proving the incremental version of your ideas workable, so that voters trust you more and more.
That requires addressing immediate anxieties head-on. It is not enough, for instance, for abortion opponents to react to stories about delayed care for miscarriages or ectopic pregnancies in pro-life states by pointing out that the laws are being misinterpreted. All officialdom in those states should be mobilized to make hospitals fear malpractice suits more than hypothetical pro-life prosecution.
And it requires longer-term creativity, so that every new protection for the unborn is combined with reassurances that mothers and children alike will be better supported than they are today.
When I make the latter point I get a reliable liberal retort, to the effect that Republicans could have done more for families already, and didn't, so why would that ever change?
But this is the point of bringing democratic pressure to bear. Religious conservatives have pushed Republicans away from libertarian economics in the past — "compassionate conservatism" emerged from evangelicals and Catholics — but so long as abortion was essentially a judicial battle, the link to family policy was indirect.
Now that Republicans have to legislate on abortion, though, there are incentives to make the link explicit — especially in states where socially conservative Democrats, especially Hispanic voters, might join a pro-life coalition.
That doesn't mean it will happen, just that the incentives of democratic politics are how it would happen. The end of Roe opens the door wide to a pro-life movement that's incrementalist and creative; it doesn't ensure that such a movement will emerge. But the results in Kansas show what will happen if it doesn't.
Read the full article here
Opinion | 'Something Is Wrong Here.' More Than 100 Local Residents Had Brain Tumors, but What Was the Cause?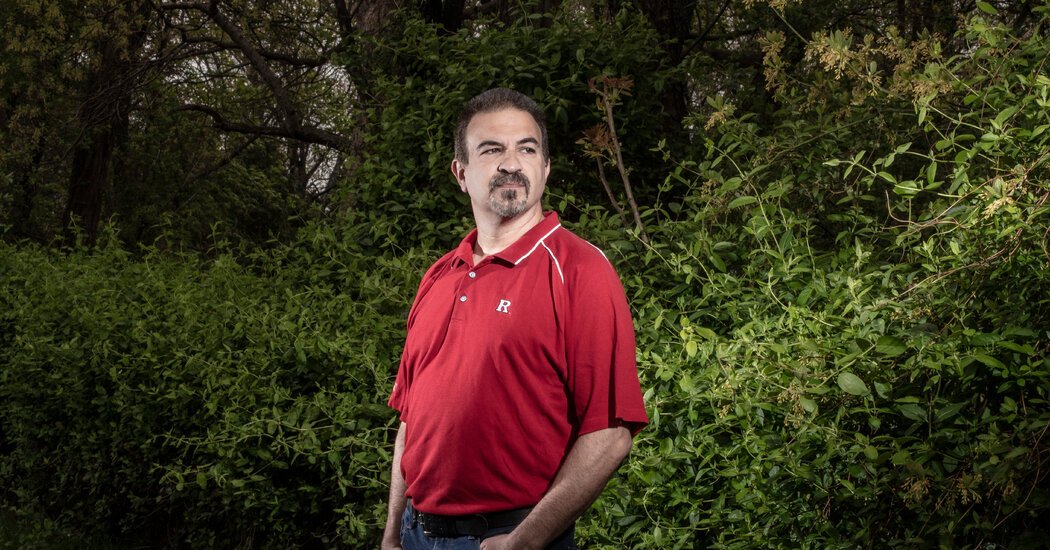 Al Lupiano, his wife and his sister all had brain tumors.
It started in 1999 when Mr. Lupiano, then 27, was diagnosed with a noncancerous one. Twenty-two years later, in 2021, doctors discovered that his wife, Michele, had a tumor, a benign acoustic neuroma on the left side of her brain. On the same day, his sister, Angela, learned she had a fast-growing malignant tumor, also on the left side of her brain.
All three had attended Colonia High School in Woodbridge, in central New Jersey, and soon enough, Mr. Lupiano began asking on Facebook and on a local news site if any other graduates had similar diagnoses. After Angela died in February, at the age of 44, Mr. Lupiano says, he started his outreach in earnest, fueled by a promise to his sister to seek an explanation. "Something is wrong here," he said.
On April 10, Mr. Lupiano's list of former students and staff members with primary brain tumors hit 100 names.
Jason Wisinski, who lost his wife and sister-in-law, both Colonia High alumnae, to primary malignant brain tumors at the age of 38, became one of many convinced that a cluster — a hyperlocal blight of cancer — could explain why so many young residents were succumbing to tumors. "There's something there, in Colonia," Mr. Wisinski said. "I'm 99.99 percent convinced."
But in the field of public health, cancer clusters are defined by statistics, not gut instincts. According to the Centers for Disease Control and Prevention, a true cancer cluster must be a greater-than-expected number of cancer cases — of the same type of cancer or those proven to have the same cause, within a specific population over a set time. This is a high bar to clear.
Of the estimated 1,000 suspected cancer clusters reported to health departments each year, only a small fraction prove to be statistically significant cancer surges. And experts have been able to identify a clear cause in only a tiny percentage of those. (In one scientific review of 428 cancer cluster investigations over 21 years, for example, just one in eight cases was a confirmed increase in cancer, and only one investigation revealed a definitive source.)
Despite these odds, cancer cluster designations are considered crucial for both health officials interested in protecting public safety, and communities who fear they've been exposed to cancer-causing agents. The designation is the first, prerequisite step on the path toward a full-throated response, from investigation to cleanup and remediation and, potentially, legal recourse.
In 2016, Congress passed Trevor's Law, named after a survivor of childhood brain cancer linked to a suspected cluster in Idaho deemed too small to study. "What happened in my community continually repeats itself throughout this entire country, year in and year out," that survivor, Trevor Schaefer, told lawmakers in 2011. "Parents are trying to get authorities to investigate these clusters and to discern what caused the disease patterns. Scientists and health activists say the government's current response to disease clusters ranges from piecemeal to nonexistent."
Among other things, the law calls for periodic updates to federal cluster investigation guidelines — work that the C.D.C., compelled by the legislation, began in 2018. In its first update to the guidelines since 2013 (which are expected to be finalized this year) ‌the agency acknowledges that barriers to discovering and declaring true clusters remain. However, the agency accepts a greater responsibility for helping communities cope with this uncertainty and the lack of resolution that often characterizes these investigations. "We recognized that communication guidance was an area that warranted attention," said Patrick Breysse, ‌director of the C.D.C.'s National Center for Environmental Health and the Agency for Toxic Substances and Disease Registry, in an email statement.
The updates also move to de-emphasize statistical significance as the main criterion for investigating suspected cancer clusters in order to make more room for other criteria, such as mortality and electronic health record data, neighborhood patterns of cancer and even community-created lists of individuals with cancer diagnoses.
What happened in Woodbridge illustrates the need for these changes, especially those aimed at bolstering the relationship between a concerned community and the public health experts facing the difficult task of investigating a suspected cluster.
Even before Mr. Lupiano's list had reached 100 people, it had drawn the attention of local and national news media and had catalyzed public officials to act. "There could be a real problem here, and our residents deserve to know if there are any dangers," Woodbridge's mayor, John McCormac, said in April.
The Woodbridge town council spent $221,000 to deploy 83 radon testing devices and conduct radiological testing at the school building and encircling 28-acre campus. Officials also reviewed local data on naturally occurring radioactive deposits and followed up on reports of a radioactive rock discovered in a science classroom in 1997.
The state's environmental agency confirmed that the water company — which does not use water from ground wells known to be pollution-prone — serving the area had not had any violations for radiological contaminants since at least 2004. The state's health department calculated it would be statistically ordinary for about 120 former students and staff members to have developed brain tumors in the decades since the school was built in 1967.
On May 26, Mayor McCormac and state environmental and public health officials held a news conference in the high school's gymnasium to share their final determination: There was no indication of any potential radiological hazards that would warrant further inquiry. By the time students let out for the summer, the case was closed.
"There never was a cancer cluster," Mr. McCormac said in June. "We have to accept the results."
But many in the community do not accept them. The investigation wasn't thorough enough, residents argue, and didn't involve water testing or analysis of the soil beyond radiological tests. "What we were not prepared for was for the state to say, 'We're satisfied,' after doing one simple test," Mr. Lupiano said.
Rich Strack, who taught English and philosophy at Colonia for about 30 years, likened the situation to a "dark cloud" hanging over the school. "The study doesn't close anything. It opens up more questions, more doubts, more anxieties, more concerns," he said. "It doesn't just go away because the test says all clear."
In Woodbridge and elsewhere, unresolved concerns — regardless of whether more can be done, scientifically — can seed deep distrust and suspicion in suspected cluster communities. That's why scientists and responders bear a great responsibility when it comes to helping citizens navigate uncertainty around a disease like cancer, which on its own can feel random and inexplicable.
For public health officials, resolving this tension is the macro version of bedside manner: How do you reassure a frightened patient that nothing's wrong? And when do you need to check your own biases and take patients' concerns more seriously?
About one in three people will develop cancer over a lifetime, and one in five will die from it. While the death rate from cancer is dropping, thanks to improving treatments and early detection, the total number of cancer cases in the United States is expected to rise by 50 percent compared with 2015 cases, in large part because of aging populations.
When faced with terminal disease, people often look for an overarching explanation as a way to cope with an unbearable reality. They may seek answers where there are not any — or where they are impossible to dredge out.
"There's something special about cancer," said Richard Clapp, a cancer epidemiologist and a professor emeritus at Boston University. "It confers such chaos into the people who are affected by it."
Humans are awash in potential cancer-causing agents, and it is practically impossible to determine the cause of a given case. Cancer does not awaken all at once. Instead, an amalgam of carcinogens, genetic predispositions, social factors, lifestyle choices, natural aging and the random chance of spontaneous mutation sets it off, bit by bit, year by year, even decade by decade.
"By the time you see a tumor in a mammogram, it may be that that tumor has been growing for six years," said Rachel Morello-Frosch, a professor of public health at the University of California, Berkeley. "It's very hard to pinpoint what it is that initiated that process."
Of the 120 or so known carcinogens, some are inescapable, like sunshine, engine exhaust, air pollution or the asbestos still embedded in millions of older buildings. Others we choose exposure to: alcohol, tobacco, processed meat, tanning beds. Some workers, such as miners and firefighters, are exposed to known carcinogens during their careers. The natural world can also pose a threat via volcanic ash or toxin-spewing fungi. There are hundreds more probable carcinogens of varying ubiquity under study, such as pesticides, parasites, night shifts and indoor fires.
But not all carcinogens cause cancer every time. Some depend on the type of exposure, others unleash carcinogenesis only in people with the right genetic predisposition. Dose, too, is a major factor.
This helps explain why cluster investigations so often fail to arrive at a satisfying conclusion. Since cancer can take such a long time to manifest, evidence of what caused it has ample time to disappear. People move in and out of town. Pollution gets cleaned up or dissipates into the air. People struggle to recall their past daily lives — which seat they sat in during high school chemistry or where their drinking water came from five years ago. "You're looking for footprints in the sand long after the tide has come and gone," said Dr. Clapp.
A nationwide constellation of state cancer databases was put in place in 1992, but these cancer registries often fail to account for changes in residency. The size of neighborhood clusters are often too small to yield statistically significant results. Beyond the adoption of genomic testing, which might identify a telltale genetic signature among patients with the same kind of cancer, no technological fix yet promises to address these problems.
In the case of Colonia High School, many of these valid limitations apply. The New Jersey cancer registry offers little help, since not everyone who went to or worked at Colonia still lives in Woodbridge, and not everyone in Woodbridge went to Colonia. When the state health department calculated the number of brain and other nervous system tumors that would be expected among the cohort of students and staff from 1968 to 2021, it concluded it could be up to 120 individuals — just slightly under Mr. Lupiano's count of about 125 (though he believes his tally is an undercount). At least one epidemiologist I spoke to for this article told me that, just glancing at the numbers, he wasn't surprised that public officials have determined Colonia was not a true cluster.
Even so, these constraints do not relieve public health departments from their duty to do all they can to address their constituents' concerns — even if they can't deliver definitive answers and even if they are under strain themselves. "The perception of a cluster in a community may be as important as, or more important than, an actual cluster," the C.D.C. observed in 1990.
In addition to leaning less heavily on statistical significance, the federal agency's new updates also call for an evolution in the interpersonal aspects of a cluster investigation. "The draft guidelines promote listening skills and empathy on the part of state and local health department representatives, the sharing of information upon which decisions are made, and developing communication plans in advance of concerns being raised to build trust and credibility," said Dr. Breysse. That could look like presenting the public with clearer timelines of an investigation's course of action, creating portals to gather community feedback and encouraging "two-way communications from the start."
After all, there has been a long history of patients serving as a critical warning system for epidemiology, with concerned residents having alerted public health officials to mercury poisoning diseases, birth defects caused by rubella, and toxic drinking water contaminants. "Very often the first time public health officials learn about a potential community health threat," said Dr. Morello-Frosch, "is through community members themselves."
At the Colonia High School news conference in May, reporters pressed a panel of state experts on the decision not to test water and soil, even if just to reassure concerned community members that there was nothing there.
That kind of follow-up could have the opposite effect, said Shawn LaTourette, New Jersey's commissioner of environmental protection, and send "the wrong message" that the suspicions deserved any more resources than what had already been invested.
One month later, Mayor McCormac echoed this sentiment to me: "It's frustrating that people who hoped that there was no radiation on the site now are upset that there's not," he said. "They asked us to do this, and we did it. We did exactly what they wanted."
But some still want more. Edyta Komorek, an environmental scientist and mother of a Colonia High School rising junior and freshman, was not pacified by the results. "If I trusted those numbers, I would be relieved, and I would be happy," she said.
At an educational board meeting in June, Mrs. Komorek laid out the possible leads she and others would like to see explored, like whether the school's 1960s-era building materials contain mercury or formaldehyde. Schools in North Brunswick and Trenton, as well as in Greenwich, Conn., and Northport, N.Y., were discovered to have been constructed on or near contaminated soils. "It is not unfathomable that it may have happened in Colonia," Mrs. Komorek told the board.
Several people raised questions to me about the state health department's analysis. Why would they include classes as recent as 2021 when we know many cancers take decades or longer to develop? Why hasn't anyone confirmed Mr. Lupiano's list, in order to have an official tally to compare with the official estimate?
It's unclear whether any of those questions will ever be answered, and if they are, how residents would receive the responses. For a community desperate for sense-making answers, it may be a bitter truth: There is more cancer around us than we can comprehend, and yet not enough to make scientific sense of.
"Even if evidence is black and white, it's hard to convince people of something they aren't prepared to believe," said Robert Laumbach, a professor of public health at Rutgers University who is leading a federal study of "forever chemicals" in Gloucester County, in southwestern New Jersey. "They can find reasons to doubt. Some people will not be convinced."
But Mr. Lupiano said he ultimately hopes — one way or another — to be assured that all is as it should be. "Prove to us there's nothing," he said.
Read the full article here