Innocence Project: Pervis Payne, Cognitive Bias, and Rodney Reed

Free Pervis Payne rally in Tennessee in June 2021. (Image: Courtesy of Phillip Van Zandt)
The Fight for Pervis Payne Is Not Over. Here's How You Can Stay Involved
Pervis Payne, an Innocence Project client living with an intellectual disability, has been on death row in Tennessee for 33 years, despite always maintaining his innocence. Earlier this year, Pervis' legal team filed a petition arguing that executing him would be unconstitutional because he has an intellectual disability. A judge is set to hear this claim on Dec. 13, but the Tennessee Supreme Court could still set a new execution date at any time. So this fight is urgent. Learn how you can help Pervis right now and RSVP for a livestream with his legal team and family on Sept. 8 at 1 p.m. ET.
---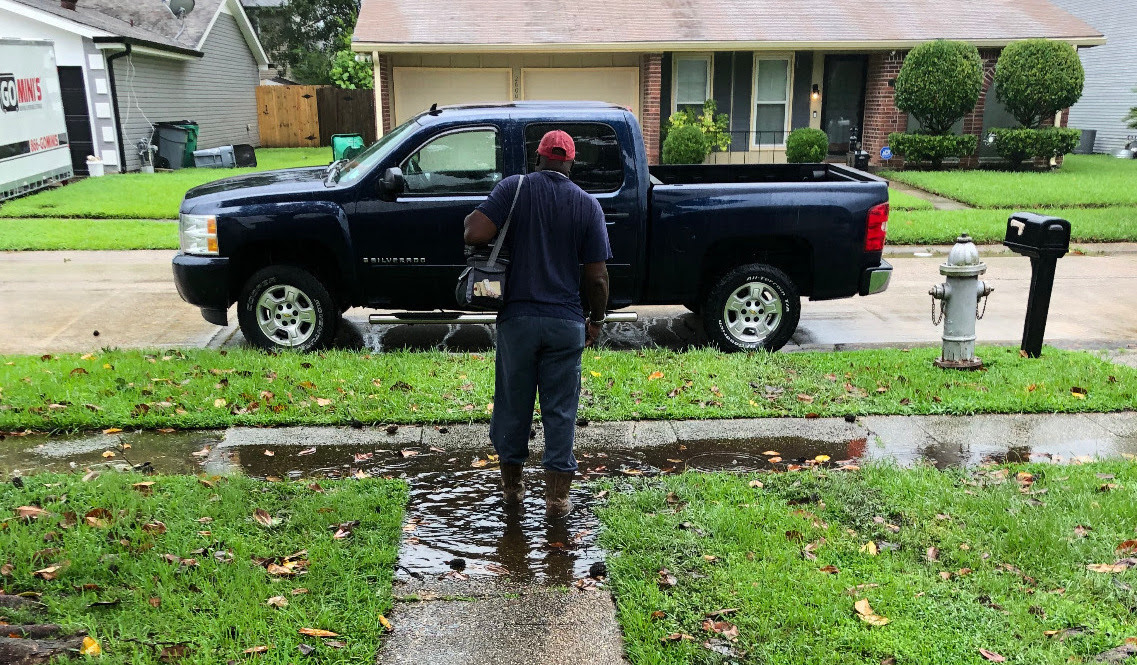 Malcolm Alexander heading to work before Hurricane Ida arrives. (Image: Courtesy of Malcolm Alexander)
Exoneree Malcolm Alexander Is on the Frontlines of Hurricane Ida
Hurricane Ida has devastated New Orleans, knocking the city off the power grid and destroying homes. Through it all, Malcolm Alexander has been pulling 12-hour shifts and sleeping at the pump station where he works to ensure that the city's pumps keep draining flood water to prevent further damage. Malcolm is proud to be doing his part to protect his city and loved ones, but his ultimate dream is to start his own jewelry-making business. He first learned to make jewelry during his 38 years of wrongful incarceration at Angola prison, for which he has not yet received any compensation. You can support him as he recovers from the storm and pursues his dream through his fundraiser.
---
What Is Cognitive Bias and How Does It Contribute to Wrongful Conviction
At the Innocence Project, we've seen how cognitive biases — unconscious beliefs people hold and inadvertent mental tendencies they have — influence criminal investigations and contribute to wrongful convictions. Recently, our science and research team reviewed 30 studies of cognitive biases in criminal cases to understand their role in wrongful convictions. Take a moment today to read about what our research found.
---

Rodney Reed with his brother Rodrick, nephew Rodrick Jr., and mother Sandra Reed at the Allan B. Polunsky Unit, West Livingston, Texas in 2019. Photo courtesy of the Reed Justice Initiative.
After Two-Week Hearing, Here's What's Next for Rodney Reed
Rodney Reed was convicted of the 1996 murder of Stacey Stites — a crime he's always said he didn't commit. This month, his legal team presented its case over the last two weeks to prove that he deserves a new trial in light of newly discovered evidence that supports his innocence claim. Now, we're waiting for the judge's recommendations. Read more about Rodney's case and how you can show your support.
---

Ron Jacobsen getting lunch with his Innocence Project lawyer Vanessa Potkin in Ron's home state of New York.
Ron Jacobsen Is Exonerated After 30 Years of Wrongful Conviction
After spending 30 years in a Georgia prison for a crime he did not commit, Ron Jacobsen was finally exonerated. On learning of his exoneration, Ron said, "Thirty years ago, I was called a liar for proclaiming my innocence at trial. Today, I have my freedom by the overbearing proof of my innocence of this crime which I was convicted of, sentenced to life for, and ultimately justice prevailed through the tireless work and efforts of Vanessa Potkin and the Innocence Project." Take a moment to read more about Ron's story today. If you want to support Ron as he rebuilds his life, check out his wish list.
---
Exonerations Around the U.S.
Innocence Project New Orleans client Jarvis Ballard was exonerated on August 3, 2021 after having spent 23 years wrongfully incarcerated. Innocence Project New Orleans client Darvin Castro Santos was exonerated on August 2, 2021 after having spent 13 years wrongfully incarcerated. Innocence Project at UVA School of Law client Joseph Carter, Sr. was exonerated on August 10, 2021 after having spent almost 26 years wrongfully incarcerated. Innocence Project at UVA School of Law client Emerson Stevens was exonerated on August 16, 2021 after having spent 31 years wrongfully incarcerated. Michigan Innocence Clinic client Tonia Miller was exonerated on August 30, 2021 after having spent 18 years wrongfully incarcerated.
---